Thomas Robertsen is a 25 year old middleweight pro fighter from Norway with a 3-0 record. On December 5th at BCMMA 13 in the UK with a weight class change to welterweight and a brutal left headkick, he earned an 8 second KO and kept his unbeaten record intact.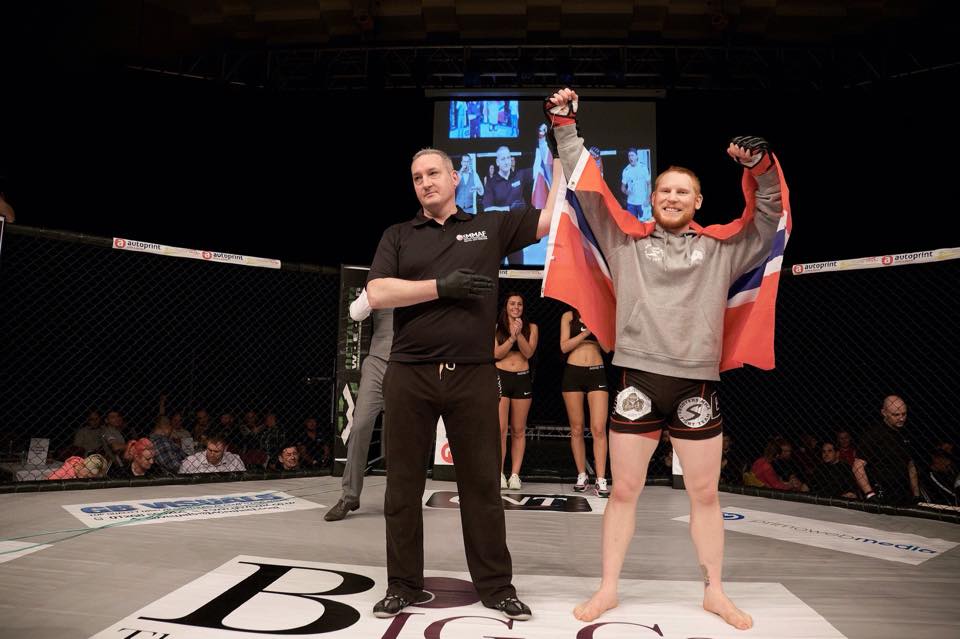 "Now I train at Sarpsborg Chi MMA club and this is the first time I have had my whole camp in one place. My match was a short one but I learned a lot from this fight. This fight is the first where my game plan was to do stand up fighting, my plan was to be quick in and out".
Robertsen made his amateur debut in 2011 and he gathered a record of 4-1 before turning pro in March this year. In his previous two pro fights at BCMMA, Thomas has finished both of his British opponents in the first round by TKO and a Rear naked choke. As opposition for his latest bout was the polish fighter Jacek Toczydlowski, with a 5-7 record and he doesn't seem back down from a brawl, most of both his wins and losses are by KO/TKO's. Something Robertsen might have known about.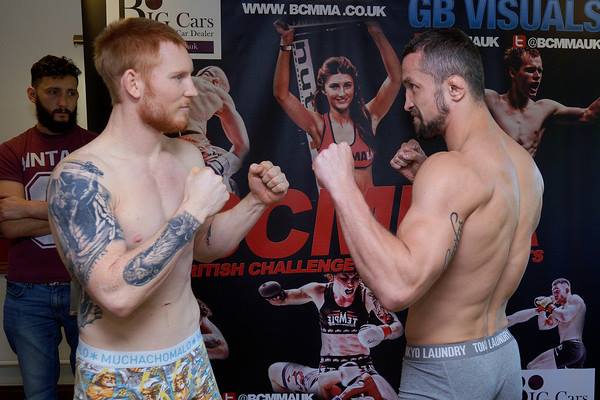 "My opponent was a tough veteran and I was prepared for a 15 minute war but I felt my first kick hit him good so I just went with it. It was a crazy feeling but I couldn't be happier. This was also the first time in welter weight and I felt good and healthy, I feel that this is the weight class for me".
With a weight class change and an impressive record of all wins by finish in the first round Thomas Robersen will be fun to follow in the near future to see where he goes from here. At only 25 he still has time to make a name for himself and what better way to do that than with 8 second KO in round 1.