Ott Tõnissaar (11-2) has retired from mixed martial arts. The SBG Estonia fighter was crucial in the development of Estonian MMA, launching, running, and fighting in the RAJU promotion from 2009 – 2014 and personally building an impressive 11 win and 2 loss pro MMA record against tough competition.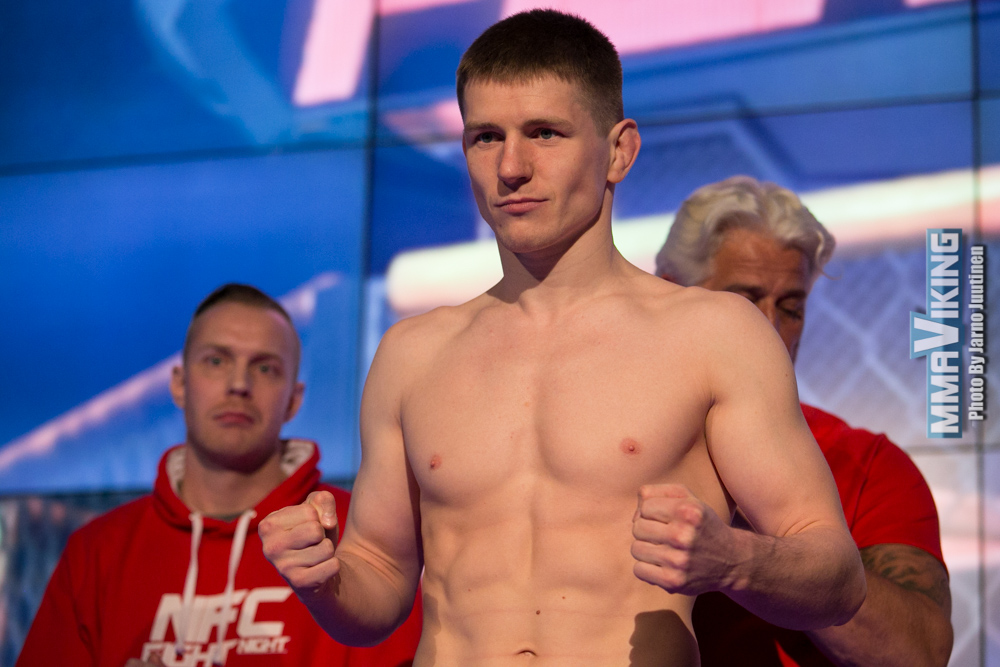 "Now, besides having strained myself physically, struggling to even find matches this season, I have lost faith in ever making it to the UFC. I feel that I am no longer in control of reaching that goal (or not reaching it, for that matter) and that the decisions are taken somewhere else." reveals Tõnissaar.
While UFC veteran Anton Kuivanen was born in Estonia, Tõnissaar was looking to become the first to be born and raised in the Baltic country to fight in the Octagon.
"I started with martial arts when I was 13 – my choice was traditional Shotokan Karate (you know – lots of straightforward technique, fighting with imaginary opponents, pre-arranged sparring routines, breaking wooden boards and screming KIAI now and then). I was obsessed – in 5 years, I practically never missed a training. I wanted to be the best and I was willing to work for it, a lot. We also had a Greco-Roman wrestling at the borough, but these days, it didn't feel like an essential part of fighting. I learned this lesson later :)" says the lifelong martial artist about his early background.
"Ott Tõnissaar is the man behind Estonian MMA. He's one of the best and successful fighters, fighting out of Estonia" – Sten Saaremäe
While making it to the UFC is not a fair or easy road to navigate for any fighter, the 32 year old Primus Fight Team fighter has had enough. "I just came to realization that more than anything else, I am an athlete, but for a long time now, it's not about putting in the work and getting the results at competitions. It's more about that something else – getting matches, promoting yourself etc." says the fighter to MMAViking.com that was looking for his next bout with Cage Warriors.
"I like that "putting in the work" part and competitive nature of myself and so on. But I absolutely hate having an Instagram account."
The lightweight out of Tartu won his last four bouts, including a TKO stoppage over the formerly undefeated Mads Burnell in 2015.  He also decisioned a much hyped Musa Amagov at Cage 19 in 2012, giving the Finland based fighter his only loss of his career.  He trained in various gyms, including the 3D gym in Tallinn.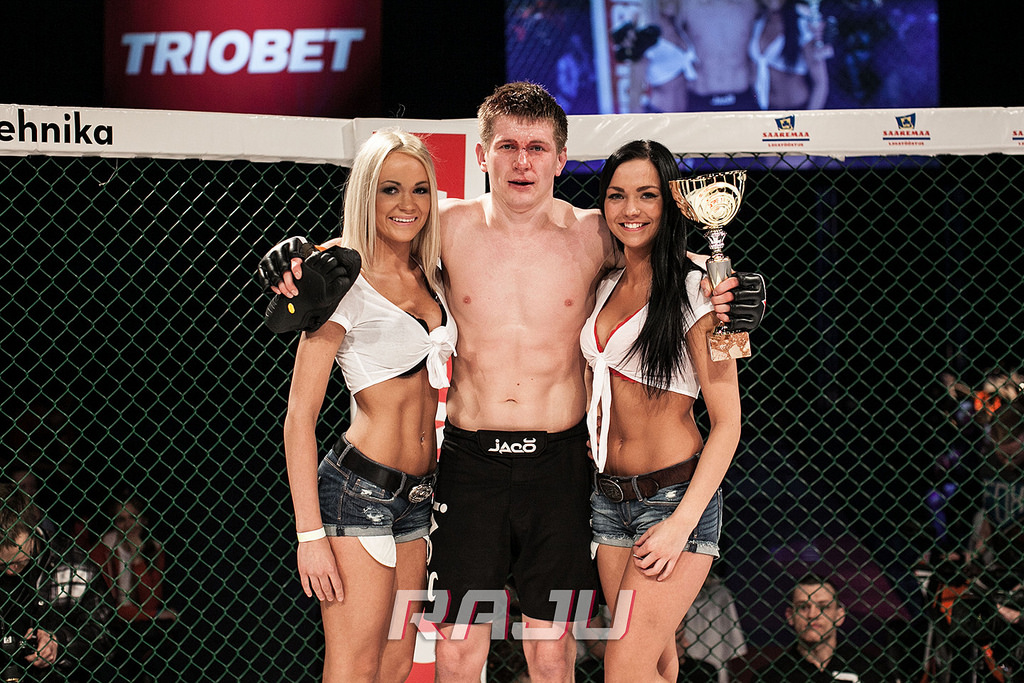 We look back at some fight memories with "The Estonian" that turned pro back in 2006.
MMA Viking : Tell us about your first pro match at Red Bull Fight Night 1 in Tallin back in 2006 and some of your other early bouts.
First match, which was the very first pro match in Estonia (that we know of) – my opponent forgot to cut weight. Nothing unseen for that time, it happened. I thought I am going to start with some boxing and then see where the match goes. But after the match started (I didn't watch his entrance) and I saw that 10 kg's heavier and 15 cm's taller man I was like "no, no way I am going to box with him." Went straight for the takedown and finished the match in about 1 minutes and 30 seconds.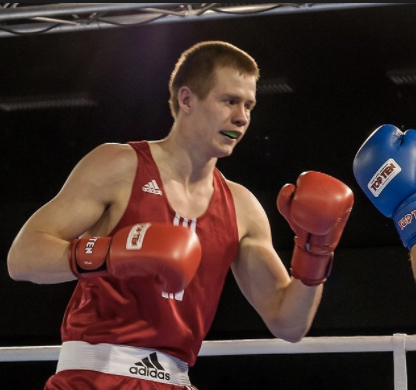 Second opponent was famous and very experienced Estonian boxer / kickboxer Ainar Karlson, who also had done some judo and traditional ju-jutsu before. That's when I started to take fights as an underdog – it's something that just has been with me all the time. We had Pride rules. Stomps to the head on the ground, soccerkicks etc.
I had to take him town … I don't know … 6 times, before I could finish my job. After referee stopped the match, crowd just went quiet.
Then there was Nikita Petrovs. I knew I was going to fight some guy with a background in kickboxing / muay thai. But when we entered the cage I saw him wearing Latvainnational wrestling team uniform. I had about 4 minutes to rethink my gameplan. Before submitting him in the second round, I got some heavy ground and pound where I felt how the punches went through my head, through the cage floor, through the legs of the cage, to the floor of the sports hall. These were some mean shots.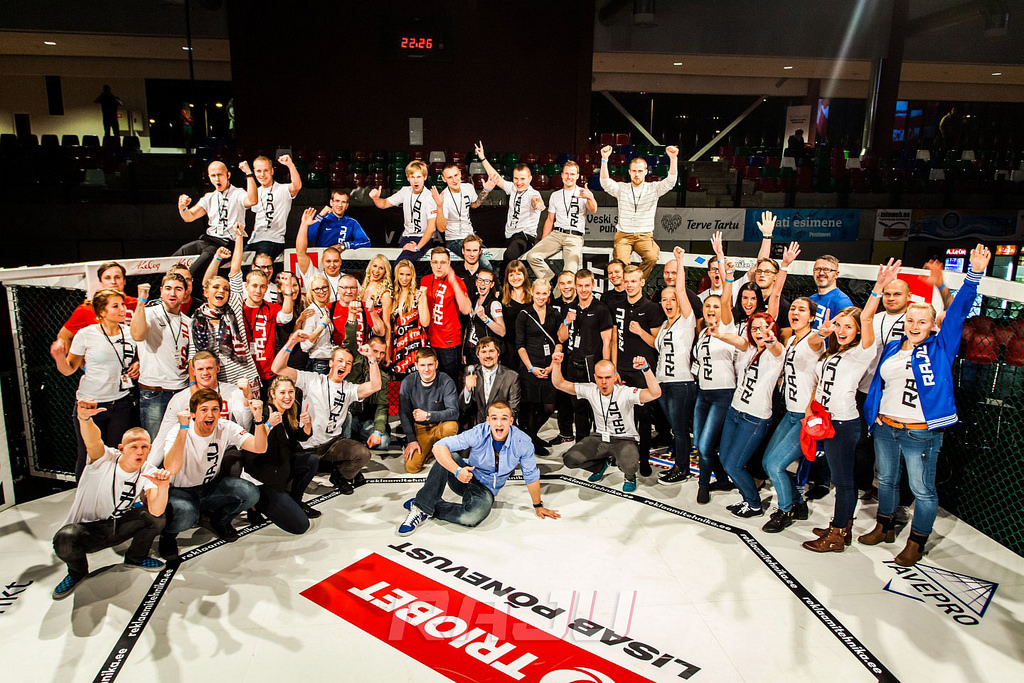 MMA Viking : Musa Amagov was one of the most feared prospects when you fought him back in 2012.  Tell us about this bout.
It was one of the most physically grueling fights I've ever had. I came to the match 3 weeks after organizing Raju event and that left some traces. I also had quite difficult weight cut, where I was just counting seconds in sauna when my coach Vallo Hannus was standing in front of the door to stop me from getting out of there.
And I had the same feeling 3 minutes before the match ended, I just started counting seconds.  It took me 30-40 minutes after the fight to catch my breath.  Somebody commented that when the winner was announced, I "looked as happy has Kimi Räikkönen". I was just felt relief that the match was over.
MMA Viking : Your bout with Mads Burnell might have been the most hyped fight in terms of anticipation.  Talk about this big win.
Technically the best opponent was definitely Burnell. There was some issues with the schedule at this event so I had a tough warmup when we thought that the match is going to soon happen, but we were wrong. After that I fell asleep in the locker room, and when I woke up, I just wasn't the same again. It took me the whole round, getting my ass kicked, to wake me up and get me going. It was a tough win.
My coach Vallo Hannus also said, that it was an interesting experience to fight at the event where on our side were only me and my coach, when rest of the arena was rooting for Mads ?
MMA Viking : You have an amateur fight against Finnish light heavyweight Saku Heikkola –his previous fight was against Alexander Gustafsson– in the middle of your pro career.  What happened here?
I took a fight against Saku Heikkola at Raju 5 on the morning of the event, because one Estonian fighter just didn't show up.  Two weight categories higher.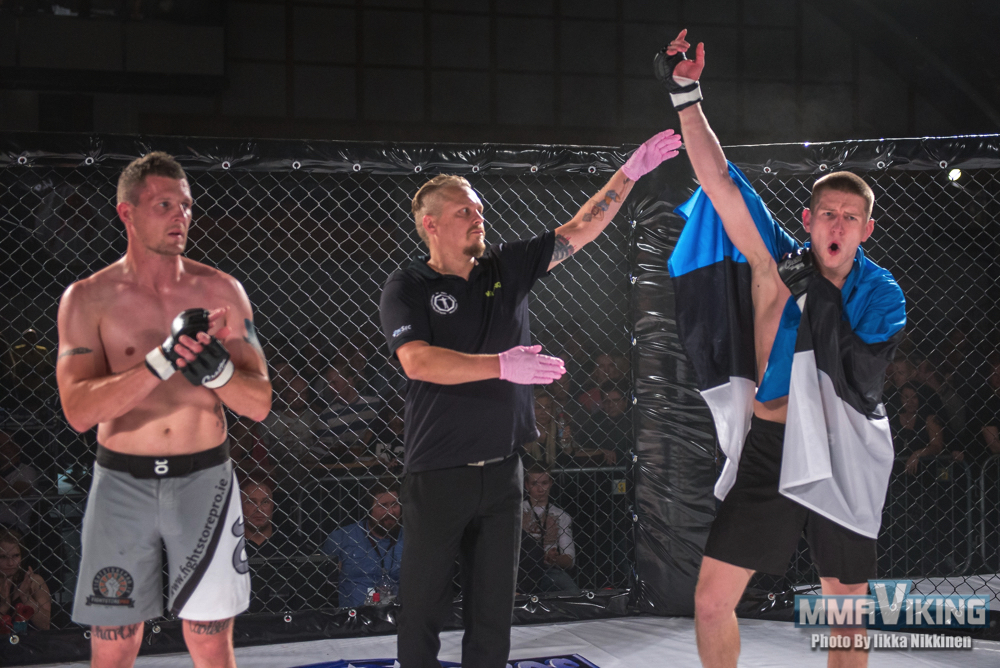 MMA Viking : Will RAJU make a return? 
About Raju – no, I don't see it happening. At least not the way it used to be.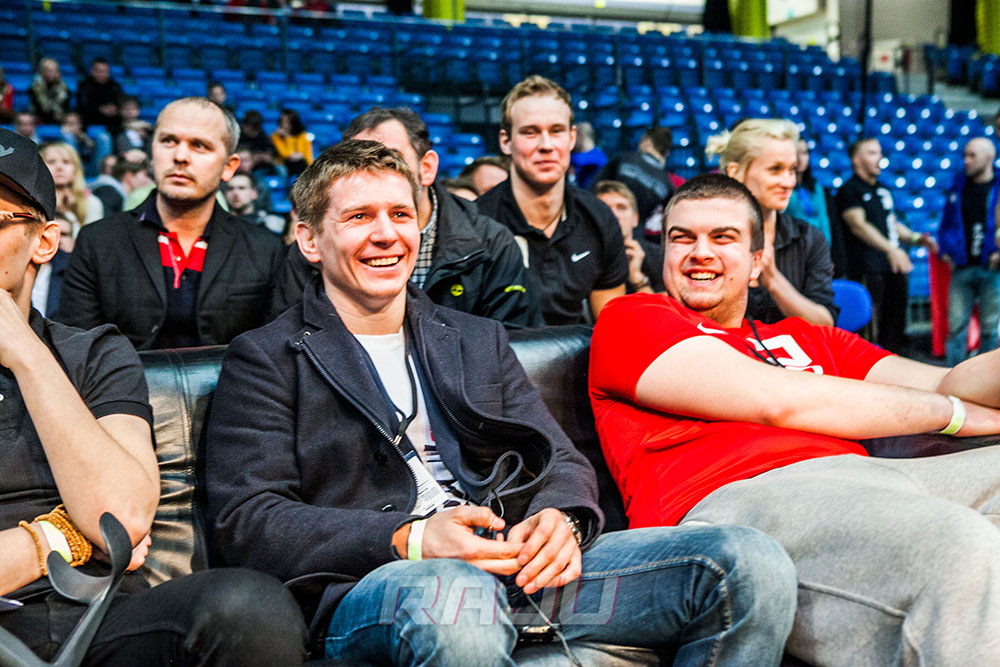 MMA Viking : What's next for you?
I don't know. I decided on this as soon as I realised how I feel and I haven't yet had the time to fully consider my further options. I do want to stay involved in sports, help other men and women, boys and girls to fulfill their sporting dreams. But first I need a new job, a new calling.