Dane Nick Barnø (4-1) rebounded from his only loss with an impressive win over Jordan McKie (1-2) Saturday night in the main event at MMA GALLA 2 in Odense, Denmark.  "It's nice to be back on a winning streak." says the True Dane to MMAViking.com following the fight.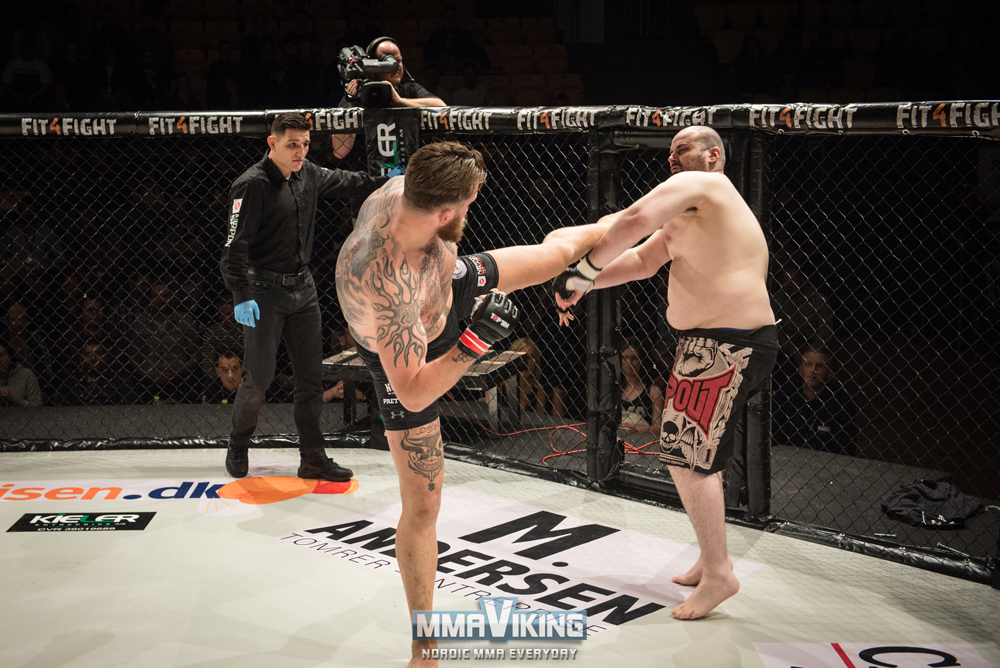 "It's been over a year since I lost my last fight with Yosef, so it is good to be back." says the Arte Suave fighter that has now finished all his opponents he has beaten.  "Everything felt like it connected, including the high kick."
"I want to go down the path of getting to the UFC.  One or two more wins to the UFC." – Barno
"If either of us made it to the UFC, then we promised to keep training to make it together." says Barno of his training partner and now UFC fighter Christian Colombo.
Check out the full video interview from Odense, Denmark here.
The #3 ranked Nordic heavyweight will get another chance to show he belongs in the big show as he will fight next at FG Fight Night on April 29 in Sønderborg, Denmark.