Nick Barnø (7-2) got the biggest win off his MMA career as he won by split decision over former training partner Christian Colombo (8-4-1) at Danish MMA Night 1.  "I would have loved to get the finish in the 2nd round, but this fight showed than I can go 3 rounds and that I can take a punch. So, I'm happy." says the "True Dane" to MMA Viking.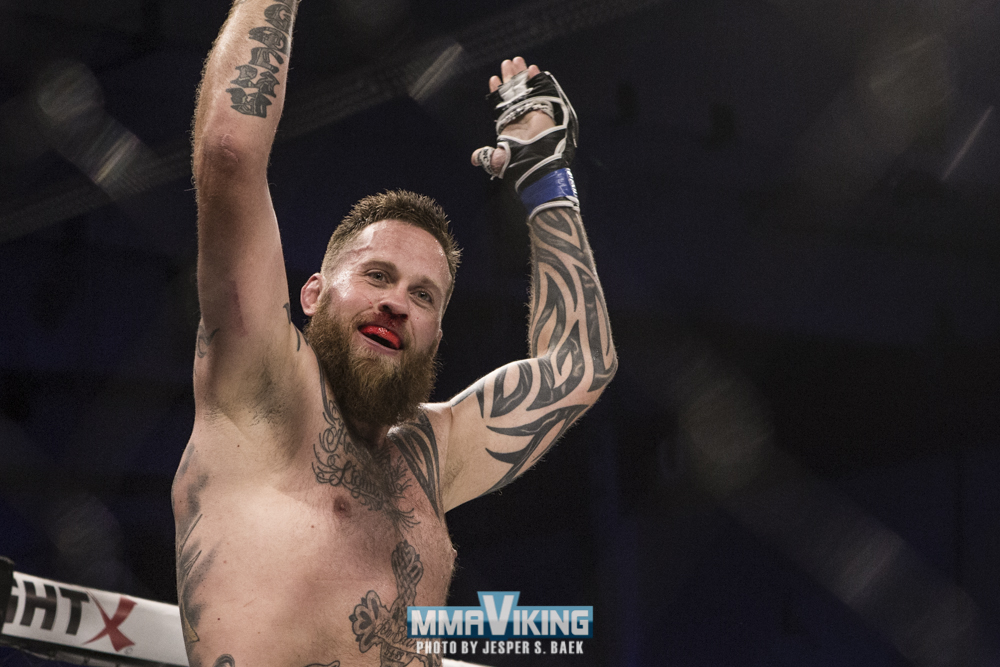 "The goal is the same and we will see if I need one more fight before they give me the chance." Barnø on Getting to UFC
The bout was one of the most hyped Nordic clash with both Danes not backing down from each other at photo shoots and weigh-ins.  In the end, both fighters performed in the cage up to their abilities.  "There where 2 things to not letting my emotions go, I personally have worked really hard on my mental game and have surrounded myself with people both personally and mma minded.  I'm in the best place I can be with no "noise" holding me back"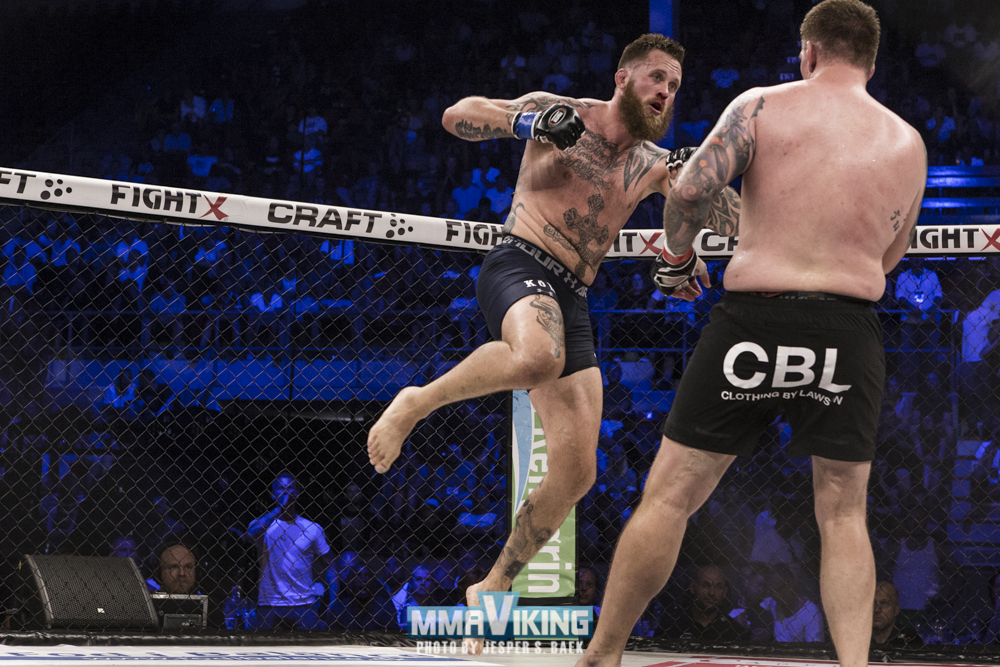 The fight was back and forth on the feet and also hit the mat for grappling exchanges.  "I think as almost everybody knew, my force is on the ground where most of my wins have been in previous fights. But, I have also worked on my stand up and speed and got my counter boxing to work really well."
"Right now I'm gonna relax, enjoy some holiday with my girlfriend Anja at Mallorca and then ready to go again."
The Arte Suave fighter has now won his last four out of five bouts, and this win was his first over a UFC veteran.  The 36-year-old fighter went the distance in the first time in his career, as he had finished all six of his previous opponents.