Jonas Mågård (10-4) got a dominant victory over Swede Fernando Flores (5-4) at Danish MMA Night 1 this past Saturday.  "I was sick started feeling it on the way to the area first I thought I just had been eating too much but when I started to puke I knew something else was wrong, and when it got worst doing the warm up I was thinking what is going on here I was puking every 5 min at that time so in my head I start planning to take it to the ground and go for a fast finish but I had really been looking forward to give a show and use some of my new striking skills I have been working on the last year I try kicking a bit in the fight but I felt I had try to take the fight on the ground and punch his head and get a submission but my stomach didn't allow me to give people the show I planned." says "Shark" to MMA Viking.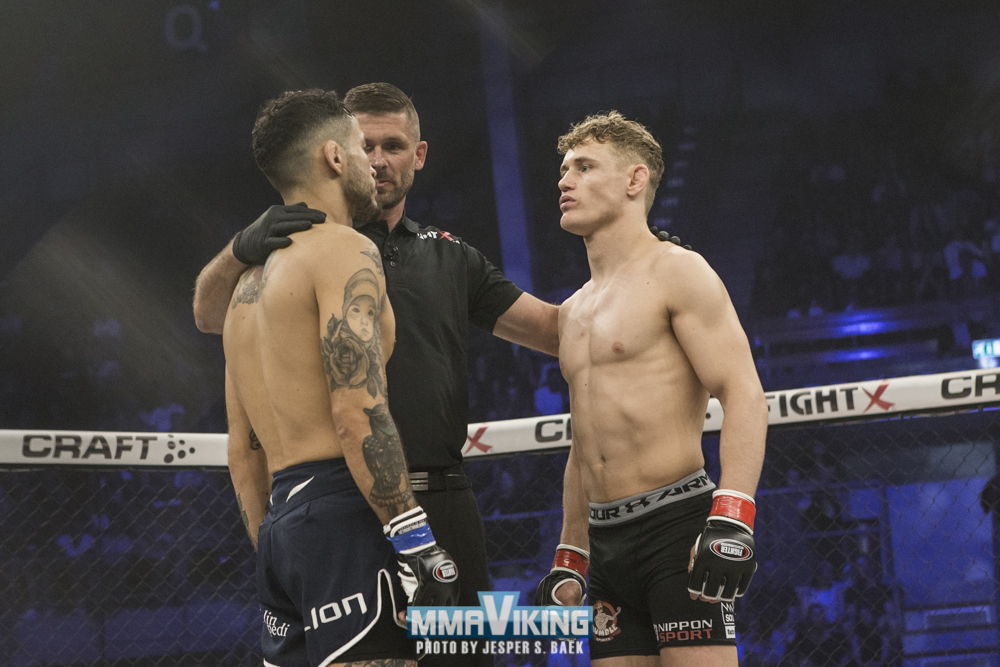 Jonas has now won 9 of 10 bouts.  Now training in Copenhagen, Denmark and Manchester, England he was finally back home for a bout.
"It was freaking awesome to fight back in Denmark having my family and friends around me up to the fight and doing the fight was really great and the crowd was amazing it really gave me that extra energy and I knew I could not lose in front of them, but another thing that I talked with my English coach Carl Prince it almost felt like cheating because I could sleep in my own bed I could eat exactly what I felt like not like when you fight outside of Denmark you find yourself I a hotel room with no fridge and and u have to find things and food places around so it felt so easy and nice to fight in Denmark Copenhagen again."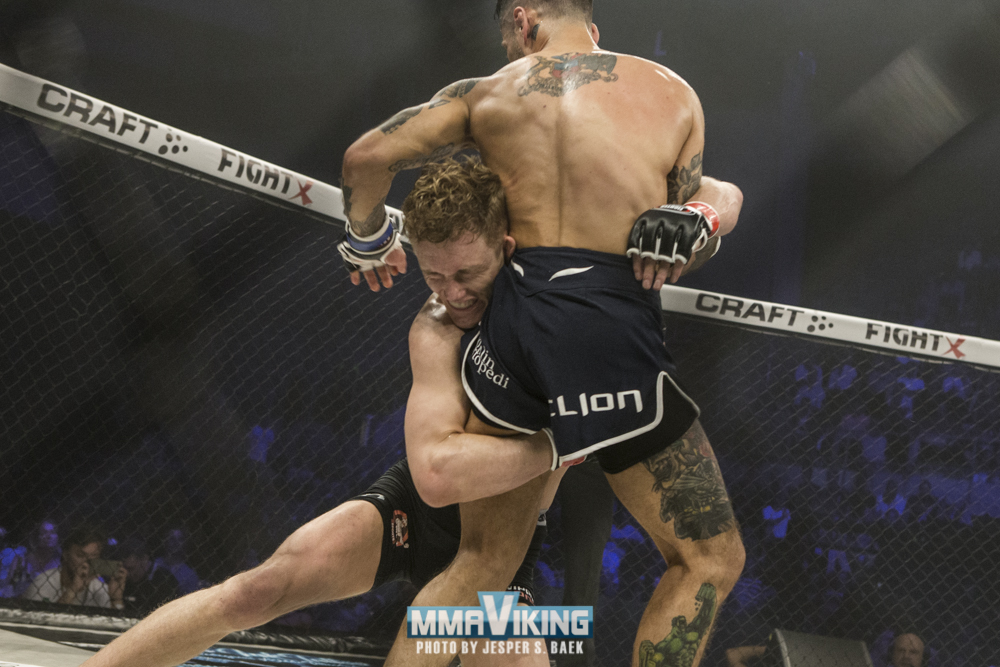 "I will say my performance 100% doing the circumstances I dominated all rounds got some hard ground and pound ind and got the decision scored with 30-24, 30-24, 30-27. but I only showed 30% of my skills in that fight and I'm not happy about that at all but it was a bit out of my hands" says the Dane has two consecutive decision wins, following his first long winning streak with 7-straight finishes.
"I came out of the fight with no injuries and I didn't show what I can do so I will take a week off and the off to the next one I like to stay active and I heard ACB is coming to Sweden in August so that would be fun to get on that one card!"