Patrik Pietilä (9-6) won be unanimous decision over Niko Myllynen (7-7) Saturday night at Cage 42 in Helsinki.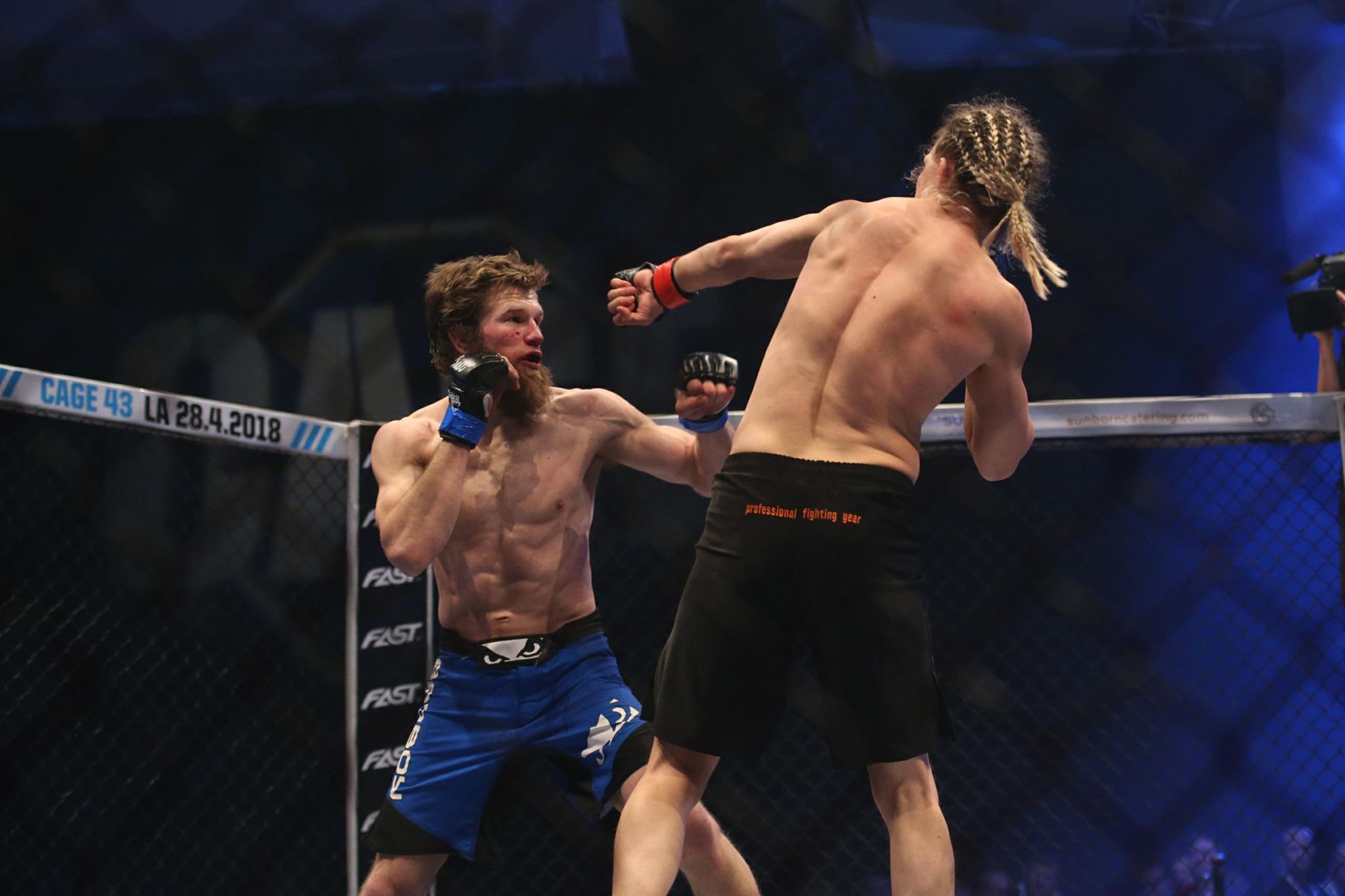 It was a very close fight but Pietilä was able to get a take-down and grind on Myllynen who landed good shots on the feet at the House of Culture.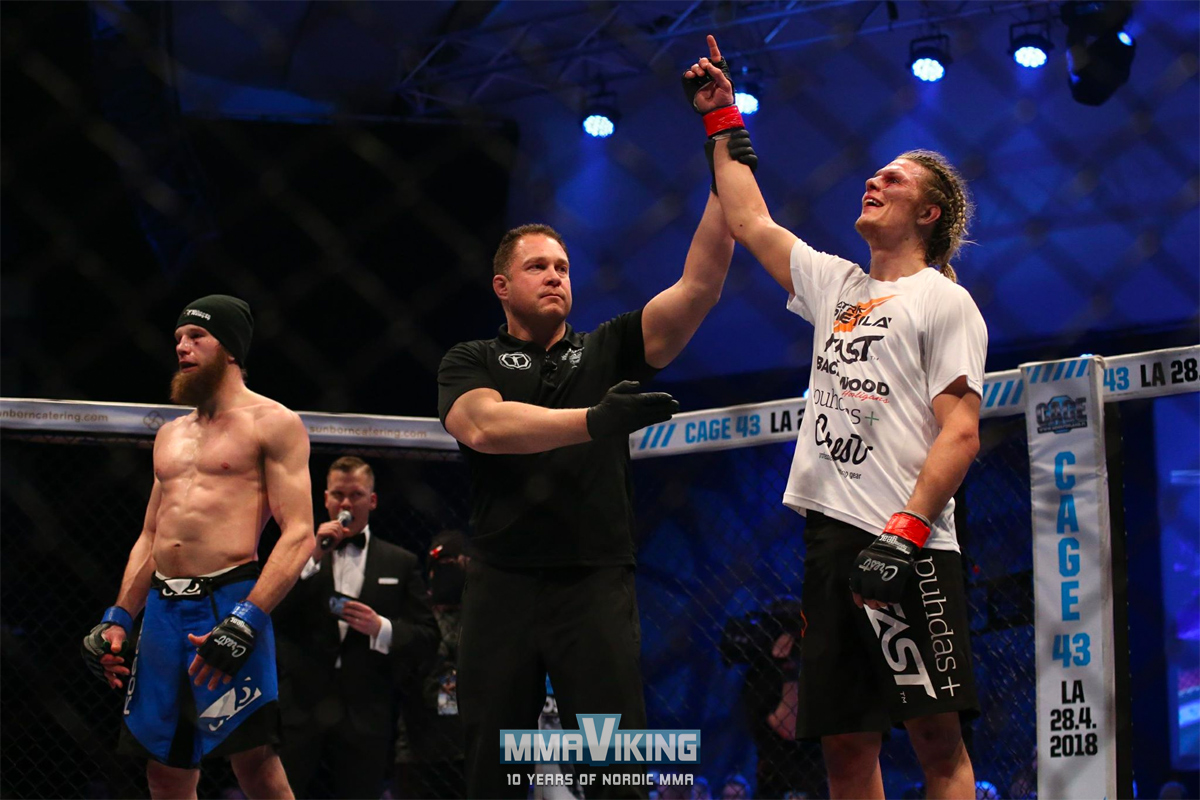 Myllynen had his moments early in the third lading good kicks and even a flash knockdown in the rematch from the Finnish amateur championships final back in 2014.
"I feel that we are both pretty hard headed and we both have good cardio so it's going to be 3 round war, fight of the night stuff." says Pietilä before the fight, and it did just that.
Pietilä snapped a two fight losing streak. Myllynen is coming off of a win at FNF 15 in November, where he stopped Toni Lampinen, so he will be looking to get back to winning ways in his ext outing.
Get full play-by-play of the bout, and results of all the Cage 42 fights here.