Former teammates Jani Hägg (1-2) and Markus Rytöhonka (4-2-1) clashed Saturday night at Cage 42 in Helsinki. Rytöhonka was able to get the fight to the ground over the 15 minute fight to secure the unanimous decision to start off the night at the House of Culture.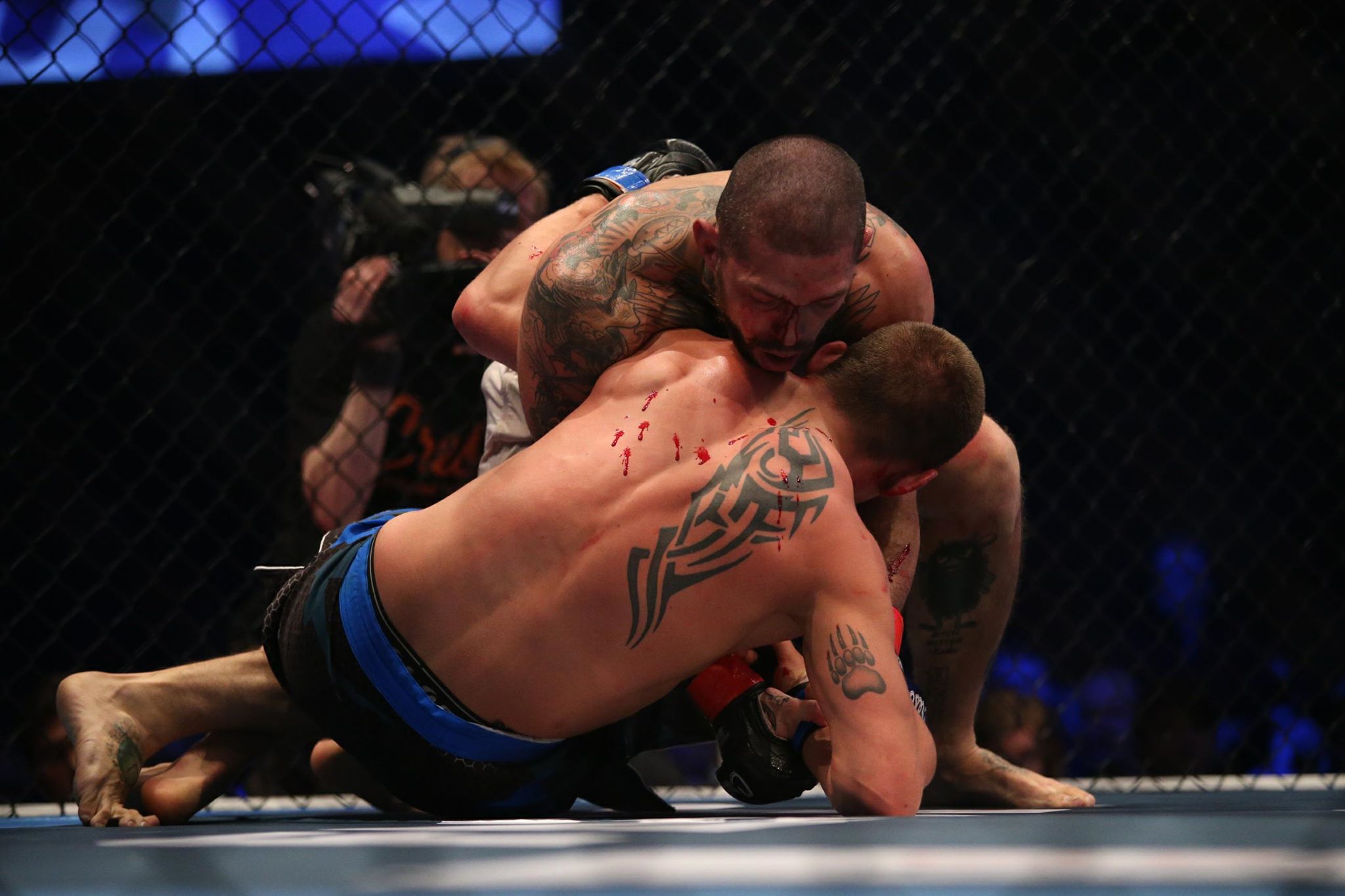 Rytöhonka, the 26-year-old out of GB Gym, said "I'm going to drop him. The match ends at the end of the 2nd batch with a hard hit or then tired and punished Jani full 3 bets standing with all the weapons." prior to the bout. And the Finn did come out with aggression including a straight right and flying knee to start the bout. At the end of the first it was Hägg that had a big cut under his eye after a barrage of punches also in the first round.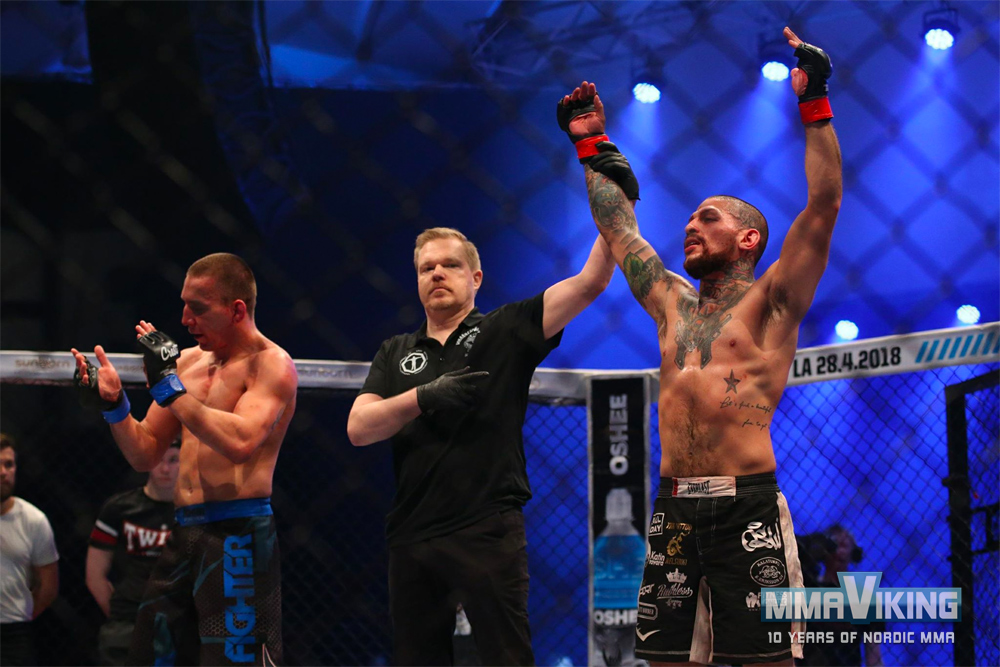 Hägg fought hard and landed a leg kick to start off the third, but it was Rytöhonka that was raining down punishment to the head of Hägg on his way to the win. Markus has now won two straight fights since his return from a 6 years absence. Hägg has alternated wins and loses in his three pro bouts.
Get full play-by-play of the bout, and results of all the Cage 42 fights here.