Swede Nico Musoke looks set for his second bout in the Octagon.  Multiple outlets are reporting that Viscardi Andrade is up next for the Allstars Training Center fighter.  The bout is set to take place in Brazil on February 15.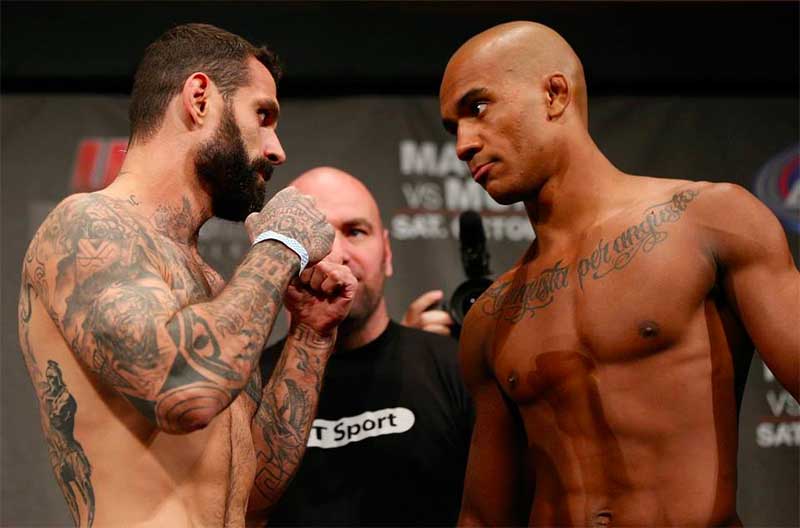 Brazilian Andrare is a seasoned vet who has been fighting pro since 2006. In his UFC debut at UFC 163 in August, Andrade made a big impression with a 96 second knock out win over American Bristol Marunde. Andrare, whose strong point has been his Gracie Fusion honed grappling, showcased his striking skills by dropping the American with a devastating right hand and after a scramble finished Marunde with flurry of strikes.
The bout will be at welterweight, where Musoke usually fights.  MMAViking.com is awaiting response from Musoke about the rumored matchup.
Stay tuned for more on this bout.