Stockholm based Brazilian Bruno Carvalho headlines the card against Ireland's Cathal Pendred at St David's Hall in Cardiff, Wales.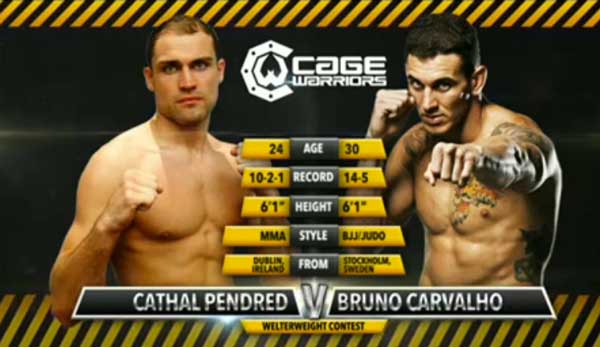 Carvalho (14-5) has been training in Stockholm for the bout, with the likes of Nico Musoke and Alexander Gustafsson.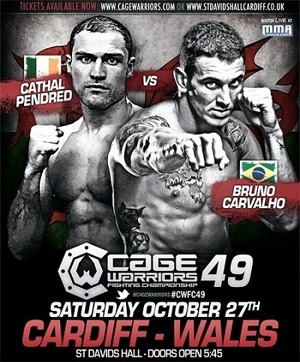 "BC" is trying to beat Cathal Pendred (10-2-1), after Swede David Bielkheden was unable to do so in Pendred's last bout. Check out an exclusive video interview with Carvalho days before the bout.
How to Watch
MMA Junkie reports "You can watch a live and free video stream of today's Cage Warriors 49 main card on MMAjunkie.com at 4 p.m. ET/1 p.m. PT. (Please note: Cage Warriors has geo-blocked the stream in the U.K. and Ireland, where you can watch the event on Sky Sports.)"
Play-by-Play
Pendred enters the cage first, running down the ramp as he steps up to the cage. Carvalho comes out to ACDC, and the broadcasts says he is from Sweden, and trains with Gustafsson and Musoke. Hmmmmmm perhaps they saw our recent interview with BC?
"Ireland Versus Sweden" yells the announcer.
Round 1
The two touch gloves, and Pendred looks for strikes early. Carvalho with a good right kick, and the two exchange kicks for the next exchanges. The two clinch against the cage, with BC's back pressed against the cage. Pendred landing knees to the thighs, but BC is able to neutralize with a hip toss, but Pendred is back up and tries for a double-leg. Carvalho defends the take-down well. Two minutes left in the bout, and the round is still open to be won.
Goddard breaks the fighters, and both fighters circle. BC misses a big right, and uses his jab, but nothing lands. Pendred lands some good kicks. Carvalho trying to use his knees for damage after punches, and lands one at the end.
MMA Viking Score : Close round. 10-10
Round 2
Again the two are tangled against the cage. BC with his back against the cage, and looking for a throw. The two are neuatralizing each other, and the referee breaks it up again.
Pendred looks for big punches as we close in on 2 minutes into the round. Pendred looking for a double leg, but BC threatens with a guillotine. Pendred finishes the take-down, but Carvalho looking for a submission. Carvalho has an armbar, and now a triangle… it looks tight, and Pendred is in trouble. Alan Carlos is yelling instructions. A full armbar, and the arm is hyperextended, but the bout is not stopped… Carvalho is cranking it, but runs out of time.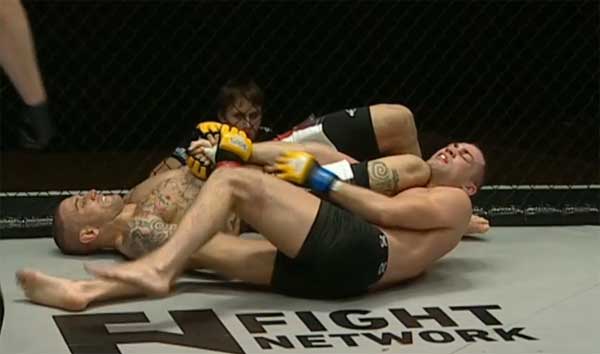 MMA Viking Score : 10-9 round for Carvalho (could be 10-8 with the damage to the elbow)
Round 3
Looks like Pendred's arm is still working, and he comes out swinging. Carvalho is stalking Pendred, but not landing any punches, and Carvalho seems to be tired. Prendred rocks Carvalho with a right hand, and Carvalho must have used his energy trying to submit the Unit.
Good leg kick from Carvalho, and Pendred did not like it. Pendred pushes Carvalho against the cage, and the two clinch. Pendred is now on his back and BC lands some big hammer punches. The two are grappling and BC is in control here against the cage, and BC lands some punches. Carvalho is on top, and could steal the round with some punches here. The Brazilian ends up sprawling, and they both raise their hands in victory. Carvalho may have just won that round with the rally at the end.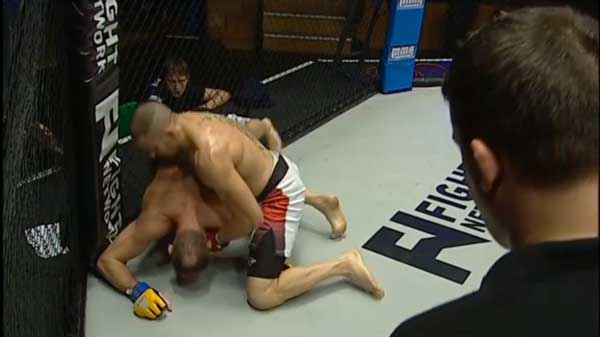 MMA Viking Score : 10-9 for Carvalho
MMA Viking Score for bout : 30-28 for Cavalho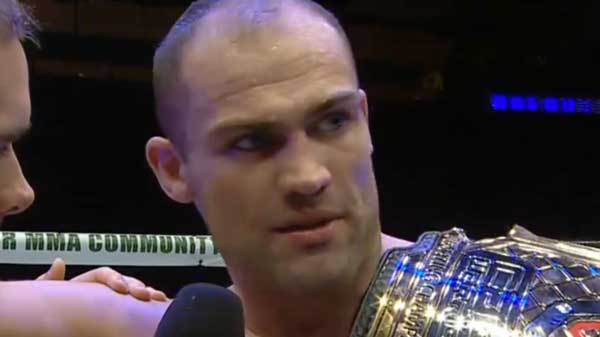 OFFICIAL SCORECARDS : Unanimous decision for Pendred (30-27, 29-28, 29-28)