Muay Thai fighter Martin Akhtar will face grappler Leandro Gontijo at Superior Challenge 8. Officials announced the bout today, which will take place on October 6th in Malmö, Sweden.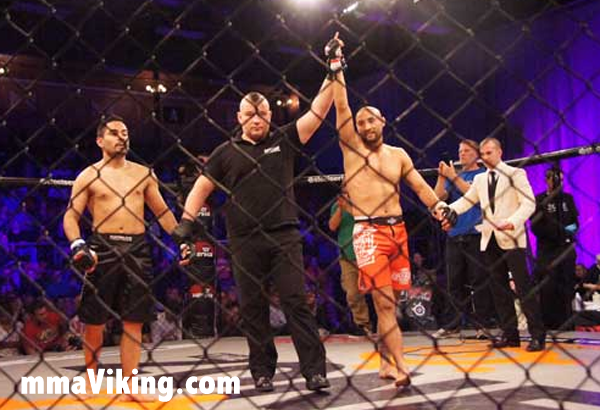 Press Release
Spanish Leandro (3-4-0) is a very experienced grappler with a black belt in Brazilian Jiu-Jitsu under Gracie Barra. He started with MMA three years ago, and fought his first pro fight the same year. The 33 year old hasan impressive win in pro MMA, over one of the world's perhaps top MMA grapplers Artmij Sitenkov, which should be considered as proof that he can implement his knowledge of grappling successfully in to MMA.
Martin (1-0-0) is a tough and technical stand-up fighter with years of experience as a Thai boxer. The former K-1 fighter has competed successfully in Muay Thai and Kick Boxing bouts during his active years as a prominent stand-up fighter. Recently he started to compete in MMA, and he delivered fireworks when he finished his first opponent by TKO in the first round of his debut fight.
Babak Aghavali, CEO Superior Group International:
– A traditional Old School MMA matchup between striker vs. grappler. Both these fighters have jumped on to MMA from two completely different types of martial arts. Two athletes who are champions in two different martial arts disciplines will compete against each other in order to show the audience whose skills are superior. This bout demonstrates MMA from the sport's original form, and displays why the sport has conquered the world in such a short time. It will be really interesting to see Martin take on a grappler on Leandro's level.