This Saturday, Swede Nico Musoke will travel to Scotland to take on Dean Caldwell to defend his welterweight (170lb) belt at the On Top promotion.  It's a chance for Stockholm Shoot's Musoke (8-2) to prove he deserves the belt, which he won at On Top 2 by defeating Steven Ray in the final of a four-man welterweight tournament. On his run to get the On Top title, Musoke lost his semi-final match to Cathal Pendred, but made his way to the final due to an injury to Pendred.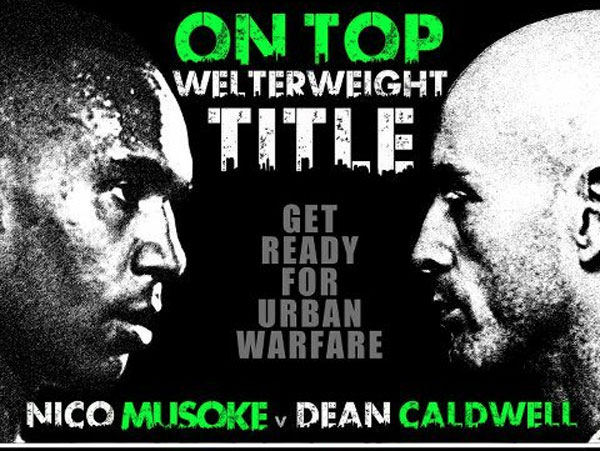 The UK fighter Caldwell had a 3-0 pro record in 2007, but took time off from competition. He continued to train instead, becoming the head coach at Mataleon MMA in Lanarkshire until he stepped back into the cage last year. Since that time, he has put together two to run his record to 5-0. He now has 25 minutes to take the title from Musoke.
"Every time I agree to take a fight, I see it as the biggest fight of my career. But this really is the biggest test I've ever faced." says Caldwell, who looks to tame the young lion and improve his undefeated record of 5-0, which includes a win over the highly ranked Colin Fletcher. Caldwell will headline the card with Musoke at the promotions 5th event.
The 37-year-old Caldwell is ready to continue seeing how far he can take his career after taking time away from the sport after bursting on the scene. "I just want to get into that cage. I've reached that stage of training now where I've gone over everything so many times and have everything worked out to such an extent that I wish the fight was tonight.
"I'm confident, having five wins and no losses will only breed confidence in any fighter. But we're always trying to improve as professionals and be as well-rounded as possible." Caldwell continues.
Musuke is on a three fight winning streak, and was impressive with his recent submission of Kai Puolakka at Cage 18.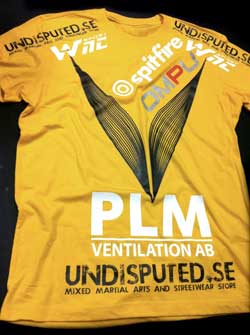 Exclusive Interview with Musoke
MMA Viking : Do you feel you have something to prove at On Top, since you lost on your way to winning the Welterweight Championship title?
Musoke : No, not really. What happened last summer happened back then. The belt flew home to Sweden with me and it will return back home after this fight as well.
MMA Viking : What type of match do you expect from Caldwell?
Musoke : I'm expecting the unexpected. I know he will come ready and so will I. I am confident in my skillset and know that I am ready for whatever.
MMA Viking : You were at the UFC in Sweden. What are your favorite memories from the event.
Musoke : Alex' victory of course. Also, the feeling of leaving the arena with no doubt that my name will be on the card next time they drop by.
MMA Viking : Are there anyone you would like to thank.
Musoke : My sponsors Spitfire, Undisputed.se, PLM Ventilation, WNT, Shapetwister and Ompu. Also check out www.nicomusoke.com.
Video Interview with Musoke Prior to Last Fight
On Top 5 fight card:
Dean Caldwell v Nico Musoke for On Top welterweight title
Joanne Calderwood v Ainora Motta, 55kg catchweight
Alan Johnston v Jessin Ayari, welterweight
David Galbraith v Adam Stevenson, lightweight
Steven Ray v Qasim Shafiq, welterweight
Dean Reilly v Fouad Mesdari, lightweight
James Macalister v Barry McGuigan, flyweight
Danny Henry v Leon Del Guadio, lightweight
Doni Miller v Mariusz Abramiuk, featherweight
Jonny Goodall v Rhys Parker, lightweight
On Top 5 takes place at the Kelvin Hall on Saturday, June 2, 2012. Doors open at 6pm. Tickets, starting at £30, are available from www.ontoppromotions.co.uk