Mats Nilsson makes his return to MMA action almost a year lay-off to face Chris Scott at Cage Warriors in Scotland on Saturday, April 13. Read the press release from Cage Warriors, who recently announced the match.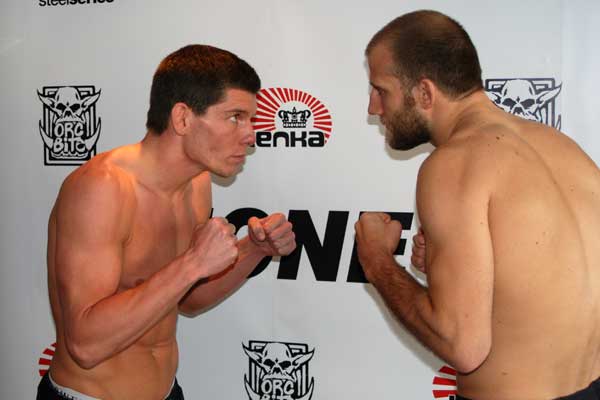 Press Release
Mats Nilsson and Chris Scott are scheduled to clash on the bill for Cage Warriors Fighting Championship's second event of 2013.
The Cage Warriors 53 card will feature middleweight action, with Nilsson and Scott set to begin their 2013 campaigns in Scotland on April 13.
Nilsson (9-2-1) had been scheduled to fight Denniston Sutherland at Cage Warriors 50 in Glasgow in December but withdrew from the bout after sustaining an injury.
The 29-year-old Swede, who's currently ranked ninth in Europe, submitted UFC veteran Tommy Speer at CWFC Fight Night 3 just over 12 months ago but will be keen to rebound from a decision loss to current TUF star Tor Troeng in his most recent outing.
"I'm expecting this fight to be both technical and wild," said Nilsson. "Having similar strengths, it'll come down to who wants it most; who's willing to work that little bit harder for an inch of an advantage. I want it bad and I'm more than willing to work hard for it."
Scott (6-1), who joined Nilsson as an exclusively contracted Cage Warriors fighter last month, is currently on a five-fight win streak and is ranked as one of the UK's top 20 middleweights.
The 30-year-old, who hails from Sunderland in the north-east of England, has secured all six of his wins by submission.
Scott said: "I've watched a few of Mats' fights and he looks clean and clinical on the floor, as any brown belt should be. He's fought some very high-level fighters so I can't wait to test myself against him. Mats also has his own website – how cool is that?"