Teemu Packalen (8-1) did what two previous Finns couldn't do, and that was stop Thibault Gouti (11-1). The FinnFighters gym fighter only took 24 seconds to submit the Frenchman, that came into the fight with a win over Anton Kuivanen at Cage 33 and Mikael Nyyssonen at Cage 29.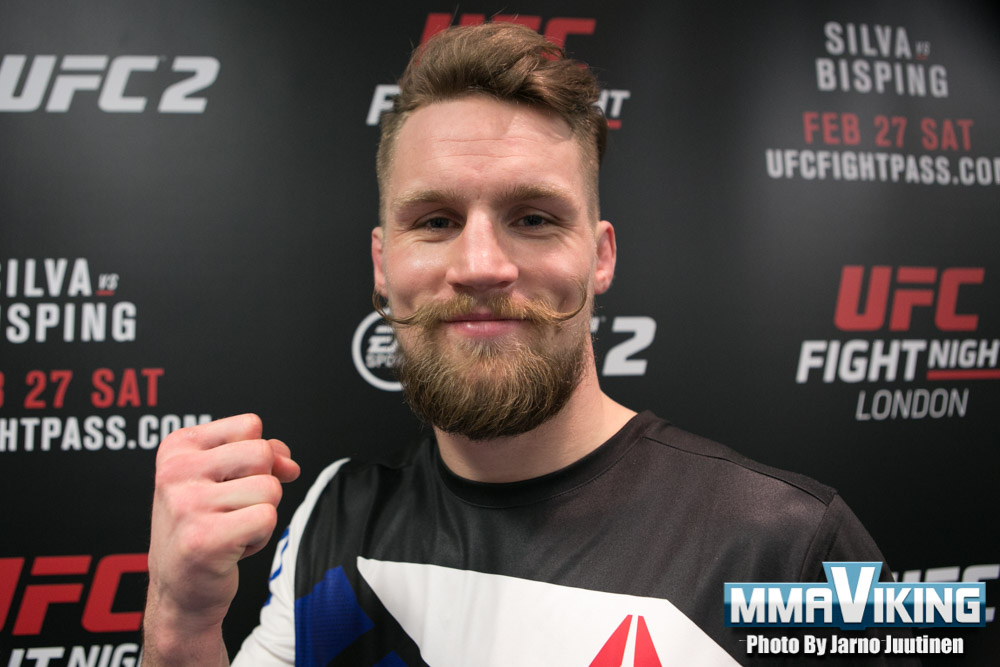 It was the second UFC fight for Packalen, and the first with a full training camp. The grappler worked on his standup, and it showed… landing a huge uppercut that dropped Gouti.
It didn't take long until Teemu quickly took back and locked on a rear-naked choke. It was sweet revenge for the fighter that only had days to make weight and step into the cage against Mikael Lebout last July.
"I am so happy right now." posts the Finn shortly after the bout. "You guys did this with me."
It was a perfect 24 seconds for Packalen in the second fight of the night at The O2 in London.