On Saturday, Norway's Kim Thinghaugen (9-6) travelled to London to take on Harry Davies (4-0) in York Hall at MTK MMA's 6th show. "Kimbo" went into this fight off a big win against Scott Butters back in September. Davies was undefeated prior to the fight and was performing in front of a hometown crowd.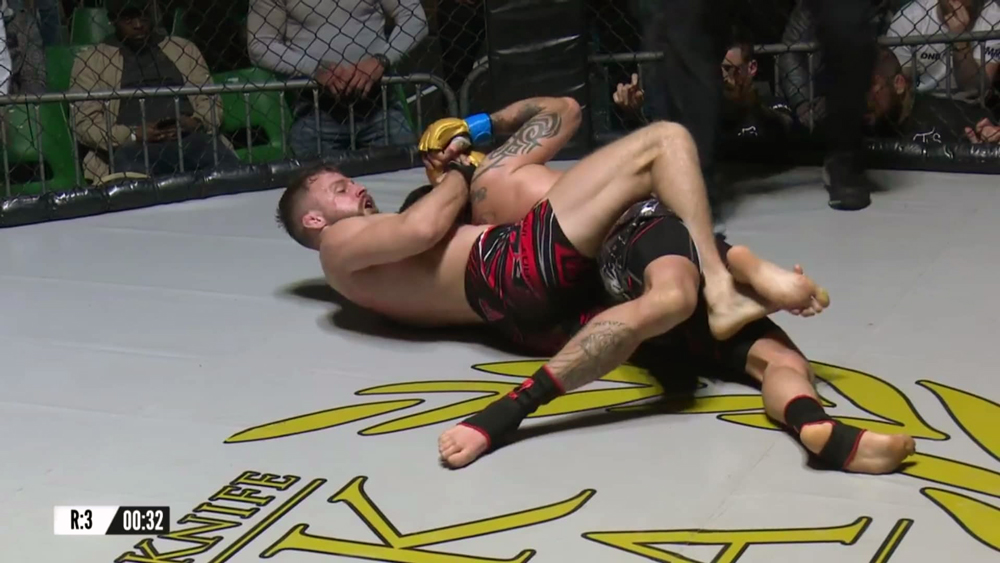 The fight itself was exceptionally contested with both men putting it all on the line in effort of picking up a title. "Harry was tough fighter, which we already knew! A hometown favorite and undefeated fighter for a reason. Very happy with the win and its good to finally get a belt. This is a result of a very good team I have around me right now." says the Valhall Gym fighter to MMA Viking.
The first round was a high paced round, Davies found success with numerous takedowns and the occasional spinning strike. However, the round belonged to the Norweigian who dominated the fight on the feet. Kim was landing clean counters and pressuring Davies back against the cage. Some of the most clinical damage was done with Davies pushed against the cage. Thinghaugen landed some lethal knees which looked to have really hurt his opponent. The round came to a close with Davies landing a takedown before getting caught in a tight triangle choke. Davies hung on until the bell sounded to bring the first round to a close.
"Broke my left hand again tho, but have a surgery date for it in May and will come back stronger than ever!"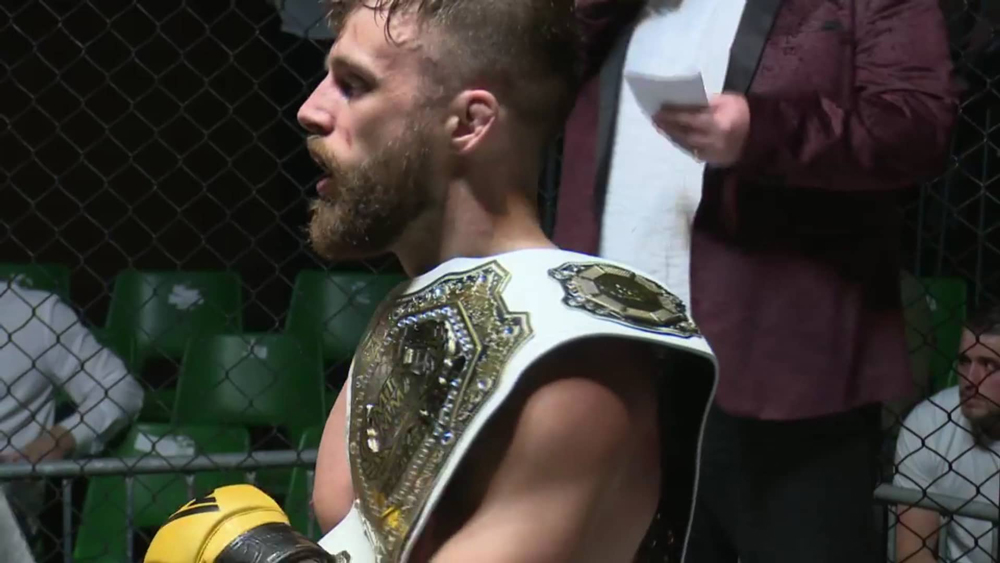 Round 2 was back and forth but seemingly Davies looked to have taken the round. Looking much fresher than the first round, Davies managed to be much more active striking in this round as well as mixing in some takedowns. Thinghaugen closed off the round strong though by managing a takedown of his own and maintaining top position until the end of the round. The final round looked to be the decisive round. Thinghaugen looked to be the more energetic fighter in this round landing some good kicks and controlling his opponent on the ground with ease. The fight looked close to being over near the end of the round when Kim locked in a deep rear-naked choke but Davies was resilient and managed to see out the round. It was a clear round for the Norwegian though which secured the Lightweight Championship.