Cornelia Holm (1-1) is ready to step back into the cage tomorrow at Bulldog Media Fight Night 2.0. The decorated IMMAF world champion will face Judo world champion Morgane Ribout (4-1) in her hometown of Gothenburg. "A wrestler beats a judoka every day in every way I'd say!" says the GBG MMA Fighter to MMA Viking.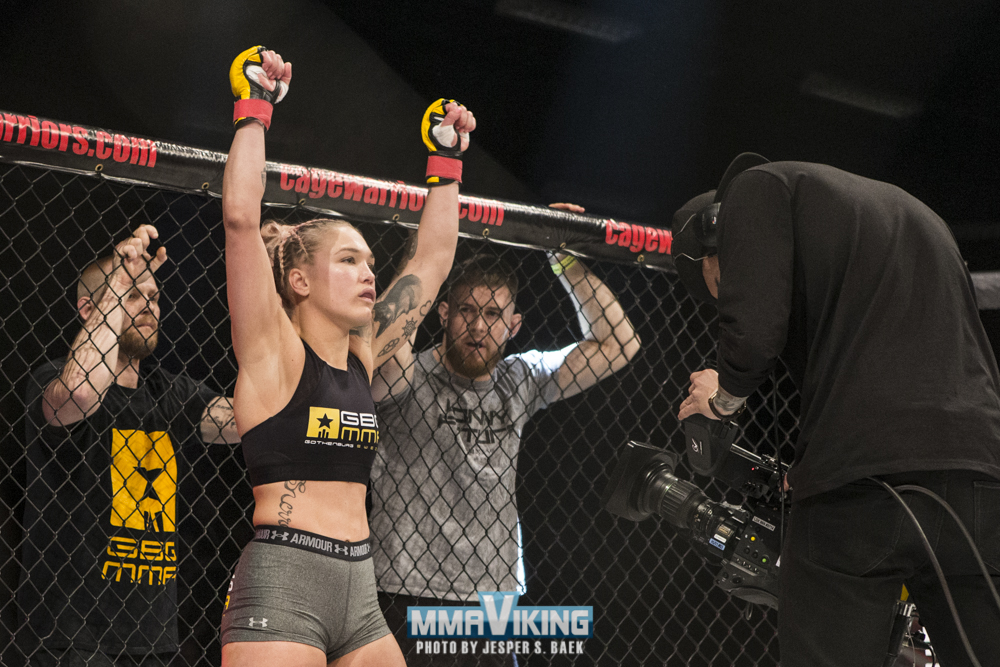 "Very awesome to fight on home soil. Makes everything so easy and I have all my friends with me, it's perfect."
While on the Swede's official record, she has not been in the cage since Cage Warriors 93 last April, she has recently wrapped up competing on the reality show EFC Worldwide in South Africa. "Yeah, it's not on my record, it's like the ultimate fighter you know. First episode is airing next week." says "Connie Future" about her time filming.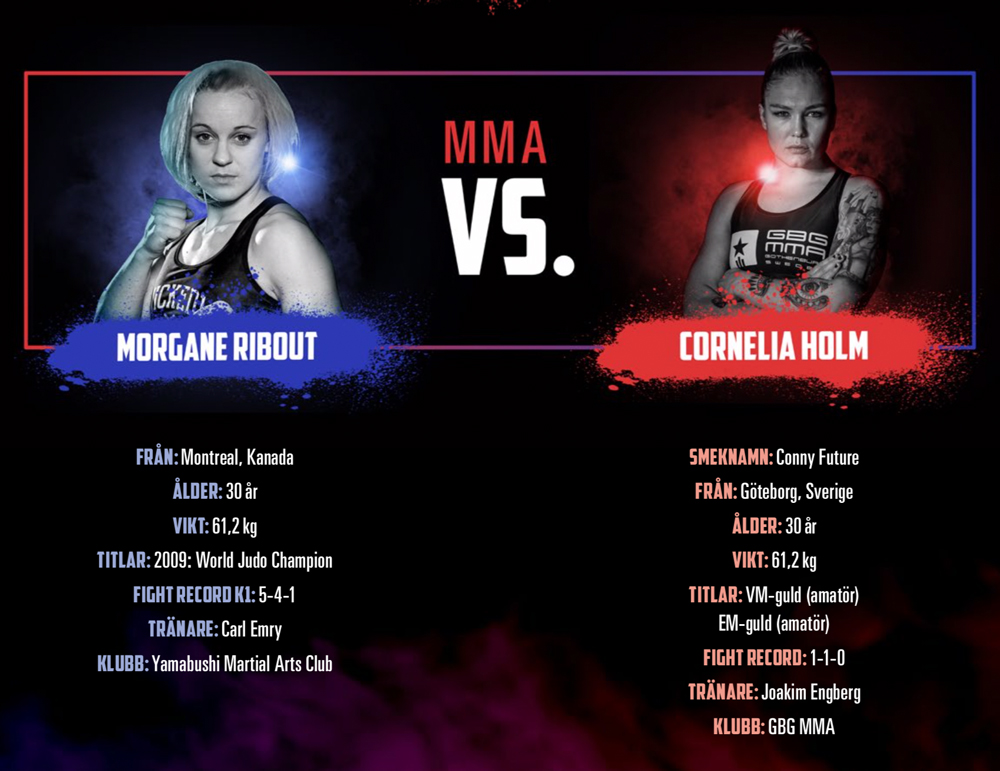 "Staying away from the clinch and box her on the outside is the plan. Takedowns can be there, too." says Cornelia that will have a clash of syles against the French Judo player.
The fight will take place at 135 lbs. "125 is still my weight but they wanted this one in 135 which suited me well this time. "