Victor Cheng Bio
Record – 5 wins & 1 loss
Weight Class – 185 lbs (84kg)
Fighting Out of – Sweden
Videos, Pictures, and More
Victor Cheng is an upcoming fighter out Gladius MMA in Sweden. He is a veteran of FinnFight, Fighter Extreme, and The Zone FC. He is on a four fight win streek, and will fight at the upcoming The Zone FC card in February, 2011.

Daniel Engström vs. Victor Cheng at The Zone FC 4 – Dynamite
Cheng brought some attention to himself for winning a Strikeforce contract in 2009. Below is some information regarding his trip and an exclusive interview with MMA Viking.
He traveled to the Team Shamrock tryouts in San Jose, CA, sponsored by TapouT. He was first one of the standouts that made the team, then was selected for the Strikeforce middleweight contract. Look forward to this Zone FC veteran to make a big splash in the Strikeforce in the US.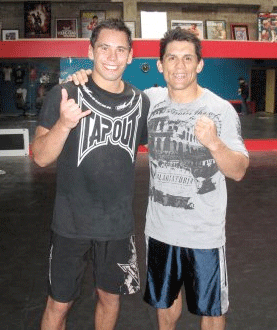 Victor Cheng Fight Finder Page


For the latest news and happenings, view the Victor Cheng Tag.