Legendary Norwegian fighter Joachim Hansen talks to MMA Viking in an exclusive question and answer session from Japan. Abba, Fedor, oil tankers, McDonald's, up-and-coming fighters, and much more from "Hellboy".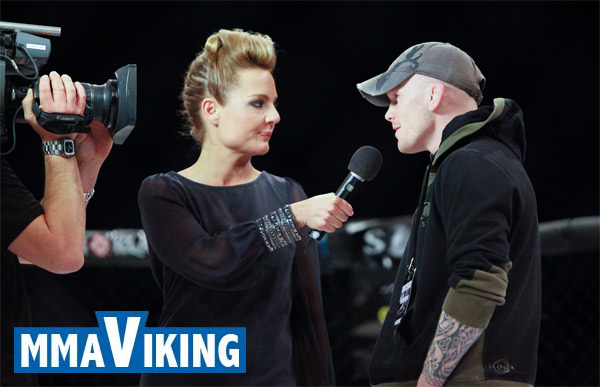 Exclusive Interview
MMA Viking : Please tell us where you are training  and how things are going in Japan.
Hansen: Great training at maha dojo, riki gym, aacc and groundslam. Many good fighters to train with.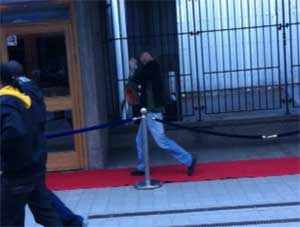 MMA Viking : Did you watch the UFC in Sweden? What was your reaction when Simeon Thoreson won?
Hansen : The fight was entertaining, both going for all or nothing. Simeon Thoresen showed extraordinary grappling skills.
MMA Viking : You've mentioned your grandfather as being an inspiration for your fighting spirit. What did he tell you or you learn from him about battle and war that you bring in the cage?
Hansen : I learned his stories from my mother and grandmother, he didn't say much when he was alive. Used, betrayed, and forgotten like the rest of the war sailors.
MMA Viking : When MMA VIKING talked to Jon Olav Einemo and asked him what he would do for a job outside of MMA, he said "bus driver". What would you do? 
Hansen : I drive an oiltanker.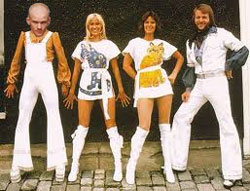 MMA Viking : In Stockholm, you were (allegedly) seen eating some McDonalds. What kind of foods do you like indulge in when you aren't in training?
Hansen : That wasn't me.
Note – See picture above to the right =)
MMA Viking : If you could be any member of any band in any era, who would it be and why?
Hansen : I would play guitar in ABBA, instead of that other guy.
MMA Viking : Are there any Norwegian fighters the world should be aware of that have great potential?
Hansen : Jack Hermanson, Mohsen Bahari, Celine Haga, Simeon Thoresen, and Bjorn Ulvaeus.
MMA Viking : What is your impression of Japan Shooto 18th Friday at Korakuen?
Hansen : Shooto had a solid show like always.
MMA Viking : Who is your five favorite fighters in the world?
Hansen :
Fedor Emilianenko
Jon Jones
Dan Henderson
Antonio Carvalho
Maha Sakurai
MMA Viking : What is your next fight? What comes next after Japan?
Hansen : Don't know yet, in contact with some different organizations. Right now all I can do is train and wait to see what happens. Not quite sure yet.