MMAViking.com's official Nordic rankings were recently updated. The rankings take into consideration all of the most recent events from the UFC, Bellator, Cage, Fight Festival, Superior Challenge, European MMA, GCE, and Cage Warriors.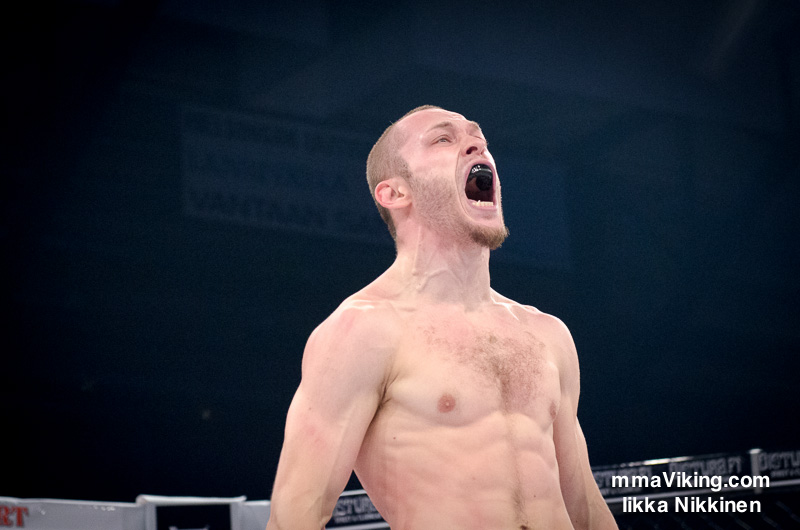 The heavyweights are the only weight class without a ton of competition with Eddy Bengtsson and Toni Valtonen dropping out due to inactivity and Marko Patteri retiring, leaving Christian Colombo and Yosef Ali Mohammad at the top of the heap. Light Heavyweight Swede Max Nunes now finds himself ranked at middleweight after dropping down a class and picking up a solid win at BAMMA 14 over Ion Pascu.
Reza Madadi keeps his #1 ranking at lightweight, while a potential showdown with #2 ranked Finn Anton Kuivanen is still a fight that many want to see. The possibility for the bout has been discussed for both Superior Challenge and Cage. Finland's Tom Niinimäki moves to the number one featherweight spot with a spectacular win over Rani Yahya at TUF 18 Finale event. The Finn made most of his UFC debut and moves ahead of Akira Corassani.
Tipi Hirvikangas took another win at Cage 24 where he submitted England's Niko Gjoka lifting him above Sirwan Kakai who lost to Taichi Nakajima at Pancrase 252. Finland's Katja "Killer Bunny" Kankaanpää keeps her top spot for the women even with her defeat at Invicta FC 7.
Check out the updated year ending rankings here.