MMA Viking's Official Nordic MMA rankings have been updated once again. This is the fourth and final update of 2013. We have taken into consideration all events up to December including UFC, Bellator, Cage, Fight Festival, Superior Challenge, European MMA, GCE, Cage Warriors and many other shows.
Updated Nordic Rankings
Heavyweight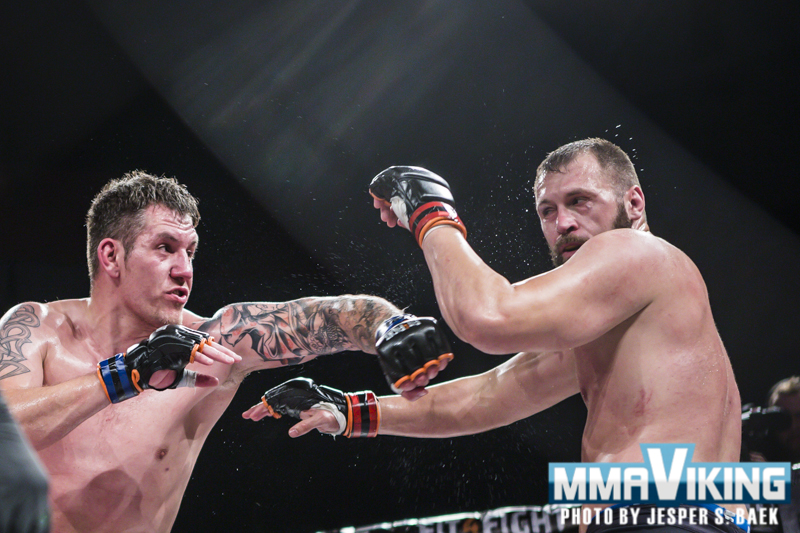 Top Ranked
Dropped out: Eddy Bengtsson (inactivity), Toni Valtonen (inactivity), Marko Patteri (retirement)
Summary: Nordic heavyweight division gets thinner and thinner (pun intended) with three of the previously ranked fighters dropping out.
Denmark's Christian Colombo (7-1)  has gone 5-1 during last twelve months. At European MMA 6 in September the Dane took a dominant decision win over German vet Andreas Kraniotakes (17-7). Look for Colombo to return to defend his EUMMA belt in early 2014.
Yosef Ali Mohammad (3-1) showcased his heavy hands at Superior Challenge 9 where the Swede put away Portugese Duarte Fonseca in eight seconds with a flurry of strikes. Gigantic Mohammed is exceptionally athletic for a man of his size which alone makes him one of the most interesting prospect in the Nordics considering all weight classes.
Light Heavyweight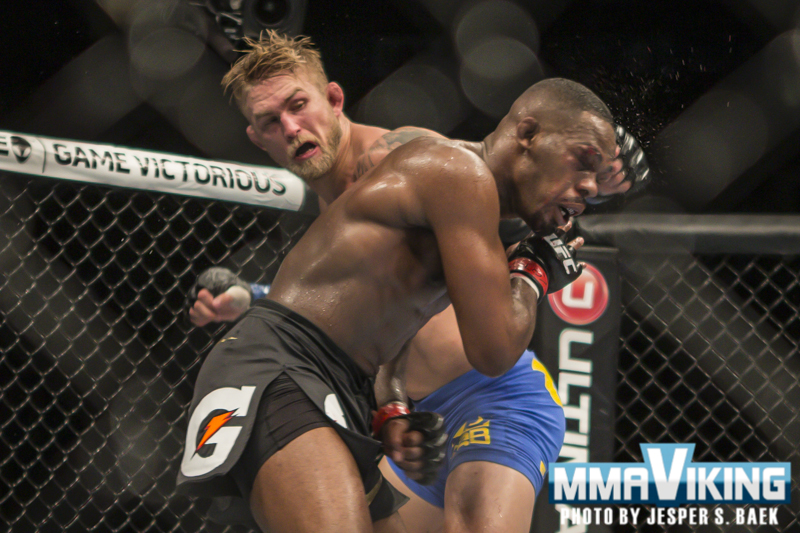 Top 5 Ranked
| Rank | Picture | Change in rank | Name | Country | Record |
| --- | --- | --- | --- | --- | --- |
| 1 | | – | Alexander Gustafsson | Sweden | 15-2-0 |
| 2 | | – | Ilir Latifi | Sweden | 7-3-0 |
| 3 | | +1 | Marcus Vänttinen | Finland | 24-5-0 |
| 4 | | +1 | Matti Mäkelä | Sweden | 13-11-0 |
| 5 | | new | Joachim Christensen | Denmark | 8-3-0 |
Contenders: Antti Kästämä (Fin), Magnus Strandner (Swe), Karl Albrektsson (Swe)
Summary: Sweden's superstar Alex "the Mauler" Gustafsson is in a league of his own at the Nordic light heavyweight division. On September 21st the towering Swede showed he is as good as any fighter in the world as he outboxed and outwrestled Jon Jones throughout most of the legendary fight for the UFC belt at UFC 165 in Toronto, Canada. Gustafsson's next fight will be against heavy hitting Brit Jimi "Posterboy" Manuwa in London in early March.
Malmö's Ilir Latifi has been battling with injuries since his UFC debut against Gegard Mousasi in April of 2013 in Stockholm. Latifi will join training partner Gustafsson on the London card where he will face long time UFC veteran Cyril Diabate, who Gustafsson submitted back in 2010. 

Marcus "Caveman" Vänttinen's defended his Cage light heavyweight title for the third time in 2013 in November's Cage 24 where the Finn won a decision over Brazilian Charles Andrade.
Swedish brawler Matti Mäkelä climbs a step on the rankings with a recent win at Superior Challenge 9 where the Swede knocked out Italian Matteo Minonzio in the second round. Experienced Mäkelä is currently riding a three fight win streak.
Danish grappler Joachim Christensen enters the rankings with Sweden's Max Nunes dropping down to middleweight. In his last fight Christensen dropped a close decision to Marcus Vänttinen.
Middleweight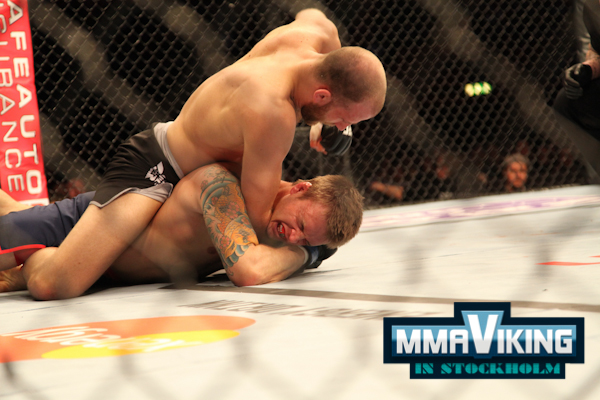 Top 5 Ranked
| Rank | Picture | Change in rank | Name | Country | Record |
| --- | --- | --- | --- | --- | --- |
| 1 | | – | Tor Troeng | Sweden | 16-5-1 |
| 2 | | – | Mikkel Parlo | Denmark | 11-2-0 |
| 3 | | – | Mats Nilsson | Sweden | 11-2-1 |
| 4 | | – | Magnus Cedenblad | Sweden | 11-4-0 |
| 5 | | new | Max Nunes | Sweden | 12-1-0 |
Contenders: Andreas Spång (Swe), Papy Abedi (Swe), Jack Hermansson (Nor), Alan Carlos (Swe), Marcus Andersson (Swe)
Dropped out: Victor Cheng (inactivity)
Summary: The competition for the top five ranking spots is getting tight in the Nordic middleweight division.
Umeå's Tor Troeng is 1-1 in the UFC with a submission win over fellow TUFer Adam Cella and a decision loss to Brazilian vet Rafael Natal at UFC FN 28. the Swede will fight another TUFer next when he faces off with Bubba McDaniel at UFC 171 in March.
Danish tank Mikkel Parlo made it to the Bellator MW tournament final with decision wins over Brian Rogers and Jason Butcher. In the final the Dane was TKO'ed by American Brennan Ward.
Sweden's Mats Nilsson got his second straight win in the Cage Warriors promotion when he TKO'ed Englishman Denniston Sutherland at CWFC 59.
Magnus "Jycken" Cedenblad was briefly signed to fight Alessio Sakara in the UFC's October event in England but yet another injury draw the Swede away from the fight.
Max "Power" Nunes made a successful middleweight debut at BAMMA 14. The Swede took home a hard fought decision win over Ion Pascu.
Welterweight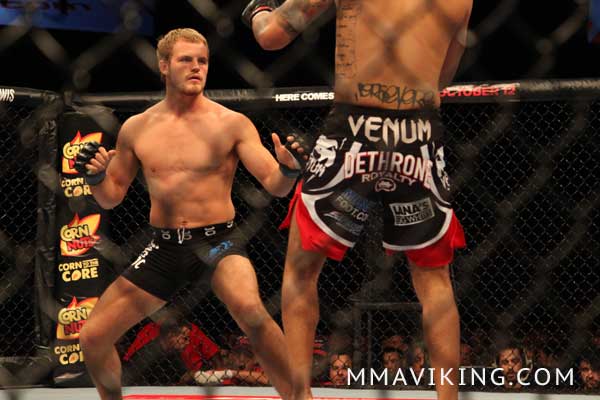 Top 5 Ranked
| Rank | Picture | Change in rank | Name | Country | Record |
| --- | --- | --- | --- | --- | --- |
| 1 | | – | Martin Kampmann | Denmark | 20-7-0 |
| 2 | | – | Gunnar Nelson | Iceland | 11-0-1 |
| 3 | | +1 | Nicholas Musoke | Sweden | 11-2-0 |
| 4 | | -1 | Nicolas Dalby | Denmark | 11-0-0 |
| 5 | | – | Andreas Ståhl | Sweden | 9-0-0 |
Contenders: Kai Puolakka (Fin),  Morten Djursaa (Den), Bruno "BC" Carvalho (Swe), Simeon Thoresen (Nor), Juho Valamaa (Fin), David Bielkheden (Swe), Mohsen Bahari (Nor), Chris Spång (Swe), Arni Isaksson (Ice), Emil Weber Meek (Nor), Glenn Sparv (Nor), Jonatan Westin (Swe)
Summary: Nordic welterweight division is getting stronger and deeper all the time with hungry young prospects emerging from every Nordic country.
Martin Kampmann has been fighting in the UFC since 2006 and is still considered as one of the better fighters in his highly competitive weight class. Kampmann has lost his last two fights in devastating fashion. The Dane is probably facing a must win situation in his next fight if he wants to stay in the UFC. When and against who Kampmann will next is unclear at this point.
Icelandic fighting phenom Gunnar Nelson continued to impress UFC fans with his clear cut decision win over dangerous veteran Jorge Santiago at UFC on Fuel TV 7 in London, England. After the win the Icelander has had to recover from knee surgery and wounds from a possibly life threatening car wreck. Omari Akhmedov will fight Nelson on the London card in March.
Sweden's Nico Musoke stepped up when the opportunity opened and took a short notice fight against Alessio Sakara at the UFC. After exciting striking exchanges on the feet, Sakara took the fight to the ground but was quickly caught in Musoke's slick armbar. Musoke's second UFC fight will happen at welterweight. The Swede will lock horns with Brazilian Viscardi Andrade at UFC Fight Night 36 in February.
Denmark's top talent Nicolas Dalby took his biggest win so far at EUMMA 6 where sent fellow Dane Morten Djursaa to oblivion with strikes in the first round. The Rumble Sports striker is now 11-0 overall. Dalby will probably fight next at the EUMMA 8 in February.
Umeå's highly regarded prospect Andreas "Real Steel" Ståhl finally signed with the UFC. Unfortunately we'll have to wait a bit longer for his UFC debut as an injury scratched him from his scheduled bout with Alex Garcia at UFC FN 33.
Lightweight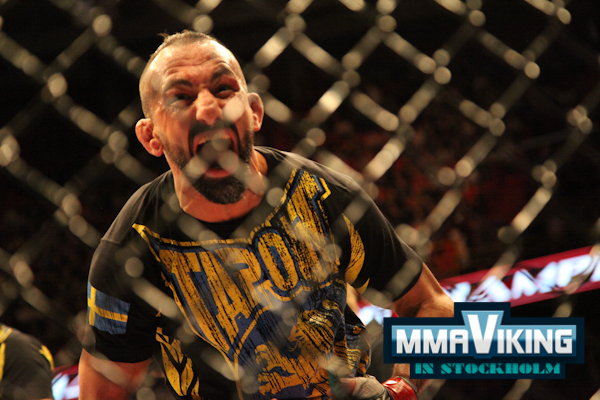 Top 5 Ranked
| Rank | Picture | Change in rank | Name | Country | Record |
| --- | --- | --- | --- | --- | --- |
| 1 | | – | Reza Madadi | Sweden | 13-3-0 |
| 2 | | – | Anton Kuivanen | Finland | 20-7-0 |
| 3 | | – | Niko Puhakka | Finland | 28-14-0 |
| 4 | | +1 | Ayub Tashkilot | Denmark | 11-3-0 |
| 5 | | -1 | Juha-Pekka Vainikainen | Finland | 20-8-1 |
Contenders: Fernando Gonzalez (Swe), Ott Tõnissaar (Est), Diego Gonzalez (Swe), Kennet Mattson (Fin), Teemu Packalen (Fin), Mikael Nyyssönen (Fin)
Summary: UFC lightweight Reza Madadi leads the pack in the lightweight division. After tough first two rounds against Michael Johnson at the UFC Sweden II, Madadi made a huge comeback in the third round and submitted the American with a Brabo choke. Problems outside of the fight world will keep Madadi out of business for a while.
Anton Kuivanen's got back on track at Superior Challenge 9 where he blasted Sweden's Diego Gonzalez stiff right hand and finished the job with strikes early in the first round. The Finn scored another impressive knock out three weeks later at Grand Combat Entertainment where Spain's Oriol Gaset was the victim of Kuivanen's explosive striking.
Finnish veteran Niko Puhakka injured his leg at M-1 Challenge 40 in a bout against Mairbek Taisumov and lost the fight by TKO. The Finn hasn't fought since.
Dane Ayub Tashkilot enters the lightweight rankings with an impressive knock out win over German Ruber Crawford at EMMA 6 in September.
Finnish veteran Juha-Pekka Vainikainen is on a three fight losing streak. Vainikainen got slammed on his head at Fight Festival 33 by American Tyler Hellenbrand and lost by knock out.
Featherweight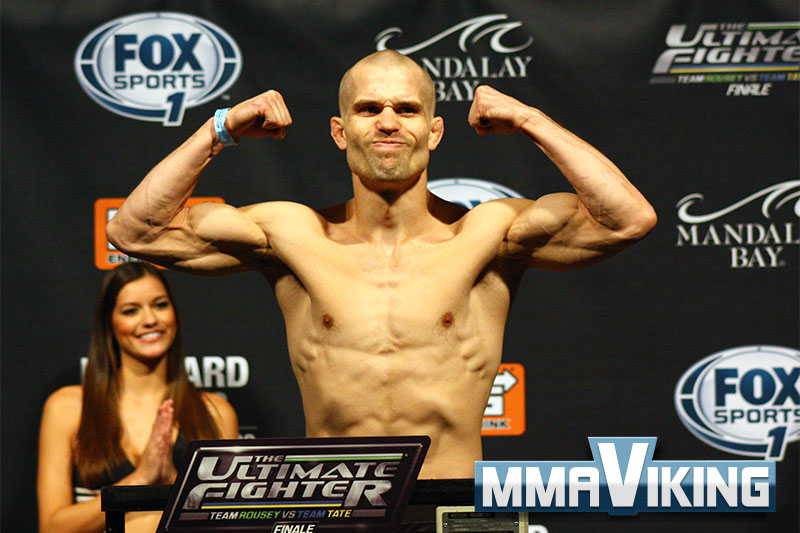 Top 5 Ranked
Contenders: Makwan Amirkhani (Fin), Martin Svensson (Swe), Matteus Lähdesmäki (Fin), Greger Forsell (Fin), Tommi Marttinen (Fin), Jorgen Matsi (Est)
Summary: Nordic featherweight division is very competitive at the moment with an army of hungry young fighters working their way up the ladders.
Finland's Tom Niinimäki moves to the number one spot with a spectacular win over Rani Yahya at TUF 18 Finale event. The Finn made most of his UFC debut as he surprisingly outgrappled the ADCC champion to a decision win. Niinimäki went 3-0 in 2013 with wins over Rani Yahya, Chase Beebe and Walel Watson.
New Jersey based Akira Corassani's bout with Maxico Blanco at TUF 18 Finale ended in the first round after a illegal knee strike from Blanco. The Swede broke his nose quite badly in the fight so it might take a while before we get to see him back in action.
Finland's Joni Salovaara submitted former WEC champion Chase Beebe in October at Fight Festival 33. Salovaara will fight American up-n-comer Adam Ward at Cage 25 in February.
Swede Niklas Backström finally got back into the cage taking out Jaakko Väyrynen in dominant fashion.  Look for Backström to have a busy 2014.
Nordic MMA icon Joachim "Hellboy" Hansen made a long awaited return to MMA at the Korean Road FC 11 event where he faced Doo Woo Seo. After a heated battle the Norwegian managed to sweep Seo from the bottom, gained mount and finished the job with a arm triangle choke. Hansen's plans for the future are unclear at this point.
Bantamweight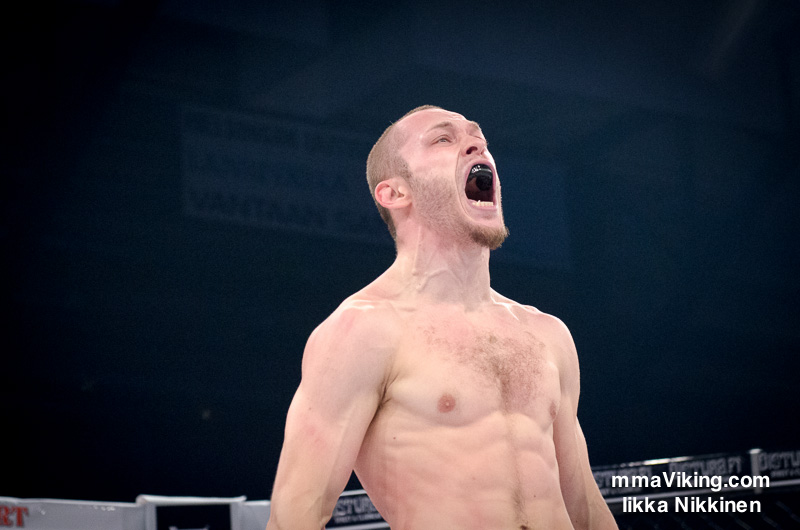 Top 5 Ranked
Contenders:  Emil "Megahertz" Hartsner (Swe), Martin Akhtar (Swe), Tuomas Grönvall (Fin)
Summary:
Three time ADCC Euro champ Tipi Hirvikangas  took another win at Cage 24 where he submitted England's Niko Gjoka with a guillotine choke in the first round. Third straight win in 2013 lifts the Finn to the top of the bantamweight heap.
Sirwan Kakai lost to Taichi Nakajima at Pancrase 252. Next bout hasn't been announced for the Swede who splits his time between GBG MMA in Gothenburg, Sweden and American Top Team in Florida.
Finland's Toni Tauru continued his string of impressive performances at EUMMA 7 where the Finn put away Swedish prospect Emil Hartsner with a rarely seen Gogoplata choke. Tauru has won his last eight bouts with last five ending to a submission.
Swede David Haggström hasn't fought since the decision loss to Englishman Brett Johns at Cage Warriors 59.
New entry Janne "Jamba" Elonen-Kulmala of Finland had a great run in 2013 with three fights and three victories.
Flyweight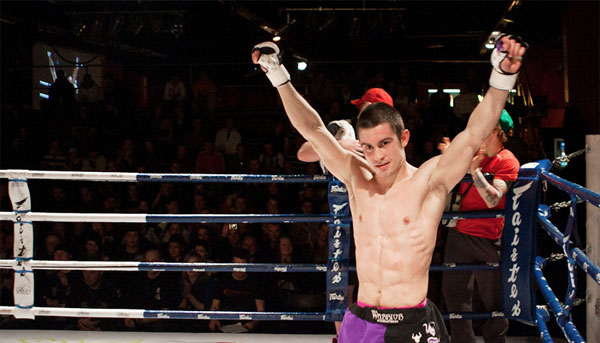 Finnish flyweight prospect Mikael "Hulk" Silander got back to the win column with a dominant win over France's Salah Elkas at Battle of Porvoo 4.
WOMEN (All Weight Classes)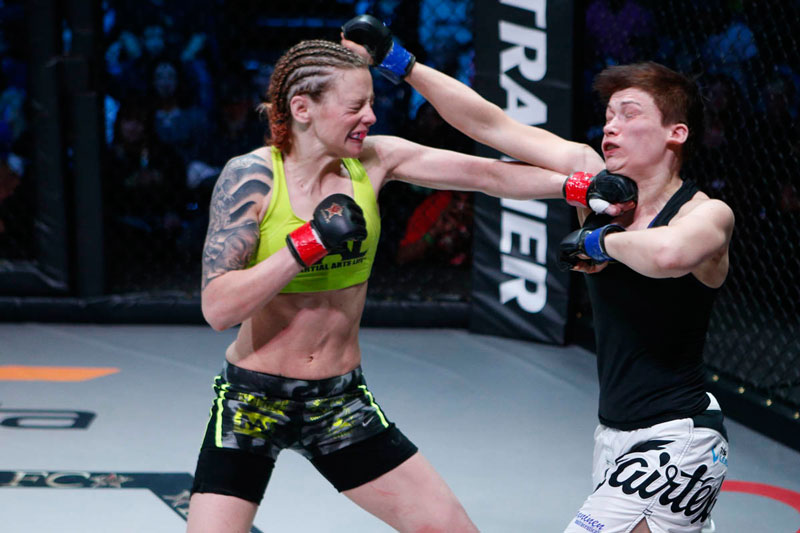 Top 5 Ranked
Contenders: Eeva Siiskonen (Fin), Lina Akhtar Länsberg (Swe), Linn Wennergren (Swe), Margaret Aase (Nor)
Summary: Finland's Katja "Killer Bunny" Kankaanpää keeps her top spot while the competition in the women's ranking is getting tighter. At Invicta FC 7 the Finn suffered her first career defeat in the hands of Scottish Joanne Calderwood who won the fight by decision.
Pannie Kianzad rockets up second place with a big win over Russia's tough Milana Dudieva at Pro FC 50 in October.  Kianzad is now 4-0 overall.
Rising Finnish talent Tina Lähdemäki had a great run in 2013 with three wins in three fights. At Cage 24 Lähdemäki submitted experienced Spaniard Karla Benitez and improved her record to perfect 5-0.
Denmark's Maria Hougaard Djursaa took home a notable win at EUMMA 7 where she submitted tough German Alexandra Buch in the first round and took her second win of the year.
Lina "Lynx" Eklund got back on the win column in March at IRFA 4 where she won an impressive decision over Poland's Sylwia Juskiewicz.
More information regarding MMA Viking's ranking criteria and previous rankings.