UFC sensation Gunnar Nelson was in a car crash over the weekend that nearly sent the welterweight into an Iceland glacier river. "The pickup he was in (they were 4 in the car and Gunnar was in the passenger front seat) went of the icy road and rolled down the hill 3-4 times." Halli Nelson, father and manager of Gunnar, tells MMAViking.com.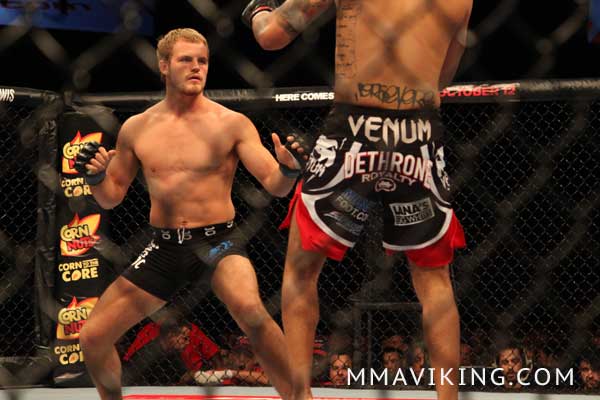 Gunnar Nelson isn't injured, and will start training soon
"Gunnar is fine but he had to have some stitches in his arm." a relieved father reveals. "It (truck) ended up on it's wheels in Þjórsá, this is Iceland's longest river. It's a glacier river with very hard current. If the car had gone one meter further into the river it would have hit deep water and the current would have taken it."
Nelson continues to say how lucky the car and passengers were in the accident. "If they had gone of roads few meters before or later it would have been much worse and they would also have gone in the river."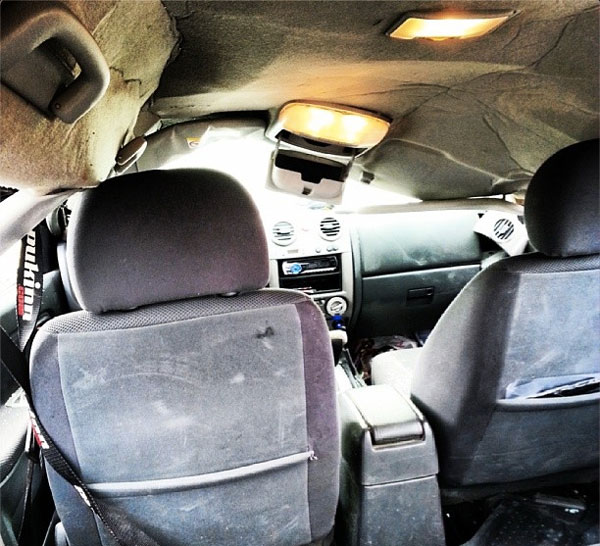 Picture posted by passenger Þráinn Kolbeinsson
The welterweight has not fought since his bout in February of this year against Jorge Santiago. Nelson won this bout, which was his second in the UFC, improving his overall record to an undefeated 11 wins, 0 losses, and 1 draw. He previously beat DaMarques Johnson in his Octagon debut in 2012.
As for a return to the Octagon, Nelson's manager says "All of them got away with scratches basically even though Gunnar had to have around 10-11 stitches in his arm, he's fine and will be ready to start training again in a short while."