Denmark based European MMA promotion has announced that Finland's Toni Tauru (7-1) will lock horns with Sweden's Emil "Megahertz" Hartsner (4-0) at the European MMA 7. This exciting match up pits together  two of the Nordic brightest bantamweight up-n-comers. The show will go down on 7th of November in Århus, Denmark.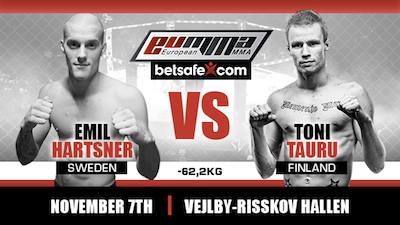 Sweden's Emil Hartsner is probably best known for his short stint at the Ultimate Fighter season 18 reality show where the Swede lost the "get into the TUF house" elimination bout by a decision. Hartsner's official record is still clean after four professional bouts that have all taken place on Sweden's soil. Three of the wins have come via submission.
Finland's Toni Tauru lost his professional debut to talented countryman Mikael Silander but has since taken seven consecutive wins. Last four fights Tauru has won by submission. The Finn is known for his aggressive and dynamic game both on the feet and on the ground.
MMA Viking talked to Tauru right after the fight announcement was published. The Finn certainly seems to be ready for the bout with Hartsner.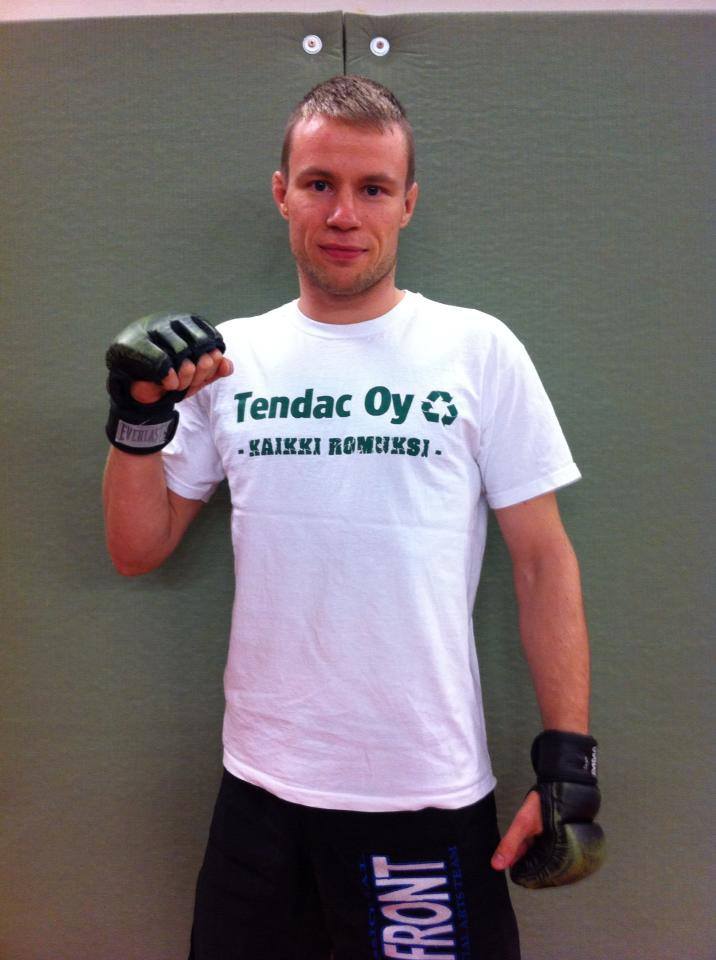 The fight was signed on a pretty short notice. How have you been training lately?
TT: "My training has been going like before which means I have made progress on every area of the game. I have been able to train like a pro despite the studies at the Sports Institute of Finland. I feel that what I learn from school also supports my training.
I've been training with the guys at my home gym MMA Utti but also at BJJ Kouvola and MMA Lappeenranta. On top of that we've sparred with Jamba Elonen-Kulmala and Ville Lehmusmetsä. And we drilled some leglocks with Tipi Hirvikangas. So overall very diversed training regimen.
What are your thoughts on the opponent Emil Hartsner?
TT: Well, first I watched some of his fights on the net and I noticed that our fighting styles are pretty similar. So it should be an interesting bout. This is an attracting fight for me as Hartsner is quite well known already while he isn't that experienced yet.
How do you see this fight playing out?
TT: It will probably be a tough and high quality fight, but if something strange doesn't happen, my win streak will extended to eight fights.