Superior Challenge is back, and this time the promotion heads to Gothenburg for its 9th show on November 23rd. MMAViking.com talks to Babak Aghavali, CEO, Superior Group International, as he and his team tirelessly works to put together the final touches of the fight card and makes preparations for the upcoming show. "We have heard from a lot of people that this is Superior Challenge's best fight card ever" comments Aghavali about the show being held at the huge Scandinavium.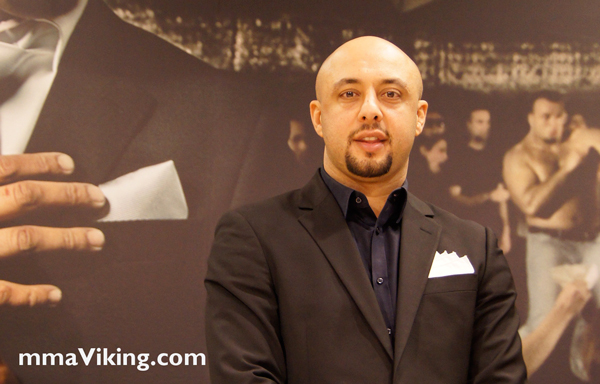 Superior Challenge has always put on attention-grabbing shows. Usually, the Stockholm-based promotion puts an interesting twist on their events, mixing up MMA veterans, newcomers, and an international mix of fighters to make events attractive for a variety of fight-sport and casual fans. Superior Challenge has put on some of the biggest shows in the Nordics, including events with Norwegian legend Joachim Hansen, a UFC bound Alexander Gustafsson, and the ever-alluring Reza Madadi versus dysfunctional Junie Browning… In all the years between now and their September 2008 premier event, Superior Challenge has never failed to deliver.
November 23rd brings a provocative headliner during which the Swedish, Olympic wrestler Sami Aziz will fight in his hometown of Gothenburg against MMA pioneer Jens "Little Evil" Pulver. On the same card is a bout where we can see, for the first time, UFC veterans facing off in a battle of East Coast versus West Coast as David Bielkheden takes on Besam Yosef."I have focused a lot on stylistically interesting match ups which will give the audience the adrenaline full experience we deliver each show."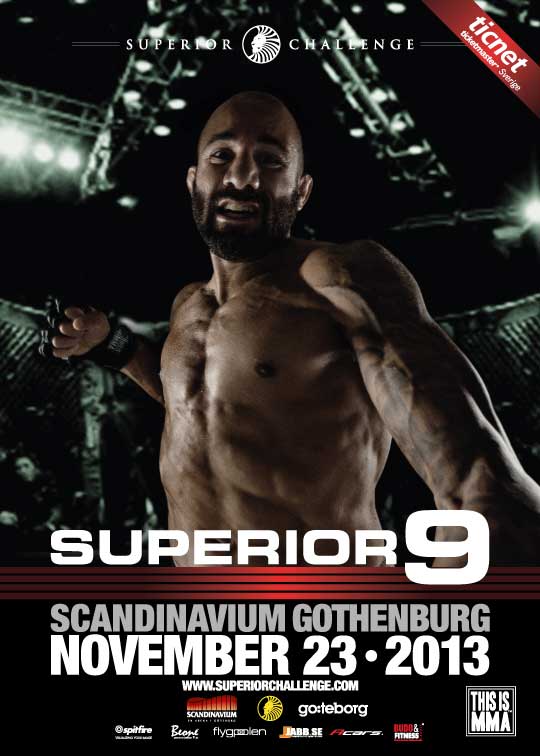 Current Fight Card
"We will have a total of 13 bouts divided in pre fights, undercard, and main card. I think we will announce 4 more fights the upcoming days." says Aghavali, who has had to deal with two recent pullouts, leaving Emil Meek and Yosef Ali Mohamad without partners. The card also puts on 5 former UFC fighters.
• Sami Aziz (Sweden) vs. Jens Pulver (USA)
• David Bielkheden (Sweden) vs. Besam Yousef (Sweden)
• Diego Gonzalez (Sweden) vs. Anton Kuivanen (Finland)
• Domingos " Cookie " Mestre (Sweden/Portugal) vs. Simeon "The Grin " Thoresen (Norway)
• Yosef Ali Mohammad (Sweden) vs. TBA
• David Glasnovic (Sweden) vs. Magnus Strandner (Sweden)
• Emil Weber Meek (Norway) vs. TBA
• Simon Sköld (Sweden) vs. Guilherme Shigemoto (Japan)
• Michel Ersoy (Sweden) vs Robin Gidlöv (Sweden)
When asked about the allure and buzz surrounding the card, Aghavali responds: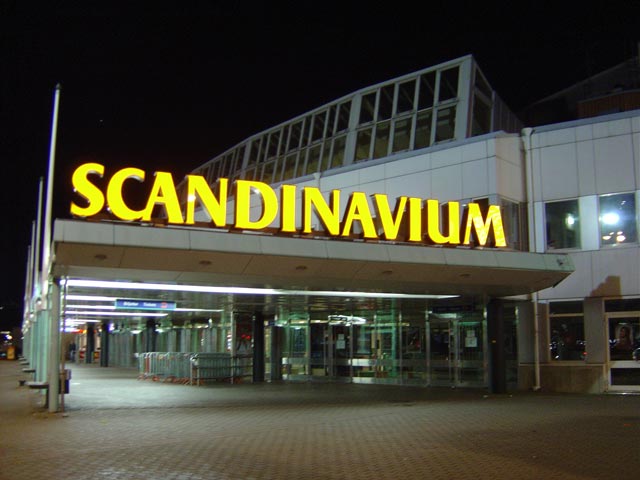 I think it's because of the interesting combination [of] top Nordic match ups like Diego Gonzalez vs Anton Kuivanen and David Bielkheden vs Besam Yosef, and top local Gothenburgers vs new invaders is always exciting for the home crowd. That's why a lot of focus is on local Gothenburg fighters such as Sami Aziz who will do his last fight in his hometown against Jens "Little Evil" Pulver, and David Bielkheden vs Gothenburg's most popular fighter Besam Yosef. The interesting part about this bout is that our partner the Hockey team Frölunda Indians are having a hockey match the week after Superior Challenge 9 against AIK from Stockholm, and the funny part is that Besam lives in Frölunda and thereby naturally a Frölunda fan, and David happens to be a AIK fan. It's Stockholm's finest vs Gothenburg's iron fist.
After seven straight cards in Stockholm, the promotion headed south to Malmo a year ago. After holding two cards per year for the first 6 events, they will look to keep their recent single annual event schedule with their inaugural bout in Gothenburg. The luminary that is Ilir Latifi headlined the last card, and subsequently went on to headline the UFC in Sweden card after training partner Alexander Gustafsson was injured.
Another fantastic matchup is with two real Nordic veterans in Diego Gonzalez and Anton Kuivanen.  This is the first official MMA Finnkampen, a country clash between Sweden versus Finland, and will add intensity with the two neighbouring countries clashing on Swedish soil.  This will also continue in a series across both countries as Superior Challenge and Finland's Cage promotion have partnered for the ongoing competition.
Video Promotion
"The fans will experience one of the world's greatest MMA shows. Action packed bouts, interesting fighters and high quality entertainment from beginning to end." ends the Superior Challenge leader. For tickets of the event, click on the banner below.