Swede David Bielkheden will face the Brazilian Daniel Acacio on April 9 for the welterweight title at Superior Challenge 13 in the promotion's first trip to Norrköping, Sweden.  The promotion officially announced the first bout to be revealed on the card.
https://www.instagram.com/p/BBXGd9vMN7C/?taken-by=superiorchallenge
It will not be the first time these two battle it out under the Superior flag, it was at the SC 6 – Lion's Den event back in 2010 when they last fought for the welterweight title in the organizations first title fight, a bout that ended with Acacio winning by a split decision. The decision that was later overturned to a disqualification of the Swede from SMMAF a doping test violation.
The Swedish Pride FC and UFC veteran currently stands with a 21-12 record will be looking to continue his current 4 fight win streak with his last decision win over the former UFC fighter Cody McKenzie. 'Buster' is still waiting for his chance to return to the UFC and maybe a win in this fight is just what it takes to get that extra push towards the premier MMA organization.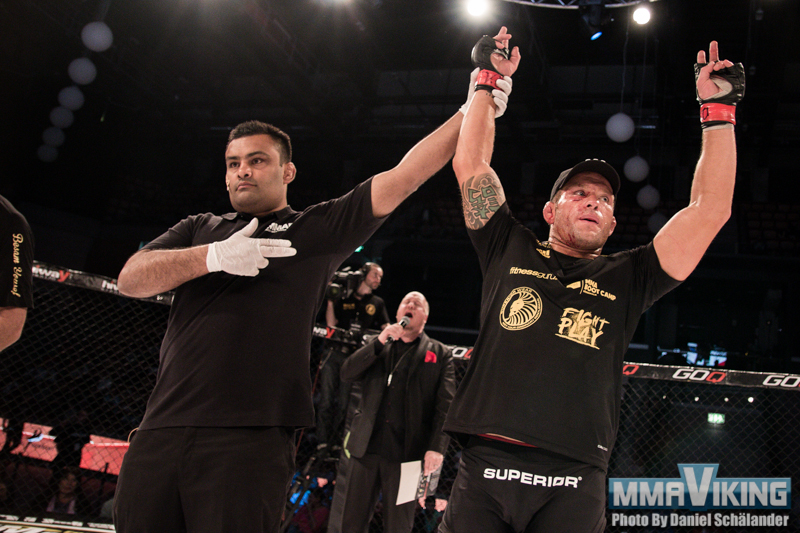 Daniel Acacio 30-18, also a former Pride veteran comes in on a negative 5 loss streak that he will be looking to end with his fifth fight against a Swede, he earned his nickname The Viking Hunter after winning over 4 different Swedish fighters with his last win over Bielkheden included.
Babak Ashti, Founder Superior Group International:
– We have tried to book this bout for a long time, and now it's finally on. David is incredibly enthusiastic about the fight and Daniel is never late to accept a challenge. We're talking about two very experienced and technical fighters who will clash in this incredibly exciting matchup. It is a lot of prestige at stake, and as if that is not enough, there is also a title belt at stake. Brazil vs. Sweden, champion vs. challenger, will David get his revenge or will the Viking Hunter strengthen his position as champion?