The battle of the best Nordic based Brazilian with the name Rafael will clash on the CAGE 34 card, as Sweden's Rafael Macedo (7-2-1) faces Finland's Rafael Domingos (6-0) at the Culture House in Helsinki on February 13th.
In addition to this main event, there are full-time living Finns in all the other bouts taking on international foes. It's red panty night for the fans, as Norway's Håkon Foss (4-3) will clash with the powerhouse Jussi Halonen (6-3).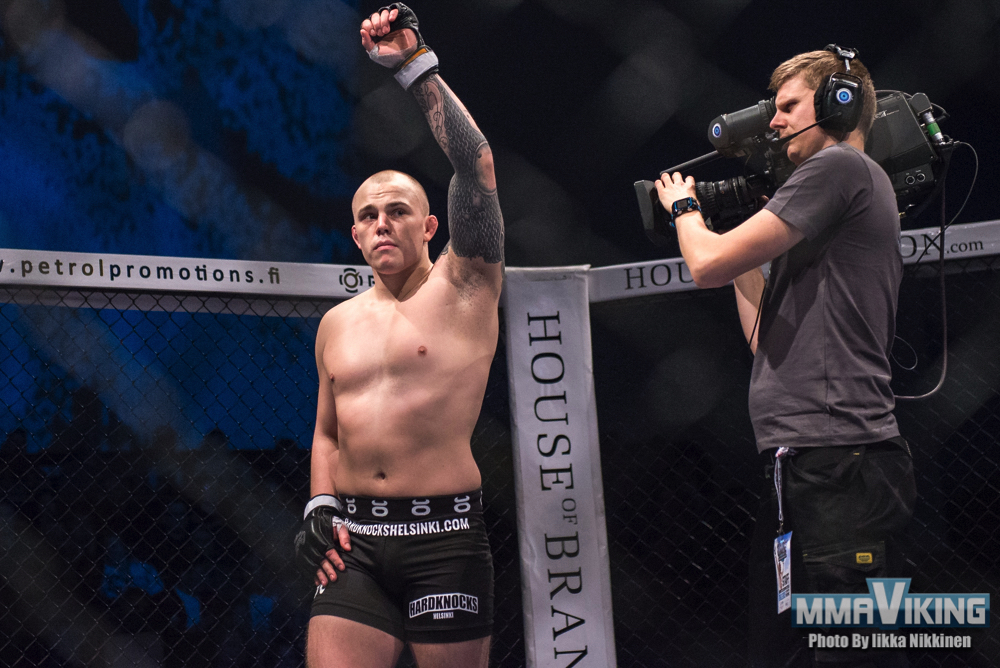 Hardknocks Helsinki will send two of their team to the cage, as the 23 year old prospect Mikko Ahmala and smashing Rasul Khataev are in back-to-back bouts, as the Oulu fighter looks to break his two fight losing streak against France's Yannick Carriere and Khataev looks to avoid a submission against Brazilian Rafael Matias Correa.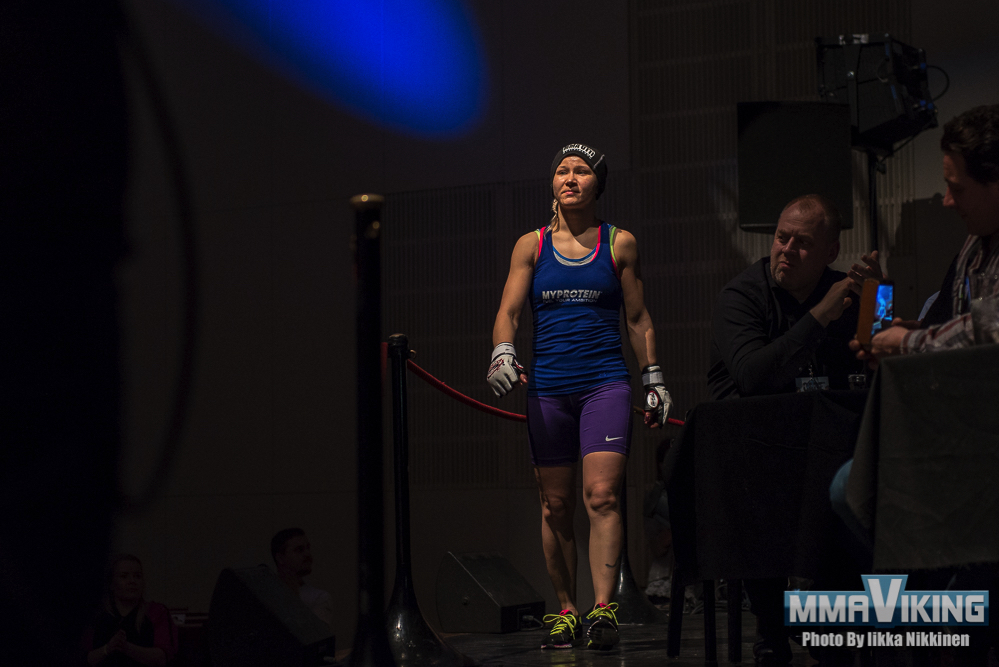 Nordic's most positive female fighter Suvi Salmimies looks to keep her smile as she hopes to end her two fight losing streak as she faces a more experienced Italian Mara Romero Borella.  Borella fought five times in 2015, including getting absolutely crushed against Anna Elmose.
Mikael Nyyssönen turned around his career with a solid win over Jonathan Svensson at Cage 33, and now must be careful with a submission specialist in Czech Martin Burkot.
Tuukka Repo will look to follow-up his championship battle in the amateur world championship, with his first pro win against Spanish Ernesto Marquez.
Cage 34 Card
Rafael Domingos (6-0-0) Oulun Kamppailuklubi/Team Robert Drysdale vs.
Rafael Macedo (7-2-0, 1nc) GBG MMA/Team East Front/Epic Fight Club
Jussi Halonen (6-3-0) HardKnocks Helsinki vs.
Håkon Foss (6-3-0) Frontline Academy, Norway
Mikael Nyyssönen (8-2-0) WFC Warriors, Tampere vs.
Martin Burkot (6-3-0) MMA Brno/Penta Gym, Czech Republic
Mikko Ahmala (4-4-0) Hardknocks Helsinki vs.
Yannick Carriere (4-1-0) Platinium Hybrid Training Center, France
Rasul Khataev (6-3-0) Hardknocks Helsinki vs.
Rafael Matias Correa (9-3-0) OCS Jiu-Jitsu, Brazil
Suvi Salmimies (3-2-1) MMA Utti/Team East Front vs.
Mara Romero Borella (8-4-0) KBJJS, Italy
Tuukka Repo (0-0-0) Sisu Gym, Järvenpää vs.
Ernesto Marquez (0-1-1) Black Lion Team/Taz Jinamar, Spain