Toni Tuaru (11-6-1) lost to Gary Mangat (13-2) today in Yangon, Myanmar at ONE: REIGN OF VALOR. The fight was stopped due to TKO at 1:23 seconds in round 3.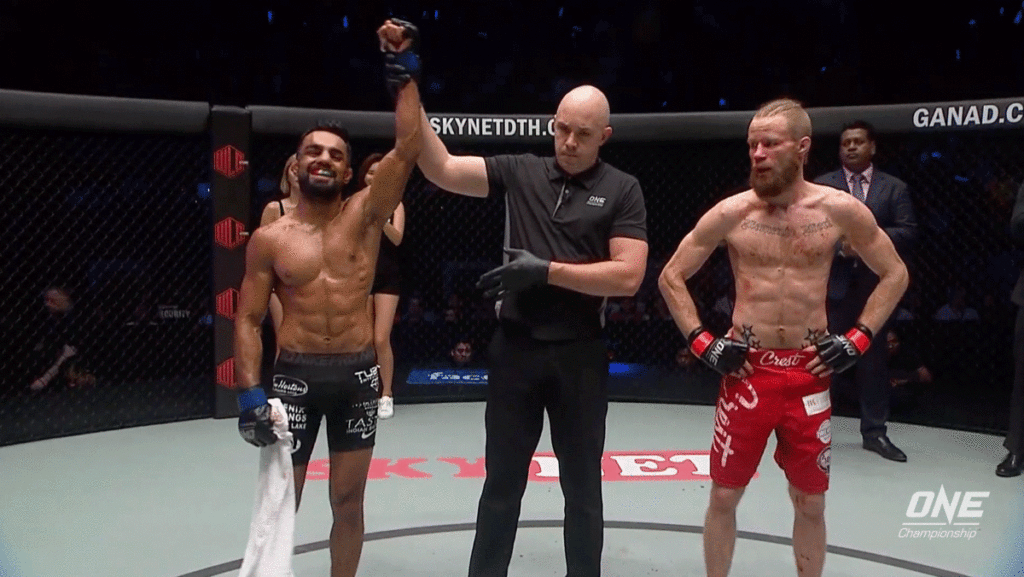 Tauru was aggressive in the bout, coming in rushing in striking to start the bout, looking fitter than ever in his return to action after 1.5 years off. It was Toni's featherweight debut, moving up a weight class.
A flying knee damaged Mangat half way through the second, but the Canadian based fighter with Indian roots was immediately able to get a take-down to bring the fight to the ground.
Tauru is forced to block left kicks from the southpaw, as Dynamite looks to counter. The Finn starts to feel the pain of the left kicks and starts his take-down attempts, which are not successful so far. Mangat knows the kicks are hurting, and lands more and more in the second.
A huge left hand drops Tauru in the third, and Gary immediately goes for a take-down and attempts to finish, but Toni is recovering on the ground. Tauru tries to get up, but takes a knee to the face, then more punches as the referee jumps in to stop the bout.
It is Tauru's 3rd consecutive loss, while Mangat gets his 4th straight win.