Every once in a while you can see this one guy in a grappling tournament and think "I wonder if he will try himself in MMA." At least I do as I watch a lot of grappling tournaments. Then the grappler tries himself in amateur MMA and you see victories continue as his stand up is getting better, and when he feels and looks ready he turns pro. Ismar Blagoje is that guy. Fighting out of Frontline Muay Thai (not to be confused with Frontline Academy) in Oslo, he will make his debut against the Swede Andreas Gustafsson Berg (1-0) in a highly anticipated matchup. MMA Viking talked to the undefeated amateur fighter (6-0) fighter days prior to his pro debut in Copenhagen at Cage Warriors 102.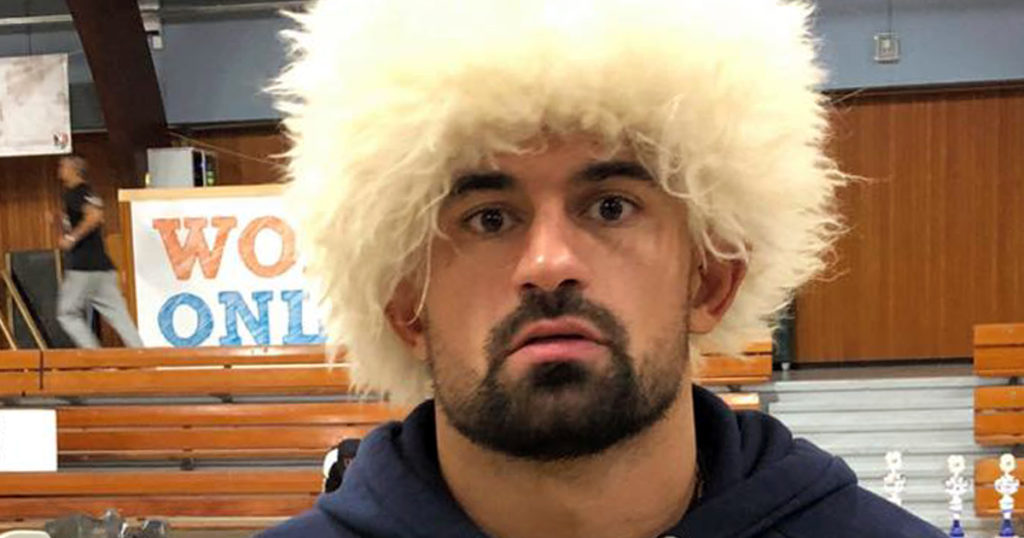 "My name is Ismar Blagoje, I am 30 years old and I am fighting out of Frontline Muay Thai. My country of origin is Bosnia and Herzegovina. I came to Norway in the 90s' as many of the other refugees from the Balkan wars."
His gym, Frontline Muay Thai a gym known for their Muay Thai focus and skills, But Ismar is a seasoned grappler.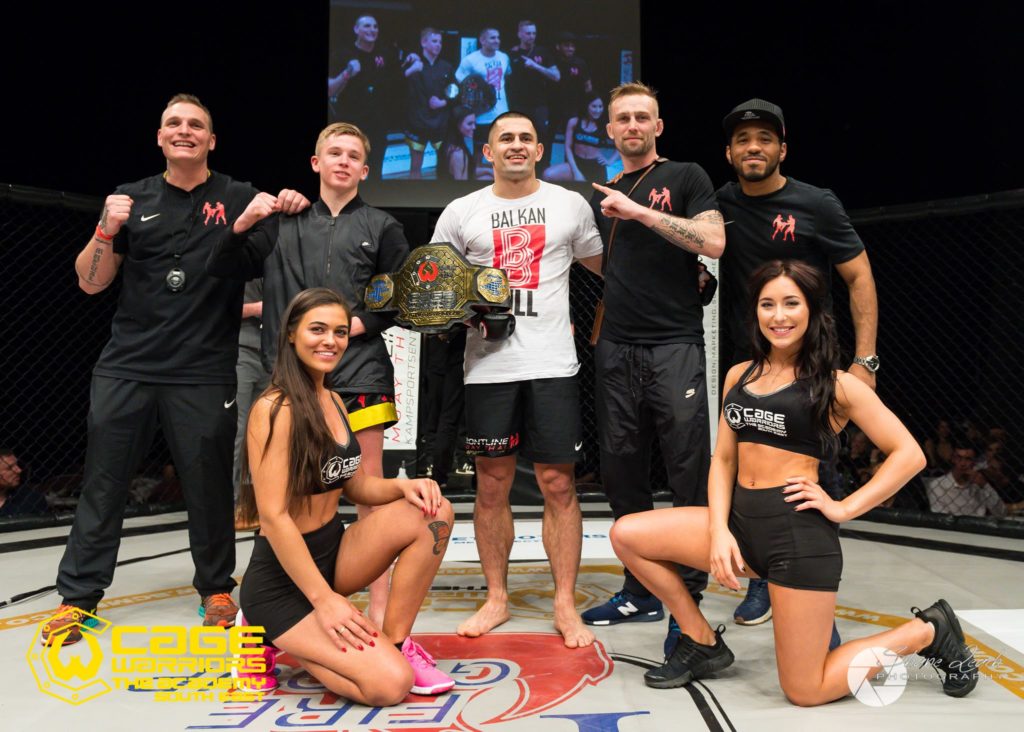 "It's a funny story, I was in my early 20s and this was the period where the Ultimate fighter was just starting to get fame. I was originally a footballplayer, but had changed my focus to weightlifting because of an injury. Some of my friends said to me that I should try out something called grappling, and i was very hesitant in the beginning, because in my mind – like so many other people I thought that this martial arts did not work. I came into the gym and the trainer was Eirik Digre (0-1). He was preparing for an MMA fight in Sweden. I had the first practice and then we had sparring. Eirik was late 30s maybe 65-70 kg. I was 20ish and a strong 105-110 kg. He said to me to you want to spar? I thought to myself this guy is crazy. We started to spar, and then threw in around for maybe 60 sec, but I could not make this person give up. The next thing that happened was that he caught my arm from full guard, and I let out a scream. He asked me if i was okay? I said yes, and i just sat there for 15 min. He came to me and asked me if everything was okay, I was all of a sudden quiet. I said yeah… The next thing I did was that I went to my normal Gym and canceled my membership. I my mind i wanted to learn what this man knew, and that's how I started with grappling.
What made you start MMA
"I had done grappling for a long time, and people came to me and said: you should try mma, and i have thought about it, so one summer i decided that i wanted more. I wanted to try out MMA. I enlisted with the help of a friend to get a fight in BCMMA (Now Cage Warriors South East Academy). Now that i look back at it, I had no training plan, there was almost no mma training at my gym, so i was basically a YouTube trained MMA warrior. Fortunately everything went perfect and i got a title fight against Matthew Findlay my first fight. I was extremely tired and it gave as we Norwegians say : Mersmak (hunger for more).
You have had a strong amateur career and this your first pro match, what will you bring to the table?
I bring a good all round game, especially clinch and ground game. But the last couple of months i have practiced my stand up game, I am really looking forward to see what the Middleweight division in CW can offer me. Since i was a child I have been looking for the most competitive competition or person to compete against. I love a dog fight, and hopefully for me this will be a good match to test my skills and see were i am in the mix of things.
What do you know of your opponent?
I don't know that much about him, he has had a strong amateur career same as me. He has fought in IMMAF, and from my understanding based on tapology he has only on loss.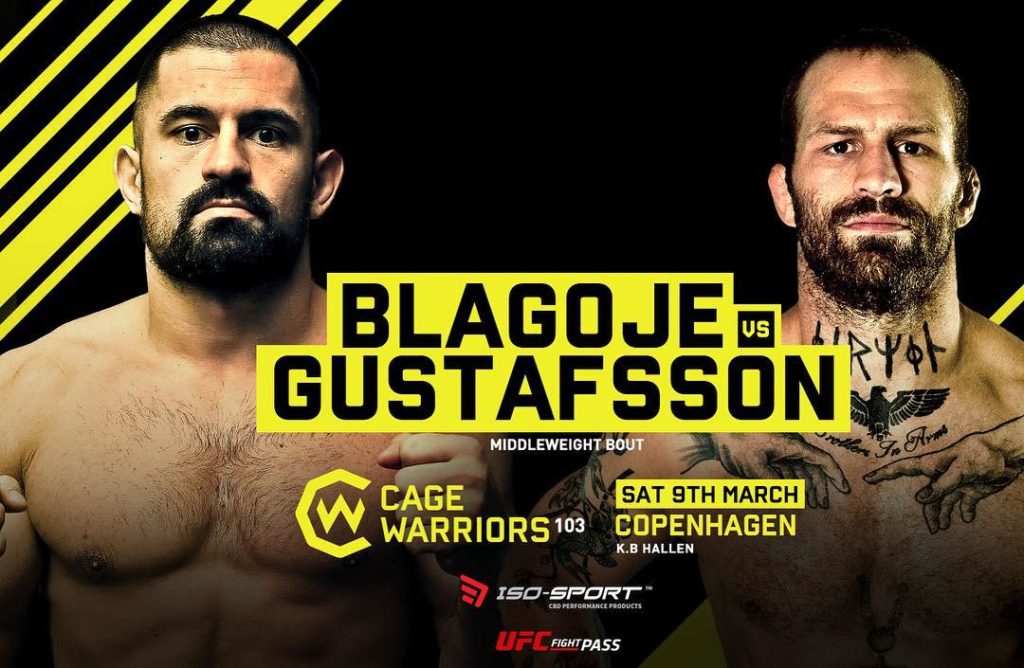 He also had a fight against another Norwegian fighter in January, which was his pro debut. Skillwise we have similar styles, he is Greco Roman fighter, a brawler who likes to take people to the ground and dominate. My coaches and i have looked at his fights, and there are of course strengths to his game, but i also see a lot of flaws.
People talk about the Balkan Bull Army. What is that?
The last couple of years i have had different nicknames, but the one that really stuck to me was Balkan Bull. A friend of mine mentioned this, and it just stuck there. So what happened is that during my last fight some friends around 20 people came to watch my show, now my friends are not the timid type, and you could hear them over the commentator during my fight. And he said i feels like he hasan army with him, and that were the name comes from. I am truly happy for the support and the love i receive from these people who travel from families to support me. Since the first fight it has grown, and we will be 50-60 people coming down to Copenhagen. The army comes wherever i travel.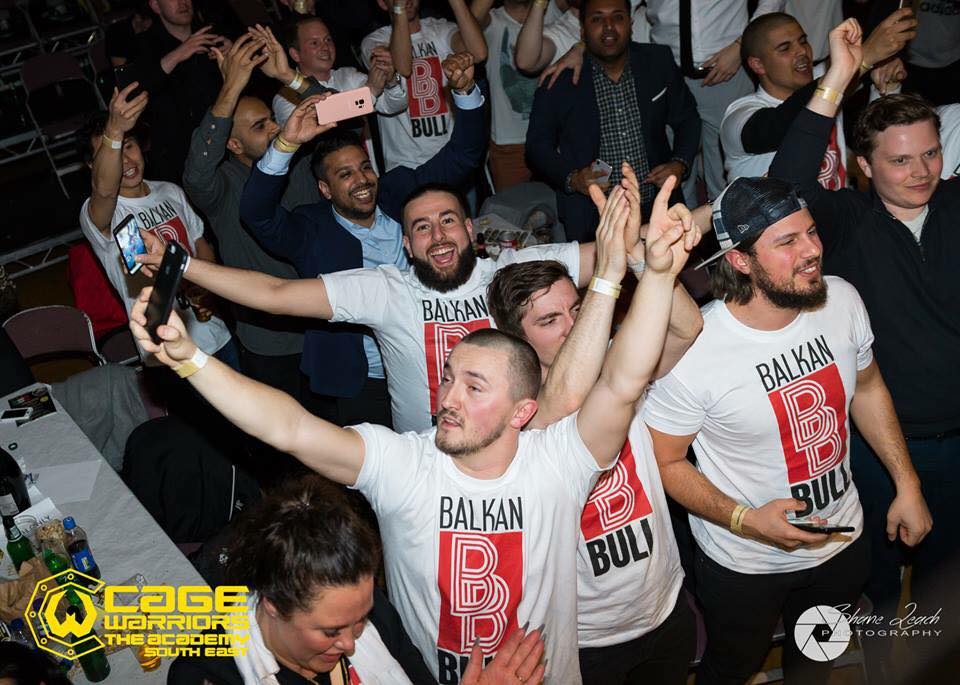 Any shout outs?
Huge shout out to my coaches, Chris Nilsen, Tommy Gursel who handle most of my stand up game. My BJJ coach Maicon Gomes, and Paulinho, who is my main mma coach and BJJ coach. These guys have elevated my game to a new level, and words can describe how i feel about what they have done for me. My teammates, who grind with me day in day out, and who also are amazing human beings. My friends, who a willing to follow my journey wherever it may take me, and the fans people who reach out. I am always surprised when people find me as a source of inspiration to do things in life, and my family, especially my mom who has finally said that it is okay for her, that I am doing what I am doing. Her blessing means a lot to me.