In a time where many Nordic promotions keep to infrequent schedules with an assortment of fighters, it was CAGE that came strong in 2015 with five events all at the House of Culture in Helsinki. With a max of 9 fights on a card, it was a series of action-packed evenings with a consistent cast of Finnish stars that always left you wanting more. Finland based CAGE wins mmaViking.com's 2015 Nordic Promotion of the Year.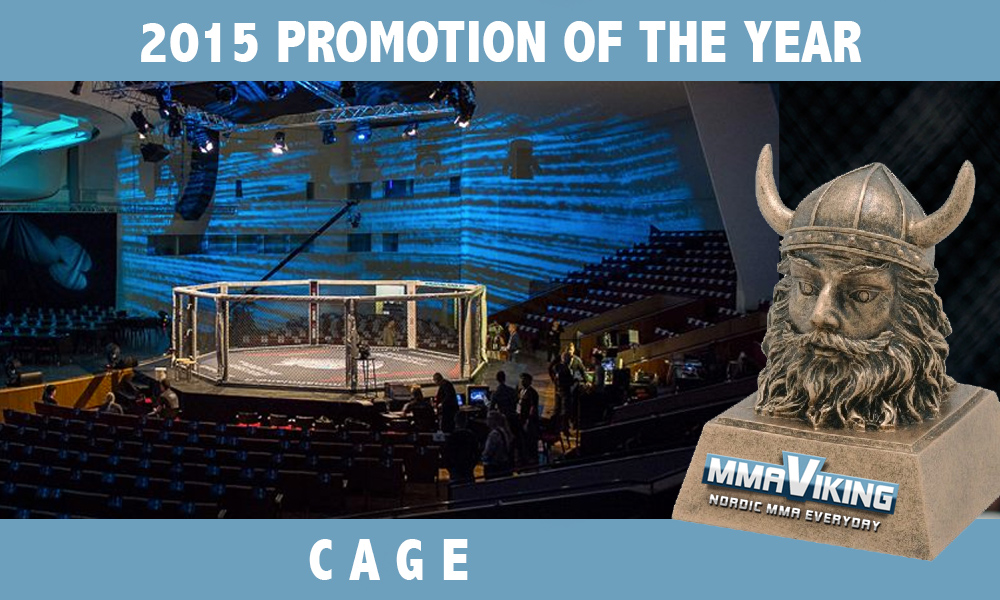 Cage 29 was the first event of the year in February, and none other than UFC veteran Anton Kuivanen took center stage. It was newly signed Kuivanen that showed he had a lot of fire left as he battled to a decision over the always game Sergej Grecicho.  Marcus Vanttinen made his much anticipated heavyweight debut and other friendly faces such as Mikael Nyyssonen, Aleksi Nurminen, Jussi Halonen, Suvi Salmimies, and Saku Heikkola were on display. 7 of the 9 were finishes in front of a packed crowd.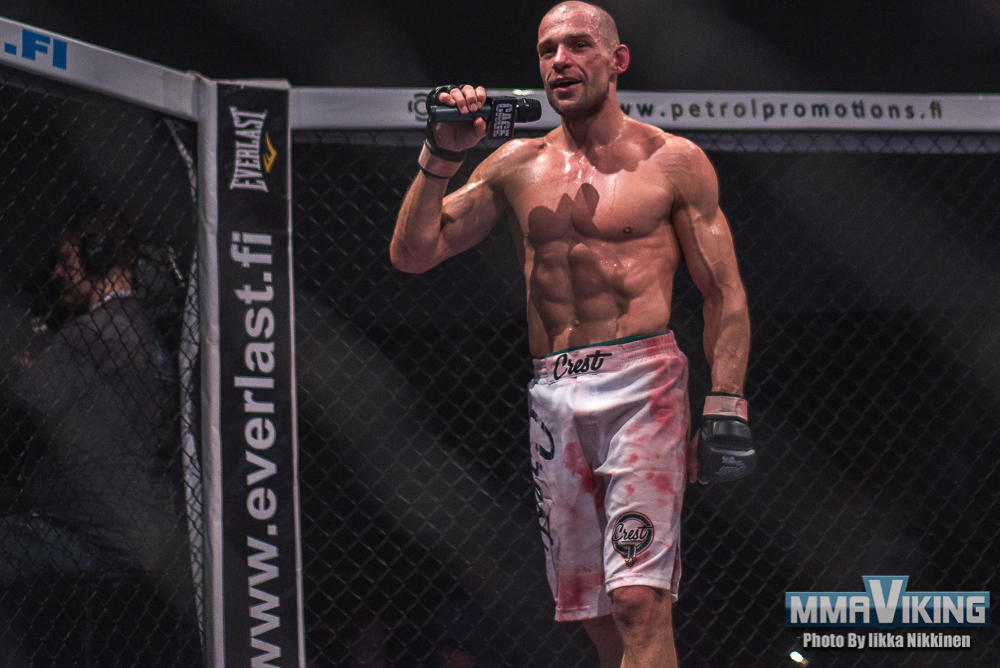 Cage 30 brought back Kuivanen, who decisioned Sean Carter in dominant fashion. However, it was Dane Soren Bak and Aleksi Nurminen that stole this show with the back and forth 15 minute battle.
When Cage informed MMAViking.com that they are going to have three more events before the end of the year, instead of two previously announced events, you knew the promotion was trying to make it a special year. Matchmaker Timo Lampen had been building up two fight cards for the summer, with both Cage 31 and Cage 32 staring completely different fighters, before the year ending Cage 33 card.
Cage 31 already has most of their contracted fighters, including Anton Kuivanen, Rafael Domingos, Aleksi Nurminen, Saku Heikkola, and Suvi Salmimies, but Cage 32 brought interesting matchups such as Joni Salovaara versus Sweden based Rafael Macedo and Kai Puolakka versus Norwegian Emil Weber Meek.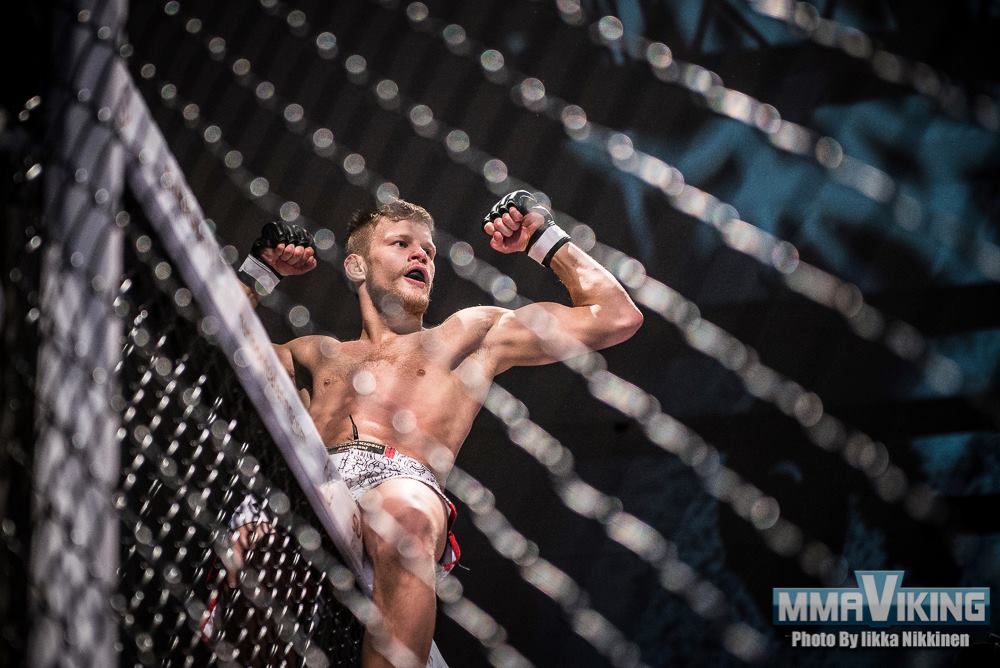 The year ending card added established stars such as Mikael Silander and Janne Elonen-Kulmala, and Kuivanen for his 4th fight of the year with the promotion. All-in-all an amazing run for CAGE, keeping Finnish fighters busy with solid matchups and a platform to consistently show their skills.