I was attending the 2017 IMMAF World Championships as a competitor and I remember Björn Lúkas Haraldsson standing out of the crowd of all the other competitors with his spinning kicks, flashy throws and slick ground game. The now 23 year old out of Mjölnir burst onto the scene when he had a spectacular run in the IMMAF Worlds in Bahrain where he finished all of his opponents in the first round until losing the final to Sweden's Khaled Laallam.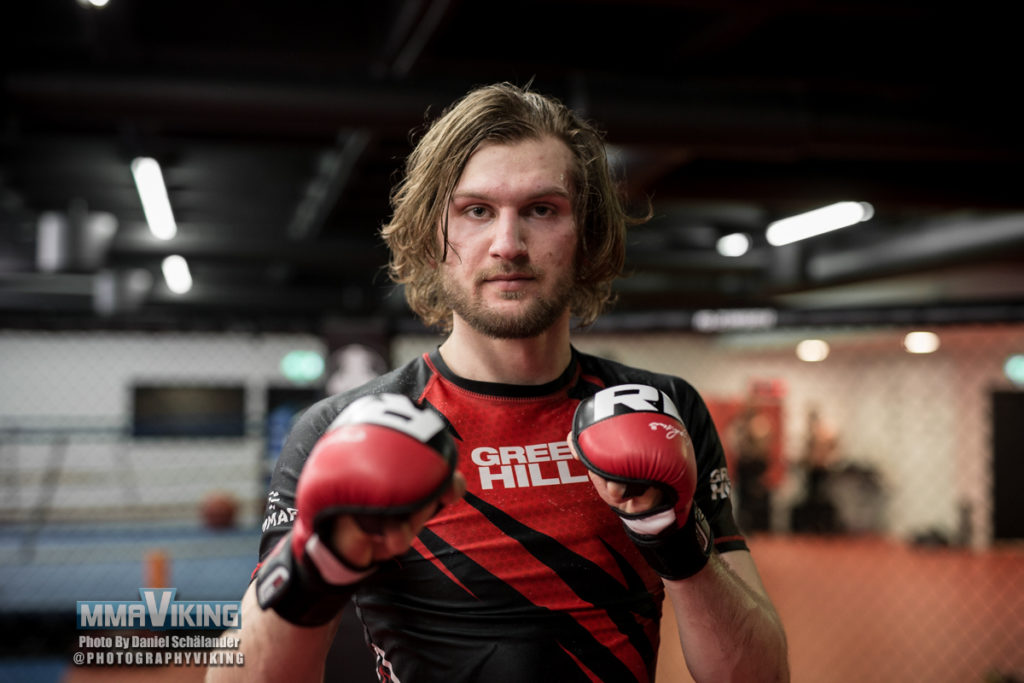 Despite his young age Björn Lúkas has already racked up plenty of martial arts experience before turning his full focus on MMA three years ago.
"I've been wanting to do MMA since I was a little kid. But I wanted to get strong basics before I moved over. Because MMA is a sport of sports, it's everything put together. It's really hard to come straight into MMA. So before I came here I wanted to have all the basics down really good. I'm originally from a small town called Grindavik. I used to to Judo, Taekwondo and Jiu Jitsu and when I got black belt in Judo and Taekwondo three years ago I moved here for the MMA team."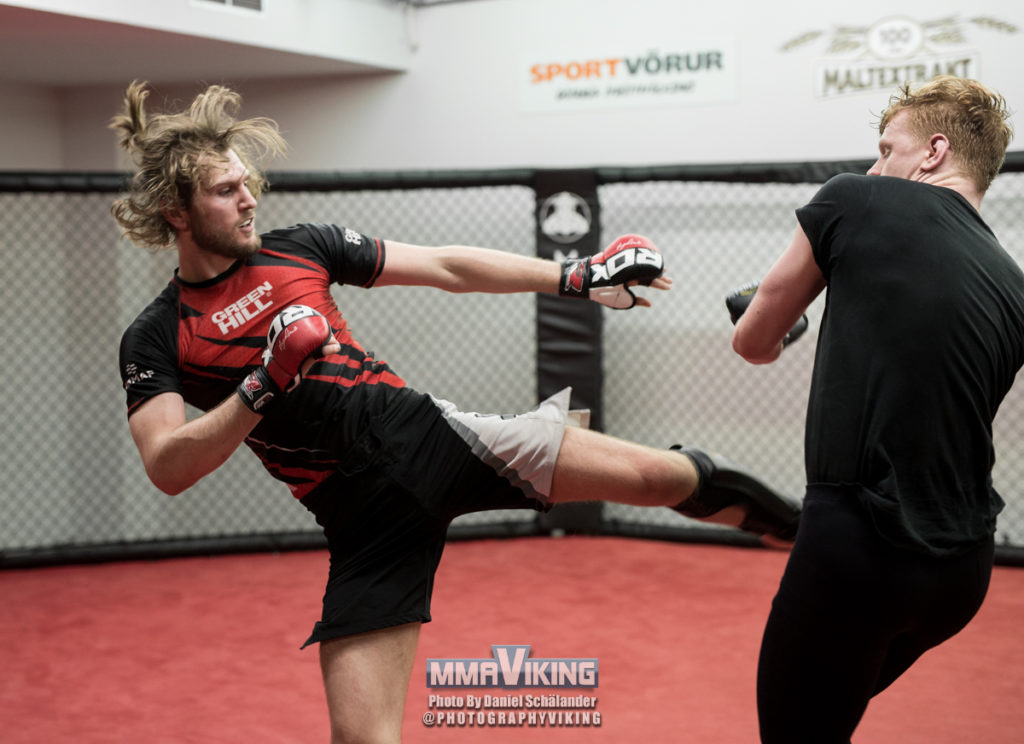 Due to MMA competiton not being sanctioned in Iceland many hungry Icelanders have to look to the UK to find amateur fights to start gathering experience and ever since the IMMAF Europeans in 2015, young up-and-comers from the Iceland nation have tested their abilities against the top amateur fighters in the world.
"We don't have sanctioned MMA fights here so we usually have to travel abroad to get fights. So usually if someone from Iceland is competing in MMA they're already pretty committed. They're either people who have been doing MMA for a long time or have a strong background coming into it. So usually when we go to IMMAF, without having it on the record we already have a lot of experience. We don't just send anybody to the IMMAF tournaments. So we've had good success because we're pretty prepared for it.
I loved competing there. How everything was organized, you would not have guessed it's an amateur event it was so well done. And the best thing is that your guaranteed to get experience from it. Even if you get eliminated in the first round you still get one fight. It's really hard to get fights. Everybody gets injured and pulls out but in IMMAF you're guaranteed to get something. And I also think it's good for the amateur scene to have somewhere you can begin gaining experience. For me I've known since I was a kid that I want to do this professionally. So I went there just to check how good I am and I got to podium and the final. This is as far as you can go before you enter the pro scene."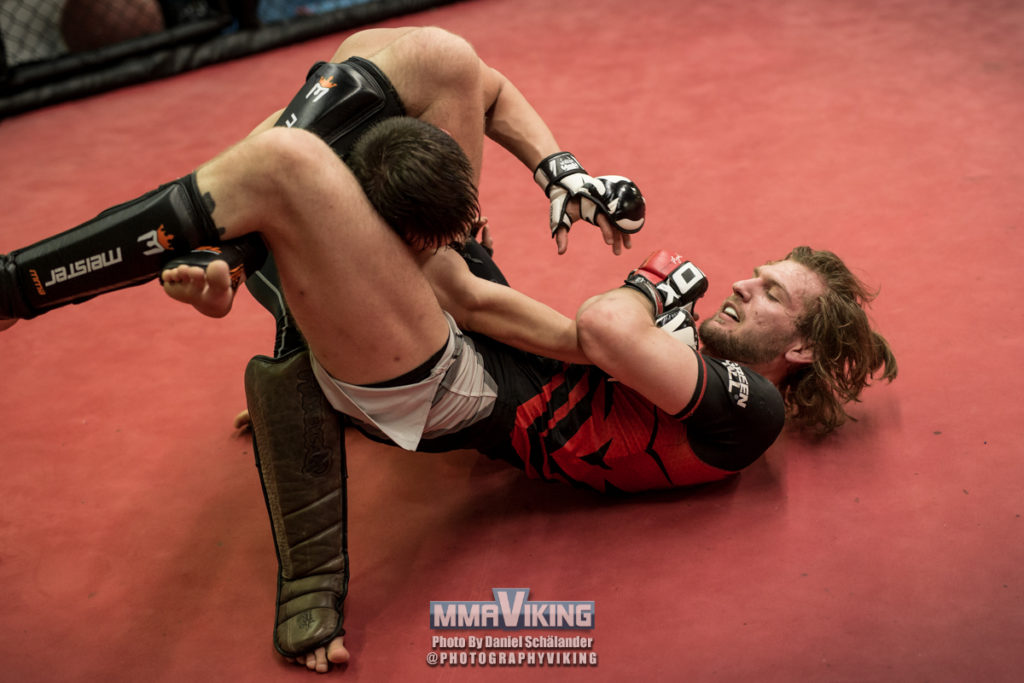 I wanted to hear his thoughts on his unique style and how he's been perfecting it.
"I think it's [unique] because I have such a traditional style coming into this. I have a pretty high level taekwondo background a pretty high level judo background. So I don't have the more traditional base of kickboxing, boxing or wrestling. So I use pretty different weapons."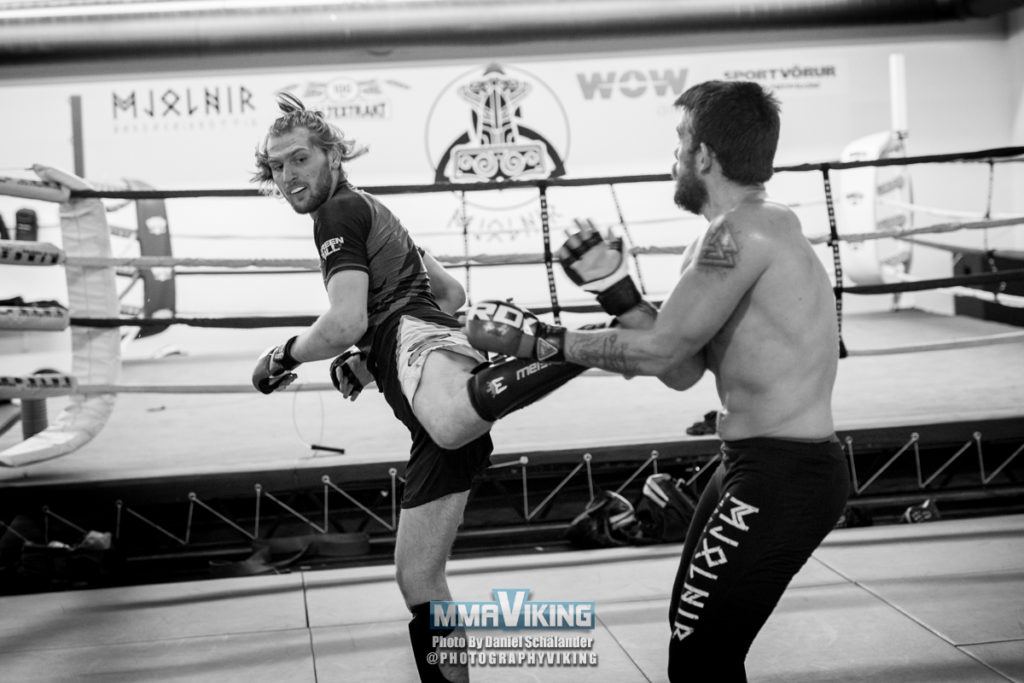 Since Bahrain Björn Lúkas has been looking to make his pro debut but after eight opponents turning declining the fight and despite willingness to take on catch weight bouts or even fights in the next weight class up it has been a challenge to find someone willing to step up against the Mjölnir prospect.
"For one year I've been trying to get a pro fight. For me I haven't seen a point in going back to the IMMAF. I really liked it but I've already accomplished what I wanted in amateur. Okay I could try to go for gold again but for me I don't see the point because this is amateur, I want to start the pro career now because I feel that I'm already on that level."
Before making the leap to pro Björn Lúkas has got one last amateur bout set up in the newly formed Reign MMA Championship in Dubai. The inaugural event will take place on Saturday the 9th of March and will see Team SBGi take on Team MMA Poland.
"At first said no because I still wanted to go pro but I when my coach Luka [Jelcic] told me it was in the Middle East I could not say no to that opportunity to go back. I love traveling around the world and seeing the world is in my opinion the best perk of being on a national team or a joining a team like Mjölnir."
In Dubai the opponent that will be standing across the cage from Haraldsson is Poland's Michal Pezda (3-1 amateur record).
"I have been waiting for an opponent for a long time now and I am ready to compete. Michal is a tough guy, not someone to be pushed over but my coaches and I have a good game plan for this match. In general I like to come up with a game plan case by case to give me the best possible outcome. This is a sport, think about it, in what sport does one not come up with game plans when competing?"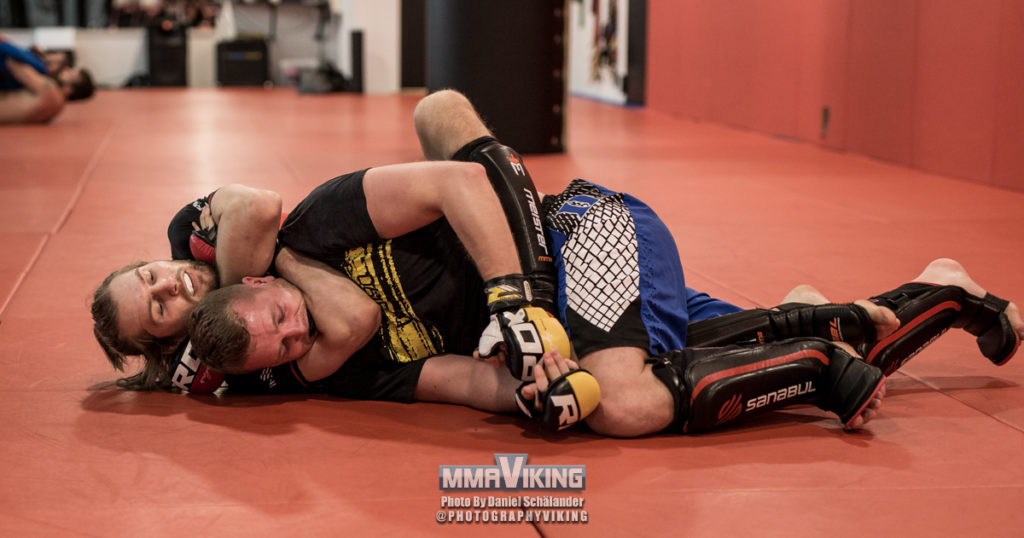 After Reign MMA Championship Björn Lúkas will put his amateur gloves on the shelf and look to end a year long search for an opportunity to step into the pro scene. But as with many of the Icelandic rising prospects, getting fights is always a challenge. I asked Björn Lúkas what he can bring to the table to all of the promotors out there, but for a fighter like him it might be more effective to show rather than tell.
"Just look at my highlight. First of all, the stuff I do is unique, it's fun to watch and it's effective. All my six wins are first round finishes, either knockouts or submissions. So if you book me for a fight you're guaranteed to get a show."