Swede Akira Corassani wanted to be on the Boston card, and he got his wish. Corassani originally targeted rising star Conor McGregor for the UFC on Fox Sports 1 debut card on August 17, but instead the UFC has paired him up with former WEC champion Mike Brown.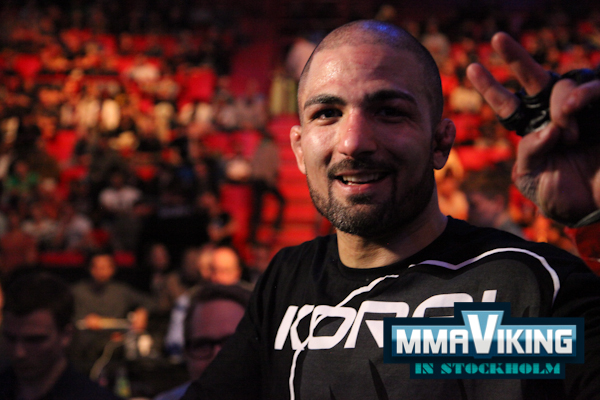 The UFC made the announcement today that the interesting matchup will take place August 17 at TD Garden in Boston. The event will be the UFC's debut on the new cable network "Fox Sports 1" which launches on same day.
After pondering retirement in 2012 and then taking a coaching position with ATT, Mike Brown (26 wins and 8 losses) is ready to get back to action. The American has won two straight bouts, against Daniel Pineda and Nam Phan, and last fought in May of 2012.
Corassani (11 wins 3 losses, 1 NC) has won both of his bouts in the Octagon. First, getting his hand raised against Andy Ogle last September and then in more impressive fashion against Robbie Peralta in April on home turf in Sweden.
Corassani, who originally called out Conor McGregor, is also on the card. The Irish fighter will be facing Corassani's first win in the Octagon Andy Ogle. If both fighters move forward, perhaps the Swede versus Irish showdown will happen in the future.