Join the Akira show this Saturday, September 3rd from 10am – 2pm for a seminar at Frölunda Kampsportcenter / Paragon in Gothenburg. In collaboration with Orcbite, this seminar will feature the first Swedish participant in "The Ultimate Fighter", Hamid "Akira" Corassani. The cost if 200 SEK. For more information and to sign-up contact [email protected].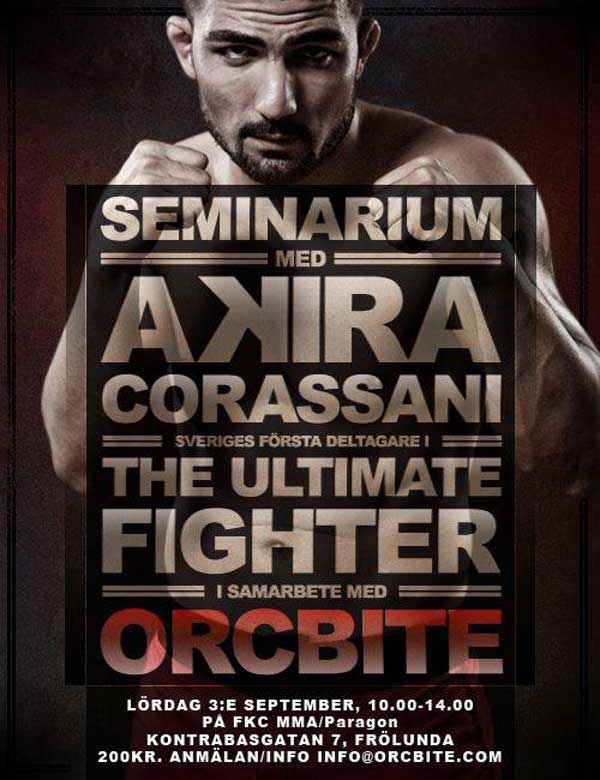 Corassani will also be at Berserk MMA in Stockholm on Sunday, September 4 from 10am – 3pm. The cost is 300 SEK and is limited to 25 participants. Email [email protected] for more information.
Catch the Swede while he makes a pit stop in Sweden before heading back to the US.