Swede and New York resident Akira Corassani will do the honors and start off the Main Card against Dustin Poirier at UFC – TUF Nations Finale in Quebec City, Canada. Wednesday, the 16th of April is the date set for the Renzo Gracie Academy student's bout.  "It was like your friend calling you and saying, 'hey, I got this free cruise.' It was like a present." says Corassani as a guest on the MMA Hour.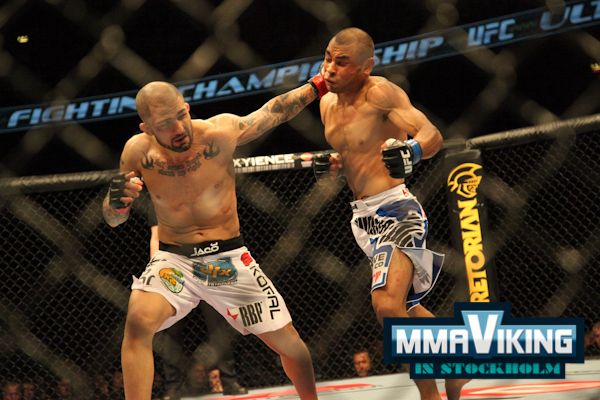 Akira has racked up 3 wins inside the octagon, although the latest bout didnt go as planned, his opponent got disqualified for kneeing the head of a grounded opponent. However, he really stepped up into competition when he accepted the fight against Poirier, who is ranked #6 in the UFC's featherweight division. A great opportunity for the unranked Swede who isnt bothered by being a underdog:
"To be somebody, you got to beat somebody, those other fights were kind of just another fight. When there's an element of danger, when there's more at stake, I perform better, I thrive under those circumstances."
Viewing Info
Early Prelims will start off at 19.15 Icelandic time, 21.15 Sweden, Norway & Denmark time, 22.15 Finland time, which you can view on UFC Fight Pass. Main Card and Akira's fight will start at 22.15 Icelandic time, 00.15 Sweden, Norway & Denmark time, 01:15 Finland time, and can be viewed at CMORE.