Jonas Mågård (11-4, #1 Nordic Bantamweight) is ready to step back in the cage again.  The 28-year-old will fight for the Fightworld Tour Belt against Brazilian Mateus Oliveira (6-2) on August 15 as events in Spain emerge from the corona virus lockdown. "I have not been able to go to Manchester this time because of corona, but both my coaches Carl Prince and Akira Corassani are in close contact with each other about my training and fight camp. So I'm in very good hands." says the "Shark" to MMA Viking.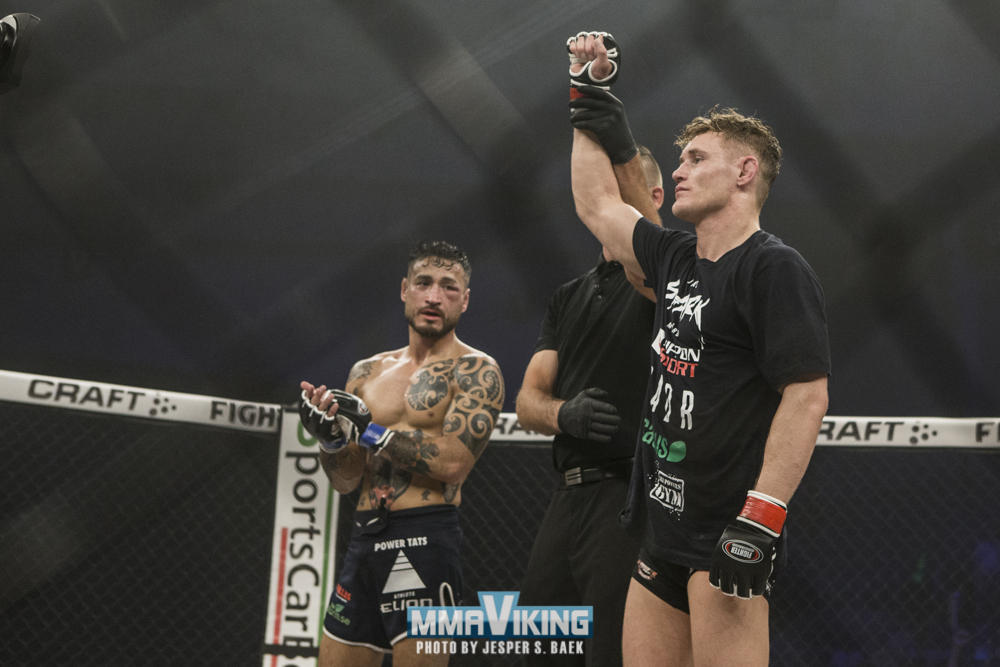 "My camp is going so good, I feel blessed to be a part of such strong teams as Redline and Manchester Top Team." says the Dane that has won his last 10 of 11 bouts, and likely a fight or two away from a bout in a major MMA promotion.
"I can't wait to get back in the cage to showcase my skills and take home the win and the belt."
"It's a weird time with corona and the lockdown, but I was lucky to get a fight in at Cage Warriors right before everything closed down and feel very lucky to get a fight again now that things are getting a bit back to normal again." says Mågård that tries to keep a busy schedule. He beat previously undefeated Liam Gittins by unanimous decision in March at Cage Warriors 112.
"My next fight will be in Marbella Spain against a strong Brazilian fighter. I feel very prepared, I'm in the best shape of my life and super excited about this fight. I could've easily been sitting around waiting for the big call but I like to be active and stay busy." says Jonas. "Madruga" is 25 years old and turned pro in 2017. He lost his last bout, stopping a 4 fight winning streak.