Timo-Juhani Hirvikangas (9 wins, 2 losses, #1 Nordic ranked bantamweight) delivered again by extending his winning streak to four with his TKO at last Saturday's Cage 26.  "It feels great, this has been something I have longed for, and now finally I got the belt and I'm planning on keeping it for a while." says Tipi to MMAViking.com about snatching the belt from the up-and-coming prospect Tymoteusz Swiatek in Turku.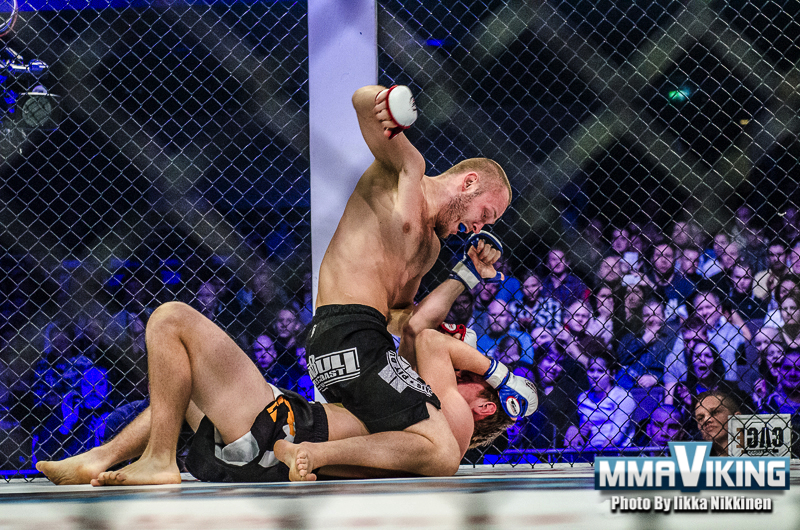 "I'm gonna train with Tom Niinimäki" says the Finnfighters' Gym fighter who will go train with the Blackzillons in Florida.  "I'm only gonna be there for 2 weeks now, If i like the place and everything goes well mabe i'll go after my next fight again for a longer period of time." says the Finn that is now starting to get ready for a quick turnaround bout at Helsinki Fight Night on June 14.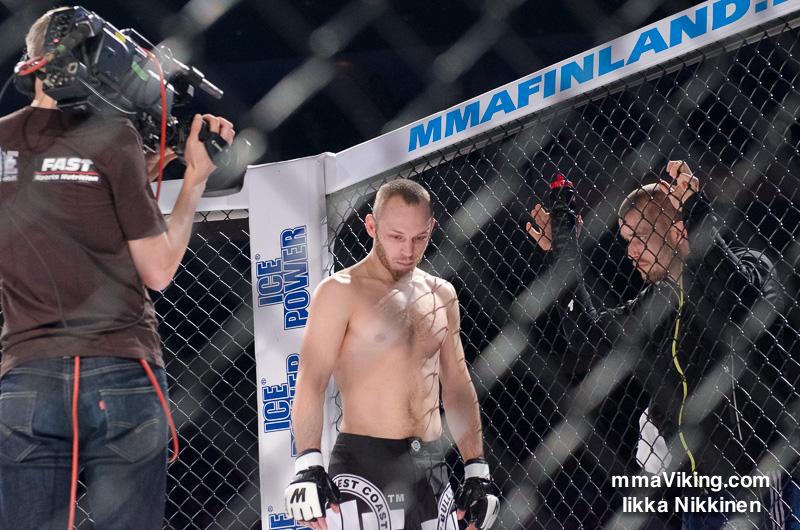 "It has been a big change for me not having Tom around at our gym, so that's why I'm going there now." says the submission specialist that is missing his training partner.  Niinimaki is currently preparing abroad for his matchup with Brazilian Thiago Tavares for his fight that takes place on May 31st in Berlin, Germany.
Hirvikangas, who turns 30 next month says "I want a big name" for his next bout.  "I want something that will get noticed if/and when I win." says the fighter that could be just one or two victories away from signing with the UFC.  A win at Helsinki Fight Night would increase his record to 10 wins and 2 losses overall, and a winner of 8 of 9 bouts.
"Thank you to all my training partners, sponsors, friends, family and biggest thanks to all the fans that comes to watch the fights and makes the atmosphere awesome!" ends the interview, who is still excited after headlining such a big card in his hometown of Turku, Finland.