Timo-Juhani Hirvikangas will face Russian Alisher Ashurov in a boxing ring as "Tipi" will be on the No Excuses Fight Night card.  "I'm boxing because i promised to box in this event ? it was supposed to be 1 month ago but the date got changed, so thats why i have been absent from mma, hopefully i will get a MMA fight before summer." says the FinnFighters Gym fighter to MMA Viking.
"Yeah the opponent changed at the last minute, but I'm glad i got a fight.  I don't know much about the opponent, i know he is a good boxer and changes his stance a lot, that's about it ?."
Jarno Juutinen was at the weigh-ins to capture Hirvikangas make weight ahead of tomorrow's fight. Check out pics here!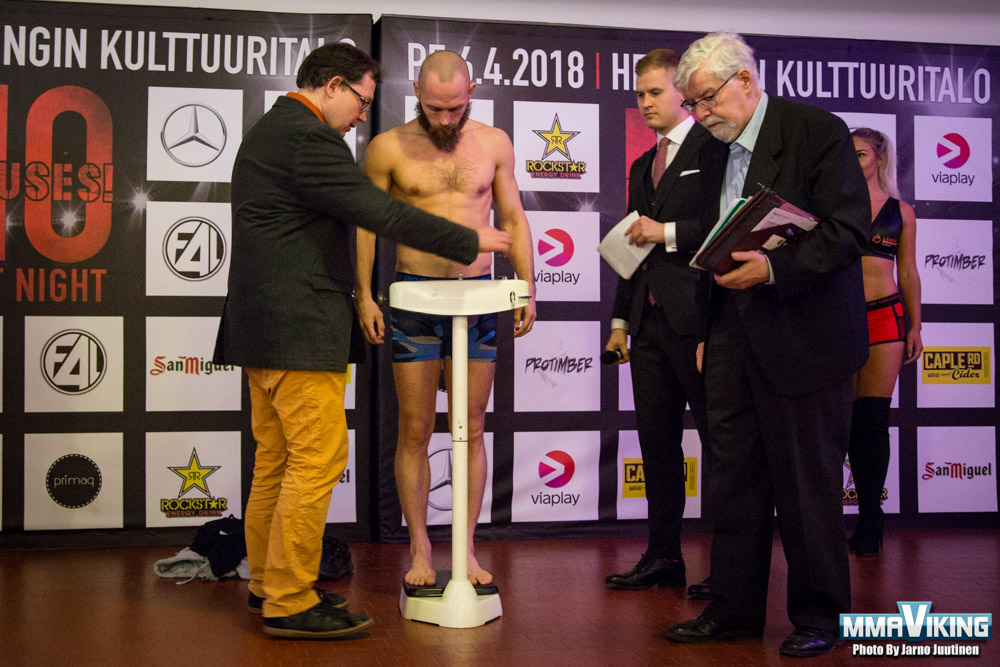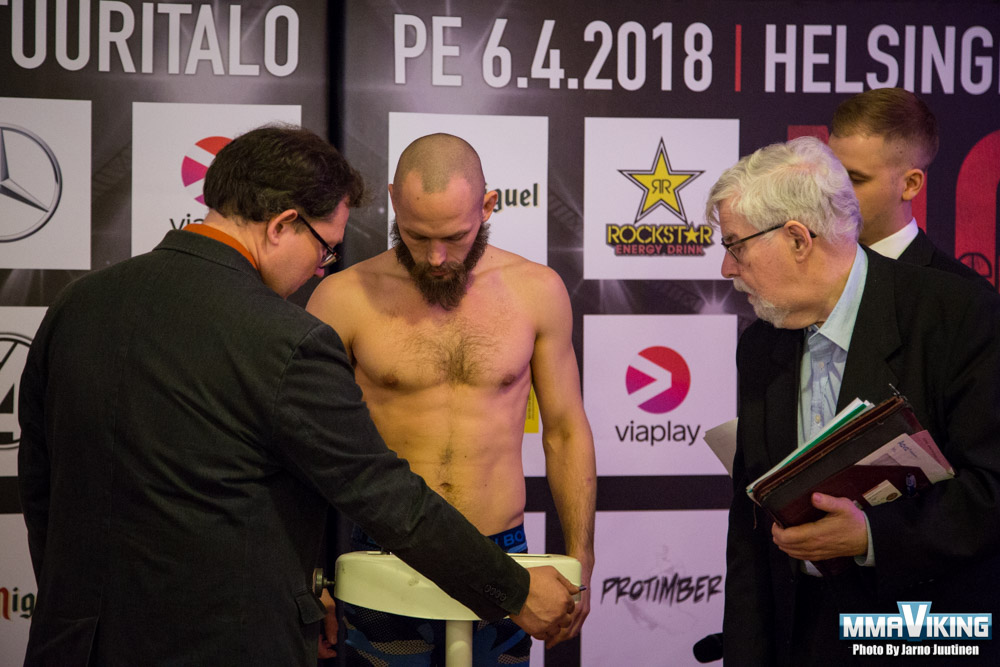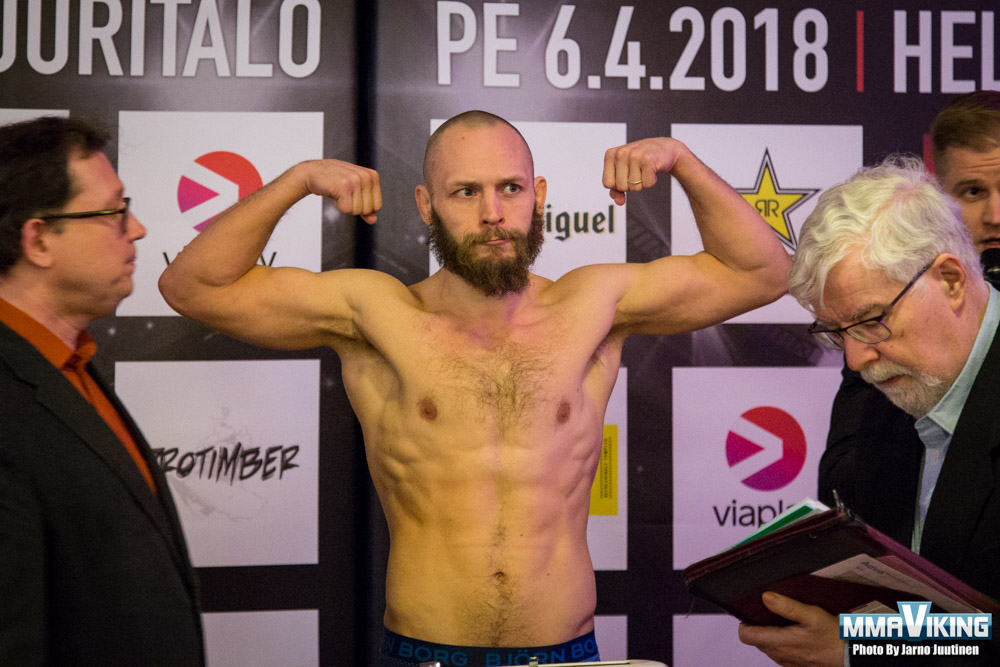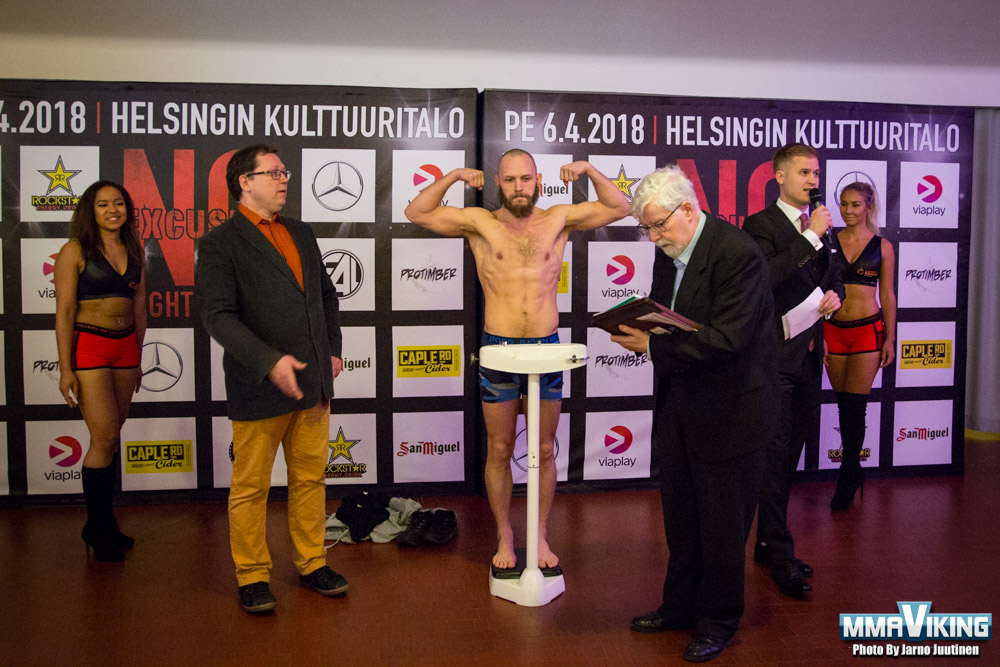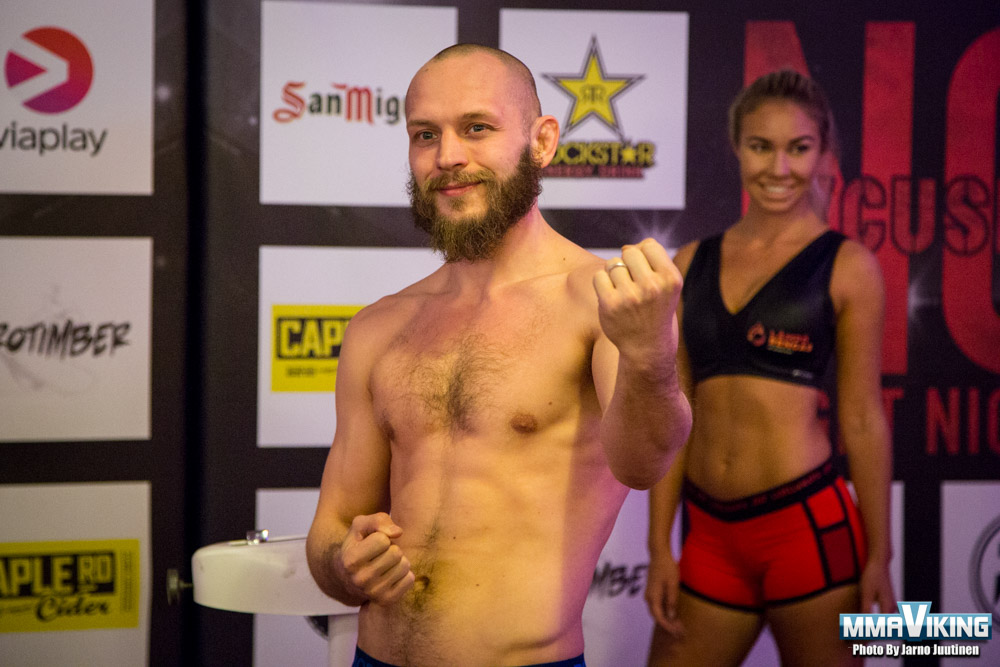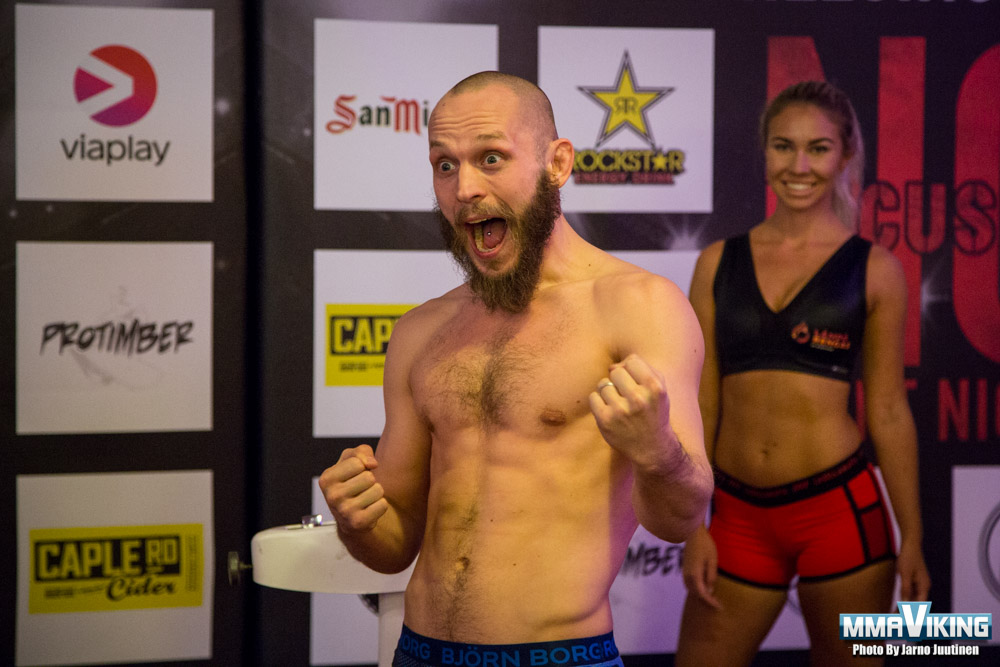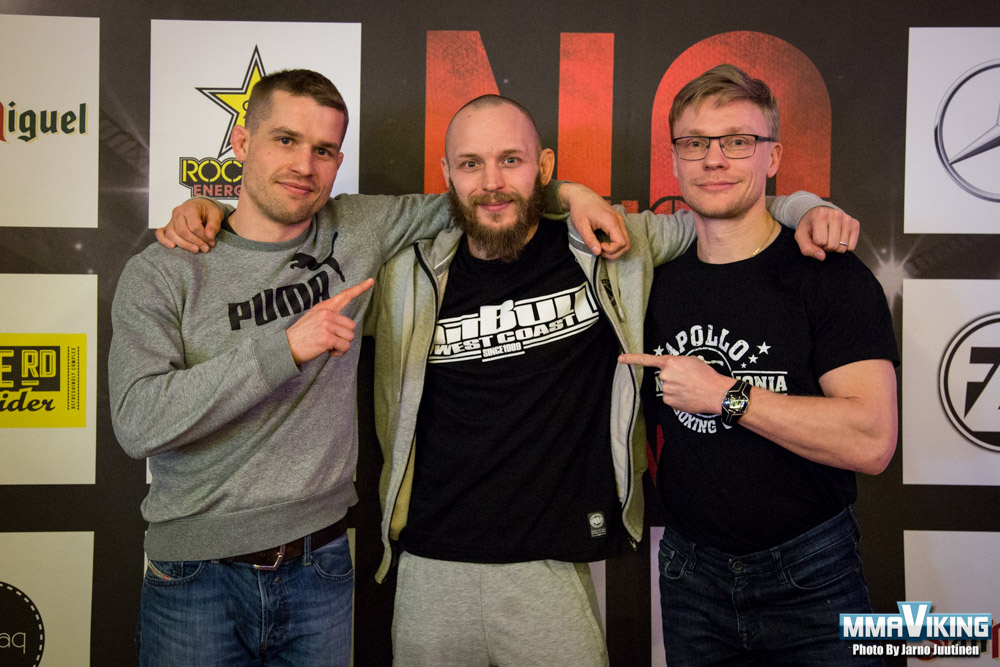 Note : Ryan O'Leary contributed to this article.