Malin Hermansson (1-0) called out fellow country woman Cornelia Holm (1-0). Now that the "Herminator" has the fight on April 28th at Gothenburg's Lisebergshallen, and with current Cage Warriors champ Molly McCann signing to the UFC, Hermansson wants the showdown for the vacant flyweight belt.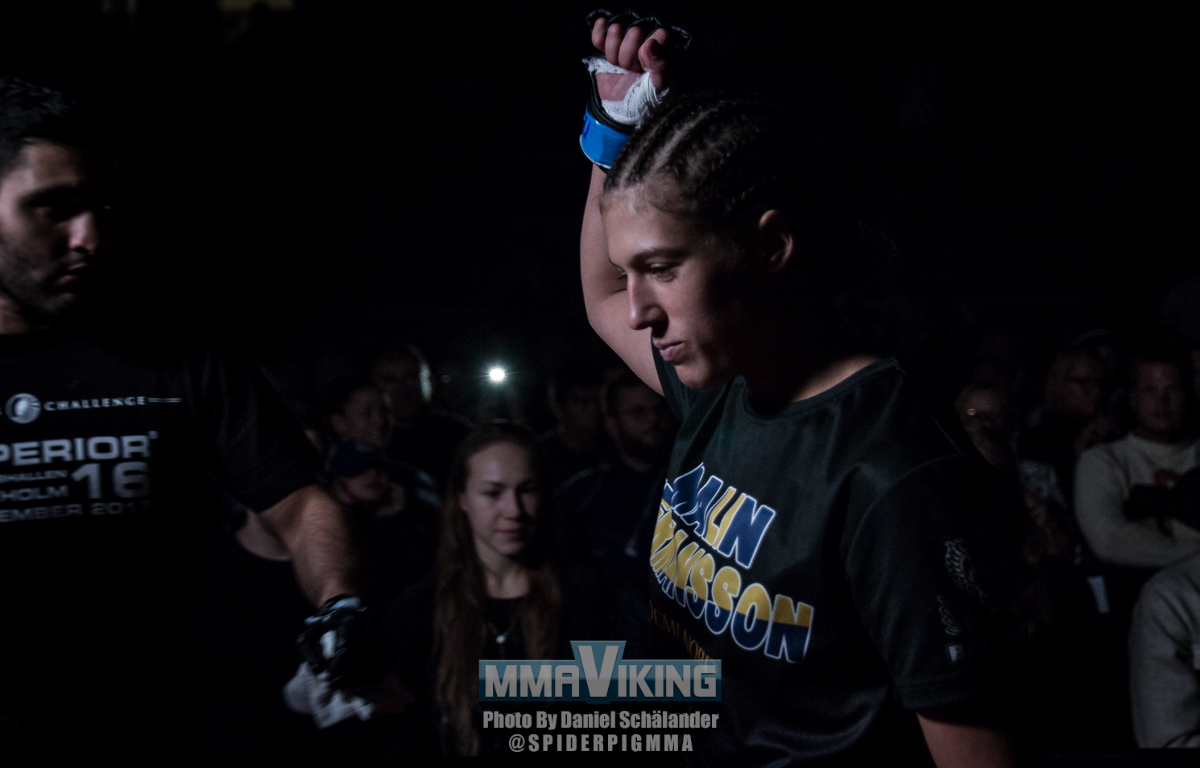 "Molly McCann is going to the UFC before I have a chance to take the belt from her. Surely it makes sense to make me vs Cornelia for something other than just another win on my record…?" says Malin to MMA Viking pushing for a title shot.
Hermansson beat IMMAF world champion Gabriella Ringblom at Superior Challenge 16 in her pro debut.  The confident former boxer out of Örebro is now set on "derailing another hype train" the decorated IMMAF champ Holm in her second pro bout.
"She did what she could to avoid it, until all options had expired. She was in Stockholm on December 2nd, she watched me dismantle her friend, then when I called her out she lamely said 'I don't know who she is?'. She's known who I am since I first transitioned over to MMA. She knows I'm the best 125 pounder in the country and I can't wait to prove that in Gothenburg".
"I still don't think Cornelia wants this fight"
"I've flown out to Bali MMA for my camp. Patrik (Malin's fiancée and Head Coach) and I came here last year and fell in love with the place. I get worldclass training and we can focus purely on the upcoming fight away from everyday life. The guys who runs this place, headcoach Don Carlo Clauss and the Leone brothers are really nice guys and badass coaches/fighters. They add some new tricks to my game, which I can't wait to unleash on the big stage". says Hermansson about getting serious preparations for the much hyped upcoming bout.
"The grind here at Bali MMA and at my homegym Akademi Nord is what's gonna get me to the top. I really think the training regimen of these two gyms together is next level."