Sweden's Anna Astvik beat New Zealand's Hannah Dawson at today's IMMAF World Championships in Bahrain in the finals. Astvik won gold in the 115 lbs weight class.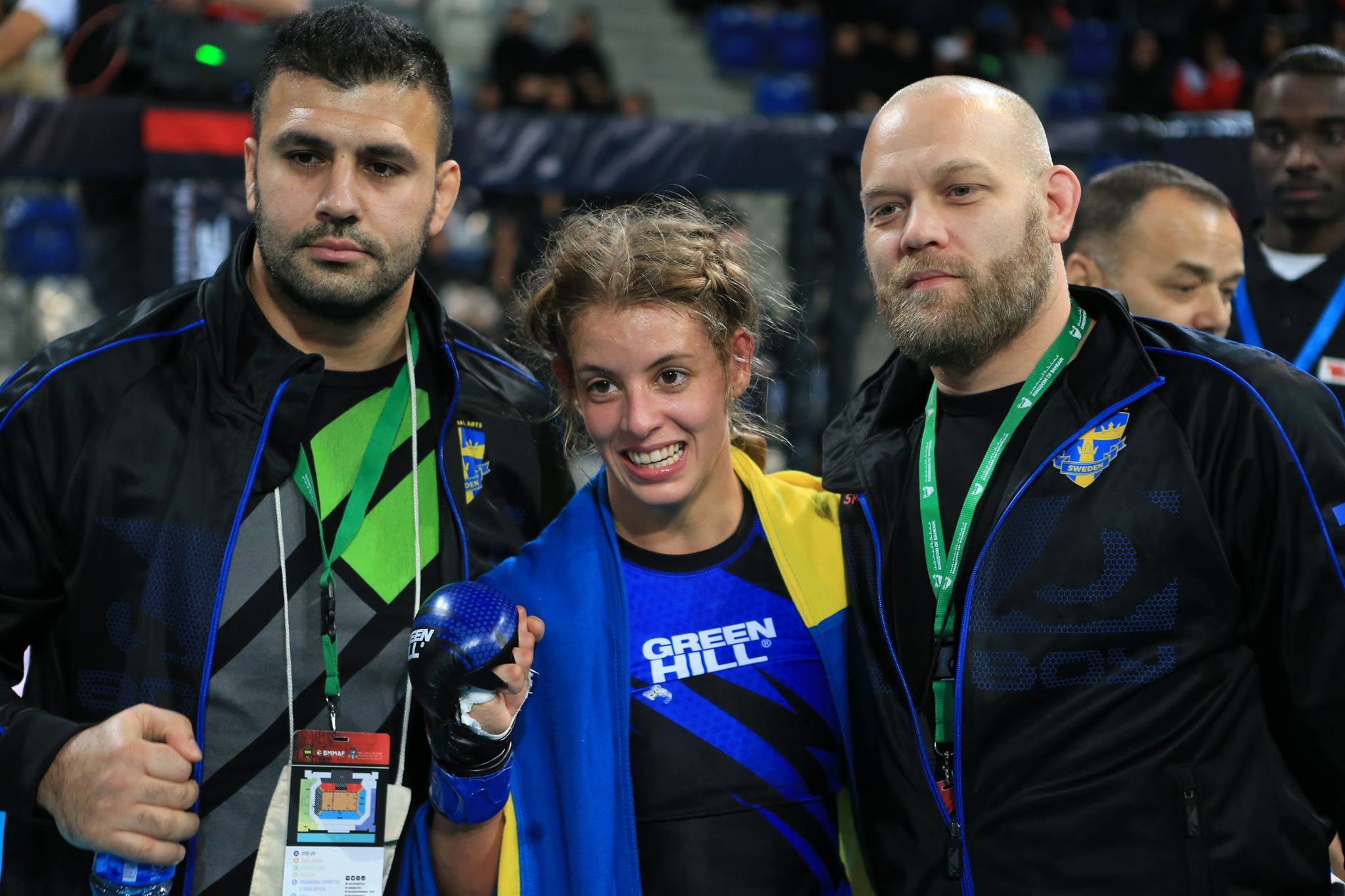 She won two previous bouts by decision on her way to the finals, and in today's last match she outpointed the opposition in the three round bout. Dawson came into the bout undefeated and took her three wins to get into the finals, so the Swede gave her the first loss.
Anna had the advantage in the clinch and got a key take-down in the first round to get the win in Bahrain.