Anna Elmose entered her last bout with all the odds against her, facing a world champion kickboxer in her home country. Now the Dane has dropped 20 lbs and looks to shed the UFC debut loss to Germaine de Randamie as she enters the Octagon in Northern Ireland to face Amanda Bobby Cooper."What does feel different is how well-prepared I am." says Panda to MMAViking just before her bout.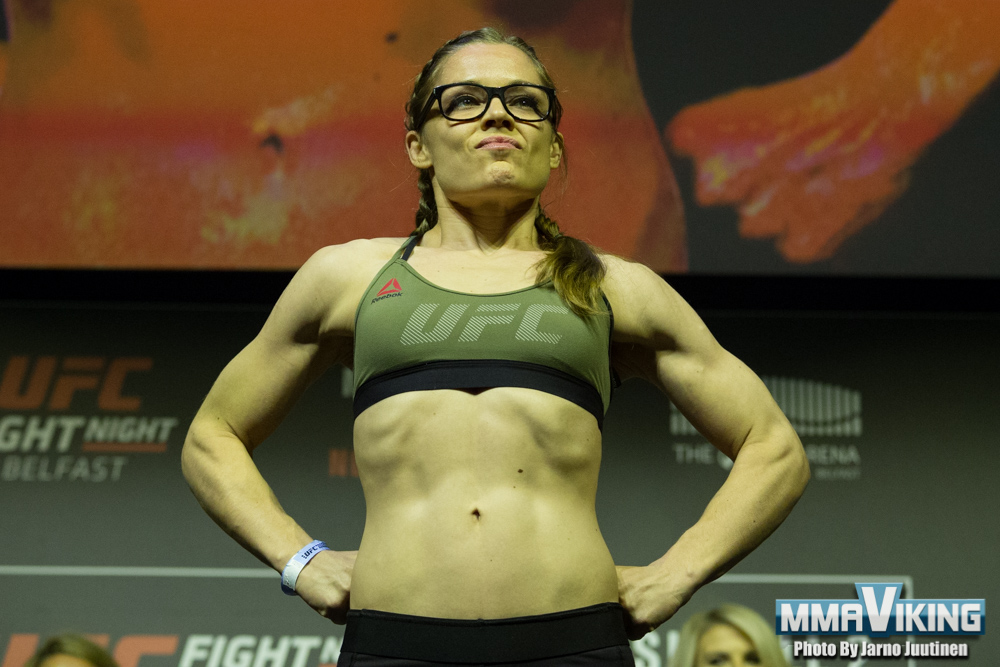 With no 125 lbs woman's division, Elmose is actually dropping two weight classes, and all within just 6 months. "The mental aspect of always being on a calorie deficit diet has been very hard. Physically it has been surprisingly easy. I hit the goal of 60 kilos some 4-5 weeks ago, and then it became much easier due to me being able to eat a bit more. My dietician, Martin Kreutzer, has set up my diet, so I've always felt full of energy during my training sessions. Without him and his vast knowledge about to lose all this fat in such a short period of time, I'm not sure I could've done it. He has overlooked everything and we've adjusted my diet from week to week."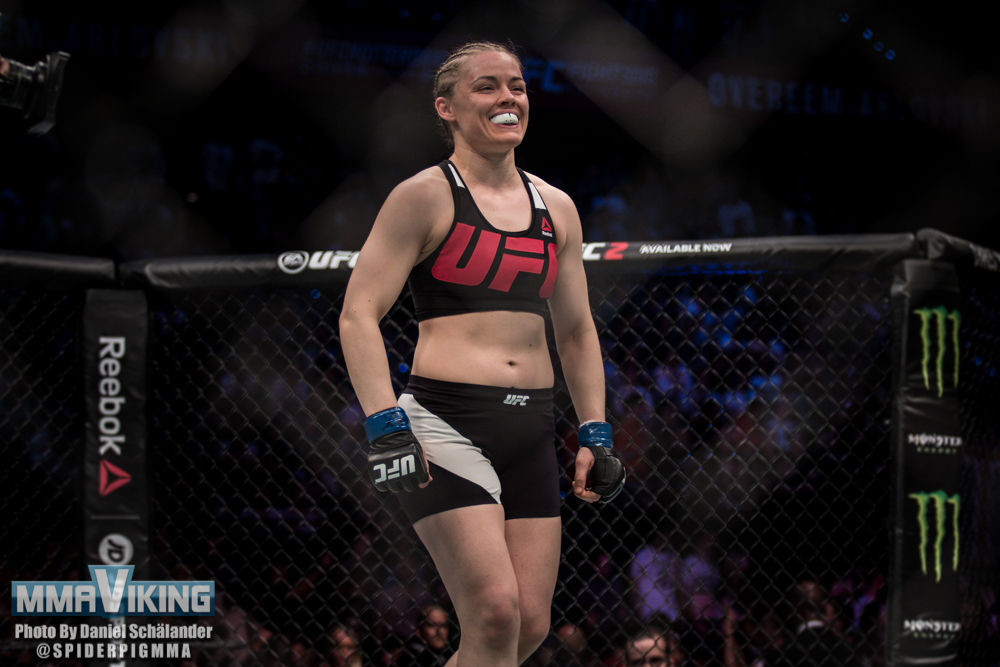 Elmose came into the UFC off of three straight finishes with punches. Her last against Mara Romero Borella made for the perfect showcase of the Rumble Sport fighters unique KO ability.
"Small pandas are the worst. They're more feisty, faster, have way better cardio, are more athletic and they seem to have the same kind of devastating one-punch KO power as the bigger, slower and fatter pandas."
Cooper has only one official UFC bout to her record, where she lost by submission in July to Tatiana Suarez.  But, she does come in with the experience of being on TUF with two wins and a part of Invicta.
"I just look forward to showcasing myself at this weight. I honestly feel like a completely different fighter. She seems like a very strong and well-rounded fighter, and I hope for a tough test."