UFC veteran Anton Kuivanen (21-8) will face off with England's Sean Carter (10-1) at CAGE 30's main event on May 16th at the Helsinki Culture House. The promotion announced the matchup today. "The fight will be a lot of fun since his style seems to have none of running away or clinging to a leg, but instead eagerly stepping into striking range where all the action happens!" says Kuivanen, who is coming off a recent win at CAGE 29 over Sergej Grecicho.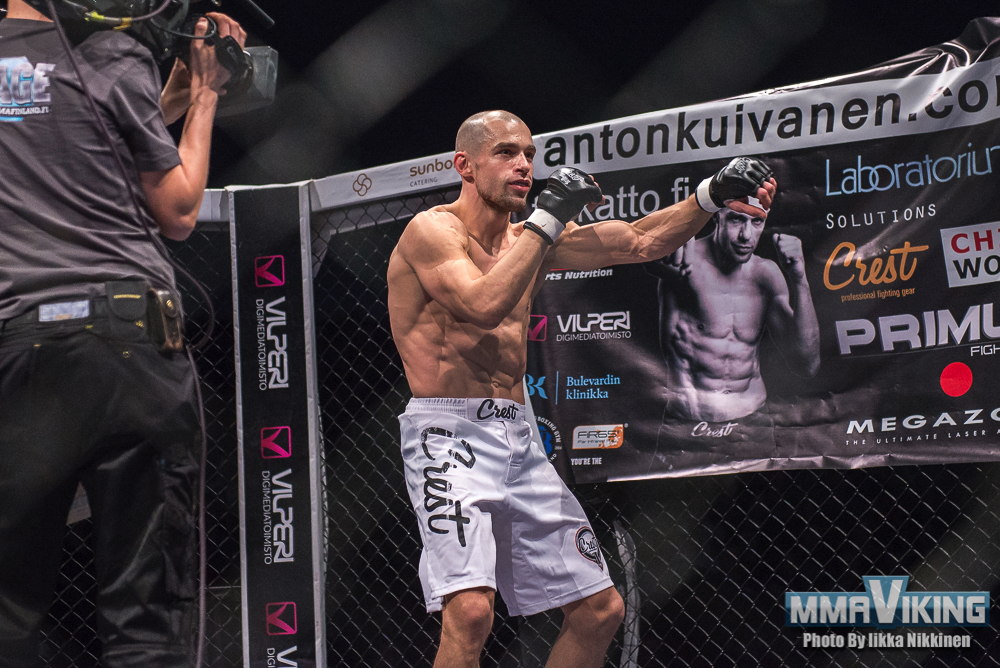 Carter comes into the bout with a three fight winning streak, with all the wins coming in Cage Warriors. He also started his pro career with 7 wins. He comes out of BKK fighters in England.
"I'm gonna dominate the fight in every area. Carter is a respectable challenge, but I'm positive that I can finnish the fight either by KO or submission" – Kuivanen
Five other fighters that were on the CAGE 29 card are also set to fight on the card. See the updated fight card below.
CAGE 30 FIGHT CARD
Here is the fight card as announced so far.
Anton Kuivanen (21-8-0) Primus Fight Team vs. Sean Carter (10-1-0) England -70,3 kg
Mikael Nyyssönen (7-1-0) MMA Team 300 vs. TBA -70,3 kg
Aleksi Nurminen (4-1-0) RNC Sport Club vs. TBA -70,3 kg
Mikko Ahmala (4-3-0) HardKnocks Helsinki vs. TBA -77,1 kg
Suvi Salmimies (3-0-1) Team East Front vs. TBA -56,7 kg
Saku Heikkola (4-5-0, 1 No Contest) Valkeakosken Heracles vs. TBA -93 kg