Saturday night in London was a treat for Nordic MMA fans.  There were four Scandinavian fighters on a card, which is the most outside of a UFC in Sweden event, and each of them delivered in their own way.  Interesting enough, the O2 Arena felt like a home crowd for Icelandic and Sweden fans that made their voices heard with their synchronized chants and celebrations.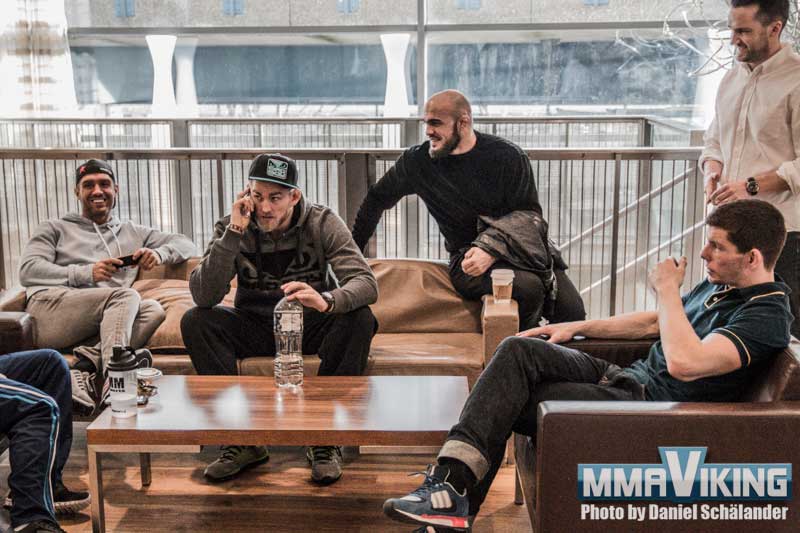 Before MMA fans start looking forward to the next UFC card and leave London in the past, here are 9 awesome things that stick out from the recent event. Enjoy!
1. Gunnar Nelson Unleashes the Calm
While "calm" is the go to term to describe the Icelandic welterweight, Nelson showed he has gone beyond slick submissions and grappling in his offense. It was a nice stiff left hand that knocked down Russian Omari Akhmedov in round one. Showing he can damage from the top, Nelson showed his offensive prowess from full mount with punches and huge elbows forcing Akhmedov to scramble and further into the Gunni trap. Nelson now has three wins with no defeats in the Octagon. Fans can't wait to see more, and all signs are pointing to Gunni on the July 19th card in Dublin, Ireland.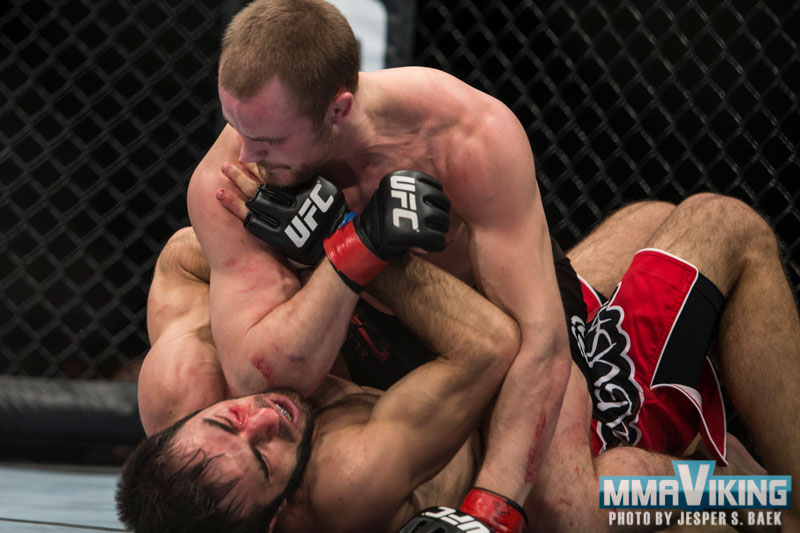 2. Alexander Gustafsson Bringing the Hype
The media demands on headliner Alexander Gustafsson are growing and growing with each card, and Gustafsson is learning to use the opportunities to his advantage. The typically reserved Swede has come out of his shell, and now commands the mic with confidence. "Are you ready guys. Let's do it" guys yells Gustafsson to the crowd at weigh-ins at the O2 Arena to get the crowd pumped for the upcoming fights.
3. Andreas Michael Perfect Approach in Respecting Manuwa
Alexander Gustafsson could have had a poor performance over Jimi Manuwa by overlooking the Londoner ahead of a potential huge rematch with Jon Jones. The camp around him and The Mauler kept the eye on the prize and respected his opponent, smartly looking for take-downs and having solid camp of training partner to fully prepare for the bout. "It's going to be a tough fight because he's (Manuwa) not coming for a payday, he is coming in for the win. Anyone that is coming in to win has a punchers chance, and we need to respect that." Hear more from Coach Andreas Michael weeks before the bout regarding the approach as he talks about the respect of the opponent and also the prediction that Gustafsson will finish Manuwa.
4. Ilir Latifi's New 'Latifi Choke'
After coming off the couch to headline the UFC in Sweden last April, it was time for Ilir Latifi to shine after making preparations to step into the Octagon. In one of the few fights in UFC history where no significant punches were landed, it was the Sledgehammer that used an intelligent gameplan and his wrestling ability to manhandle the Frenchman Cyrille Diabate. The first round finish let Latifi to declare that it was the "best day of my life" in the post fight interview. Can't wait to see more full fight camps from Latifi and more "Latifi Chokes".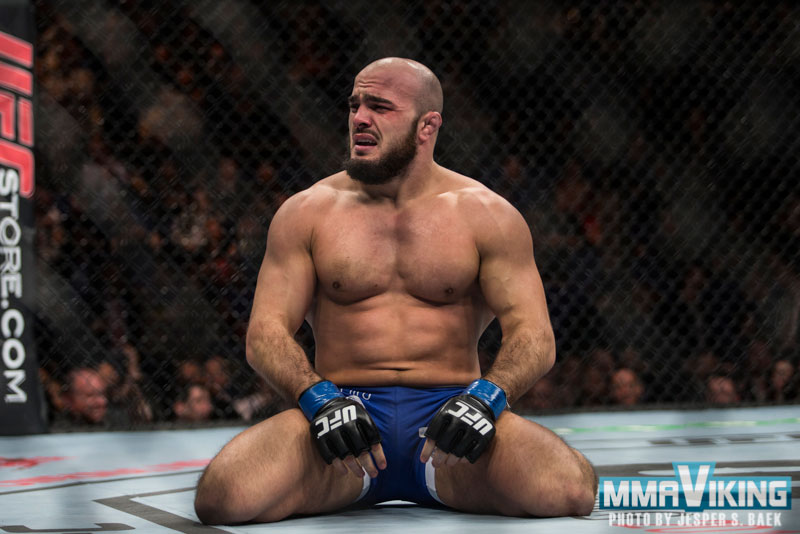 5. Mats Nilsson 'Goes for It'
Sometimes, 100% isn't enough. Mats Nilsson told MMAViking.com that he was going to "go for it", and he did against a larger and longer fighter in Luke Barnatt. A grapple only strategy against the London fighter would have been a poor gameplan for the Swede, that needed to go with a strike-first battle to establish respect and unpredictability in this tough matchup.
Nilsson shocked the locals with fantastic head movement and huge bombs with both hands to put the lanky Barnatt on his heals. The grappling champion made the most of his UFC debut by showing true character and facing the challenge of striking against a striker, and won exchanges for four minutes before a few jabs and a head-kick turned things around. Rumors are that Nilsson may drop a weight, and if this is the case, we will see welterweights knocked down from the new arsenal from the Rumble Sports trained fighter.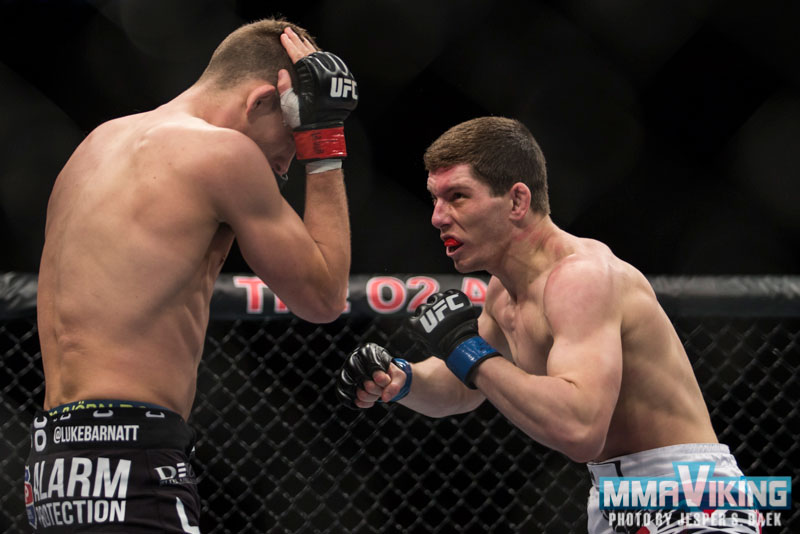 6. The Media Frenzy
In 2011, I traveled to Philadelphia to watch Alexander Gustafsson fight Matt Hamill. For some reason, I expected a bunch of Swedish fans and media to be by my side. What I found was a few of Gustafsson's family members, a team from Swedish website Kimura.se, and Akira Corassi who was living in the US. Well, times have changed. Kimura.se (working with TV4 Sport), Fightplay.tv, MMAnytt.se, Tidningarnas Telegrambyrå, Katla Studios, Fightsport.fi, mmafrettir.is, www.visir.is, Expressen, and Afton Bladet were represented (and probably more) from the Nordics. The fights were shown live on mainstream channels in Sweden and Iceland. It's amazing how far the sport has come in terms of mainstream coverage in just a few years. Awesome, indeed.
7. Money, Money, Money
There really isn't that much money in MMA for fighters, except a select few at the very top. Gunnar Nelson and Alexander Gustafsson however lined their pockets with cash for their performances of the night. Gustafsson won both Fight of the Night and Performance of the Night for $100k, while Nelson took home $50k for his first round guillotine for another Performance of the night. $150k in extra money for their fighters should help offset all the travel costs for their large group of families and friends.
8. Fans from Iceland and Sweden Fill the O2
There may have been as many as 1,000 Nordic fans of the 14,000 full crowd.  "Slå han på käften" was the loudest cheer during the Swedish bouts.  You couldn't walk more than 100 feet near the 02 arena without seeing a Mjölnir shirt or sweatshirt.  Several planes full of fans landed from Iceland and Sweden to support Gunnar Nelson, Alexander Gustafsson, Ilir Latifi, and Mats Nilsson helping their local fighter get the much needed support to feel like they were at home.  Cheers to the fans that traveled to root for their own countrymen.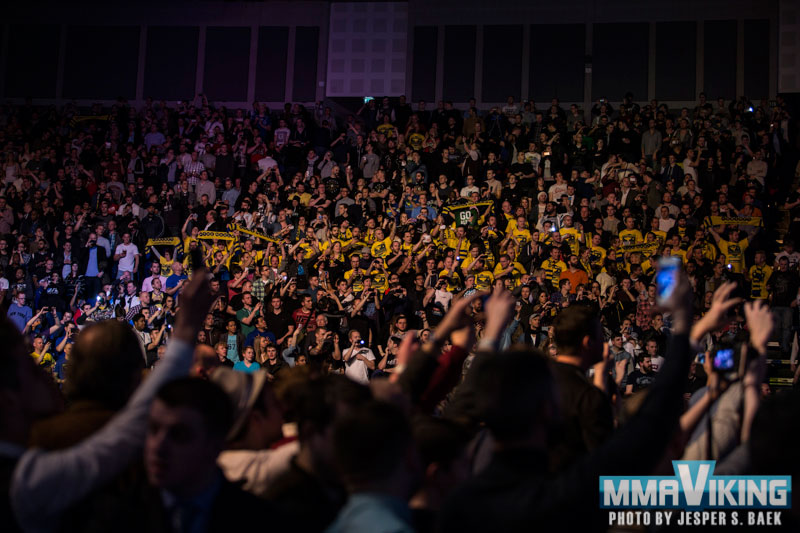 9. Alexander Gustafsson : The King of Light Heavyweights
For anyone doubting the potential of Alexander Gustafsson, the questions can be put to rest. Gustafsson went back to his finishing way by dispatching a game Jimi Manuwa in London. A clean knee, a swarming upercut, and then two hammer fists to put Manuwa away shows that Gustafsson is here to stay. The title shot promo package just got another highlight, and the "super fight" for 2014 is just waiting for an April win by Jon Jones. Again, the Swede will be one punch away from being the first Nordic UFC champion.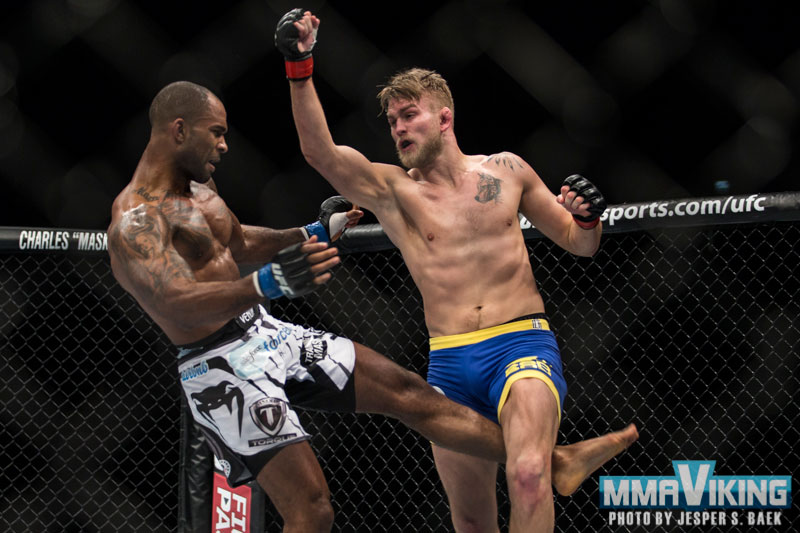 If you have more, share them below. Look forward to doing this all again soon!