Superior Challenge will return to Malmö on May 16th and it is bringing many familiar Superior stars. The Swedish organization this morning made it official that several fighters from previous events will be on the Superior Challenge 12 card, including UFC vet David Bielkheden, SC Light Heavyweight Champ Joachim Christensen, Allstars' Michel Ersoy, and local stars Martin Akhtar and Lina Akhtar-Lansberg.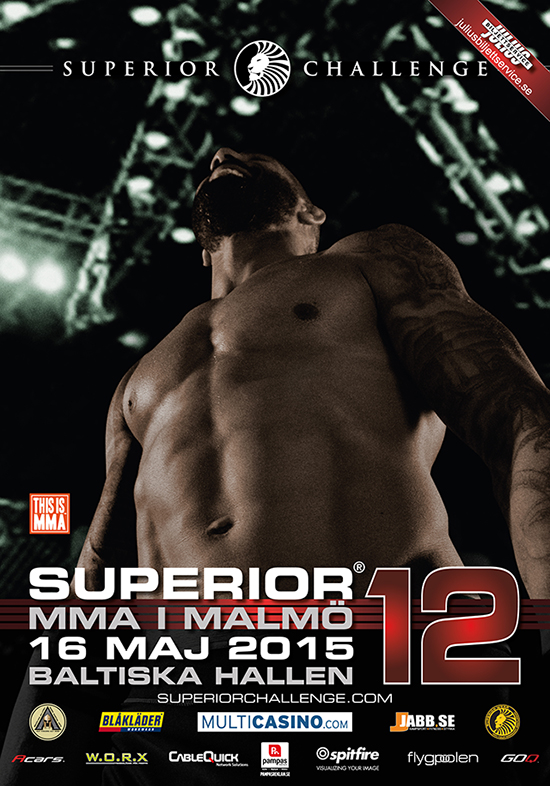 The leading Swedish promotion debuted in the southern Sweden location back at SC 8. For this event, they will move to a smaller venue in Baltiska hallen.
The organization's last event took place outside of Stockholm in Sodertalje, and that card featured such popular names as Joachim Hansen, David Bielkheden, Max Nunes, Fernando Gonzalez, Simon Skold, Abbe Joof, Diego Gonzalez, and Besam Yousef.
"Superior Challenge was very well received last by the Malmo audience which according to me is Sweden's top MMA audience. Therefore, both I, our entire team and our fighters look forward to once again invite the city to enjoy an MMA experience they'll never forget." – Superior Challenge CEO, Babak Aghavali
No opponents for the fighters have been officially announced.