Sweden's David Bielkheden (25-12) is back at Superior Challenge 18 going down in Stockholm on December 1st.  It will be the fourth title defense for Allstars Training Center fighter and an opportunity to win nine straight bouts.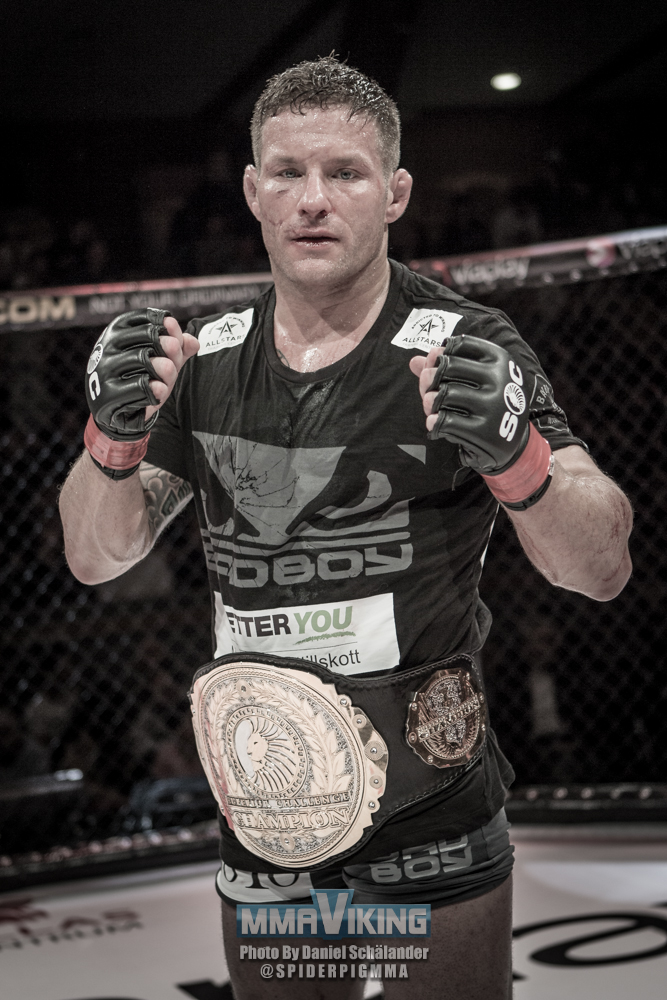 The UFC and Pride veteran will face Marcin Bandel (18-5-1).  "Bomba" is also a UFC veteran.  He is out of Poland and on a two fight winning streak.  Marcin once had an amazing 12 first round submission victories in a row.  In 2014 he was called up to the UFC where he lost both of his bouts.
"Hold on to your hat, I'm just saying. Two of Europe's premier MMA grapplers who make up the belt, and I think this could be the Superior Challenge's best grappling match ever. The match is hugely loaded with a lot of prestige because none of the will will be submitted. A title match with a high level of entertainment." says Babak Ashti, founder of Superior Group International.
The 39-year-old "Buster" has not lost since a controversial decision back in 2012 at Superior Challenge 8 versus another UFC veteran Marcus Davis.  In his last outing the welterweight beat Anton Radman by first round stoppage at SC 16.