Cage has built its 19th show mainly on an army of undefeated prospects and highly regarded up-n-comers like Timo-Juhani Hirvikangas, Musa Amagov, Tommi Marttinen and Greger Forsell. It is safe to assume that we will see some of the fighters on this card fighting in the global promotions in the future. In the main event Timo-Juhani "Tipi" Hirvikangas will battle Frenchman Olivier "Wide Eyed" Pastor for the promotion's bantamweight belt.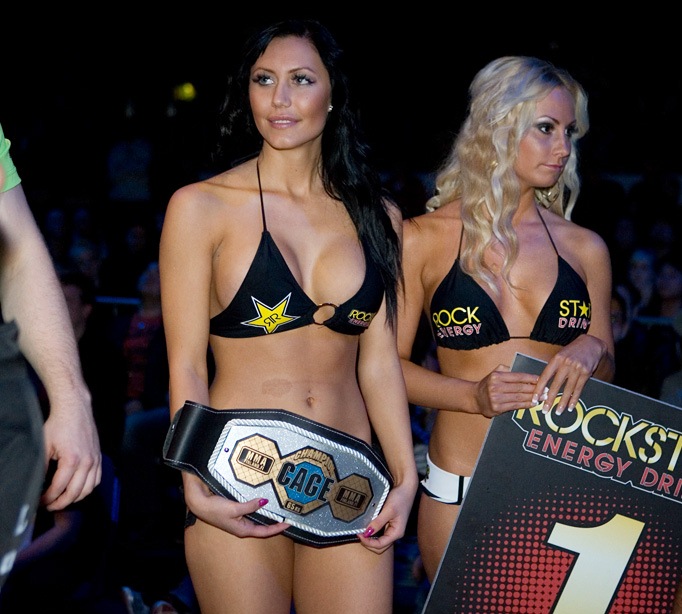 MMA Viking chatted earlier with Cage matchmaker Olli Hartikainen who shared his opinions about the card and MMA in Finland:
"Finnish MMA scene is going through a change right now but it is a positive one. Cage promotion has served as a launch pad for Finnish stars like UFC lightweight Anton Kuivanen. These guys are now fighting abroad but we have a new generation of fighters coming up and now it's their time to step into the spotlight.  Overall I see that the main card fighters are ready to take the spots that guys like Kuivanen left open for them. Undercard has an exceptional amount of talent and potential on it. I think it is awesome to see this next generation get better all the time and climb up the ladders. MMA in Finland has taken big steps forward lately and I believe that level of competition we got is pretty damn hard now days. " comments the matchmaker.
Cage Featherweight Title Fight: Timo-Juhani Hirvikangas (5-1-0) vs Olivier Pastor (16-11): 
Grappling wizard Hirvikangas meets his biggest challenge yet when he fights experienced Frenchman Pastor for the Cage featherweight belt.
FinnFighter's Gym's Tipi Hirvikangas is one of the best grapplers in the European bantamweight division. The three time ADCC European champ is a killer on the ground with super slick leg locks. Hirvikangas, who is the main training partner of top Euro featherweight Tom "Stoneface" Niinimäki, has spent the summer honing his striking skills. Hirvikangas moves light on the feet and relies on accurate striking instead of power punching. The Finn has recently been a regular visitor at various gyms around the Southern Finland and also had top level fighters like Joni Salovaara and Mikael Silander visiting him for sparring at the FFG. Hirvikangas is currently ranked 3rd in bantamweight on the MMA Viking Nordic rankings.
Timo Juhani Hirvikangas vs Miika Kauppinen at Cage 18

Oliver Pastor brings a dangerous combination of gameness, physical strength, allround skills and vast experience to the cage. Over the years the battle tested Pastor has fought around the Europe and in different weight classes ranging from lightweight to bantamweight. The Frenchman has solid allround skills in all areas of the game and a good physique especially for bantamweight. Pastor is no stranger to Finland either. He has fought in Finland three times before, losing the first two but winning the last one over wrestling powerhouse Jerry Kvarnström (10-2) at Cage 17. In his latest bout Pastor scrapped with Spaniard David Aranda, who holds the Cage bantamweight belt, for five long rounds. In the end the judges saw Aranda as the winner on the score cards.
Olivier Pastor vs Dino Gambatesa at Cage Warriors

LW: Musa Amagov (4-0-0) vs Ott Tõnissaar (6-1-0), Estonia: 
Rough diamond Musa Amagov faces a step up in competition in talented grappler Ott Tonissaar.
Musa Amagov, who is widely considered as one of the brightest prospects in Europe, will put his undefeated record to test against the dangerous Estonian Ott Tonissaar. This is a great test for Amagov who is known for his explosive and brutal striking on the feet. Amagov has finished all of his four pro fights with three of finishes coming in under two minutes. There is a massive amount of hype behind Amagov and most of it is definitely justified as the Helsinki based Chechen is a bundle of athletic talent, fighting skills and killer instinct in the cage.
Musa Amagov Highlight

Ott Tonissaar excels in the grappling department of the MMA game. The Estonian is an aggressive grappler who has never gone full rounds on his career. Tonissaar has finished five of his six wins by submissions. Tonissaar has fought couple of times before in Finland. In his first fight on Finnish soil he scored a TKO win over Anssi Riitinen at Diva Fight Night in 2008 and in 2011 he submitted Jimmy Immonen with a rear naked choke in the first round at LFN 6. Tonissaar is a experienced BJJ competitor but he has also quality wrestling in his arsenal. The best aspect of his grappling and takedown game is that it is diverse. He doesn't just shoot singles and doubles but has slick trip takedowns and throws from the clinch too.
Ott Tonissaar vs Jimmy Immonen at Lappeenranta Fight Night 6

WW: Kai Puolakka (7-3-0) vs Johan Vänttinen (7-2-0): 
Two high level welterweights meet in a all Finn bout where the winner will advance to a title fight.
GB Gym's Kai Puolakka is a rising welterweight who has gone 4-1 in his last five fights. Puolakka's recent four fight win streak came to end in his last fight when Swedish up-n-comer and now TUF applicant Nico Musoke choked the Finn out with a guillotine choke in the third round at the Cage 18 in March. Before that Puolakka pulled off a beautiful flying triangle submission against experienced France's Gary Gono at the Cage 17. Long limbed Puolakka is a rangy allrounder who's strongest point these days might be his striking. Puolakka is a hard nosed fighter with natural gameness and willingness to scrap.
Kai Puolakka vs Tadas Aleksonis at Apollo Fight Club

Johan Vänttinen has steadily improved since his last defeat in May of 2011. Since then the Porvoo Fight Factory protege has kept a busy schedule and racked up six consecutive wins with three of them coming in 2012. Vänttinen's latest fight was just couple of weeks ago at the Fight Festival 32 where the Finn showed his strong wrestling against Vincent Del Guerra (17-8) of France. In the first round Vänttinen slammed the Frenchman to the floor from double underhooks. The impact made Del Guerra's shoulder pop and Vänttinen got a TKO win when Del Guerra couldn't continue. Like his opponent also Vänttinen is a rock solid allrounder with many strengths and few weaknesses.
Johan Vänttinen vs Lauri Tonteri at Cage 16

FW: Greger Forsell (4-0-1) vs Tommi Marttinen (5-0-0):
Someone's zero got to go in a clash between to highly skilled and undefeated grapplers.
Forsell is a BJJ black belt who has won European Championships in both gi and no-gi.  He hasn't fought since October of 2011 when he defeated Elias Kunnas by points in a exciting grappling fest. Forsell likes push his opponents against the cage wall where he attacks relentlessly with takedown attempts until he gets one. On the ground Forsell's positional control is excellent and escaping from the bottom has been a hard task for his opponents.
Greger Forsell vs Ramunas Paliunis at Battle of Porvoo

Tommi Marttinen doesn't have the resume to match Forsell's achievements in grappling competitions but he has proved to be an excellent submission artist in his MMA fights. He has finished all of his five pro fights with submissions and all of them impressively in the first round. Marttinen is a real triangle wizard: his last four wins have all come via triangle choke. In early September at the Royal Arena 2 the young Finn scored another dominant win  when he submitted Danish striker Rhassan Muhared in just couple of minutes of the first round. It will be interesting to see how Marttinen's  dynamic ground game matches with Forsell's control heavy style on the ground.
Tommi Marttinen vs Rhassan Muhared at Royal Arena 2

FW: Marcio Cesar (16-7-0) vs Juan Barrantes (9-6-0), Costa Rica: 
South American grapplers face off on the Finnish soil.
Finnzillian Marcio "Gracinha" Cesar looks to bounce back after being steamrolled by highly regarded American Jim Alers at the Cage Warriors Fight Night 7. Alers tagged the BJJ black belt with powerful shots on the feet and finished  the job on the ground with a brabo choke in the second round. Cesar took the fight on short notice so after a full camp it's reasonable to expect a better performance from him at the Cage 19. Before the defeat Cesar scored two dominant first round victories in 2012. At Arctic Fight 4 Cesar finished LithuanianVictor Tomasevic on the ground with a knee to the body and at the Ring Side Fight Night 4 he submitted Latvian Aleksejs Povulans with a kimura lock. Cesar nowdays trains under famed boxing coach Pekka Mäki in Espoo so it might be that we'll see a new and improved Cesar on the feet in this fight.
Marcio Cesar vs Viktor Tomasevic at Arctic Fight 4

Juan "Juanito" Barrantes is a Costa rican by birth but fights out of New York, USA. Barrantes trains with the Renzo Gracie Fight Team around the New York area. He holds a brown belt in BJJ from Ryan Gracie. Barrantes has competed with mixed success since he started fighting professionally in 2005. His record lacks big wins but most of his losses come against stiff competition like UFC fighter Antonio Carvalho, StrikeForce vet James Edson Berto and former DREAM featherweight kingpin Bibiano Fernandes. In his latest fight in november of 2011 Barrantes won a split decision over Poland's Maciej Gorski. Barrantes is pretty much a clear cut grappler who only uses his striking to set up takedowns.
Juan Barrantes vs Fabian Cortez at HCF Destiny

Preliminary Fights:
LHW: Antti Kästämä (2-0-0) vs Frederic Levfevre (7-7-0), France
Antti Kästämä is an aggressive and physically strong up-n-comer who hasn't spent much time in the cage. Combined duration of his two pro fights is under two minutes. Now he faces a step up in competition when he takes on a much more experienced Frederic Levfevre of France. This will be the Frenchman's second fight in Finland. In 2011 he lost to Juha Saarinen by TKO at the Cage Challengers 2.
WW: Juho Valamaa (2-1-0) vs Abdelghani Idrissi (3-1), France
Finnfighter's Gym Juho Valamaa has been a highly regarded up-n-comer for a while. After a successful amateur career Valamaa has transitioned well to pro fighting. He suffered a shoulder injury earlier this year but it's all healed up now and Valamaa has been in full training mode for quite some time. Valamaa is grappling oriented fighter who relies mostly on strong basics: slick takedowns from the clinch and excellent control on the ground. Valamaa's opponent Idrissi has also won his last two fights by submissions so this fight could play out to be a real grappling fest.
FW: Aleksi Kainulainen (1-1-0) vs Jere Varila (0-0)
This is a classic grappler versus striker match up where Aleksi Kainulainen will play the part of the grappler. FinnFighter's Gym's Kainulainen is at his best when the fight hits the ground. Jere Varila on the other hand prefers to fight on the feet. His striking skills earned him the Finnish amateur MMA championships in May of 2012.
BW: Tuomas Grönvall ( 0-0-1 )  vs Adel Bendjelloul (0-0)  France
GB Gym's Tuomas Grönvall meets French Adel Bendjelloul who makes his pro debut. Grönvall's latest fight ended to a draw at the Botnia Punishment 12 even though Grönvall dominated most of the fight with superior grappling. The quickly developing bantamweight brings non-stop grappling pressure to the cage.
MMA Viking will cover the event live at the Energia Arena on the 3rd of November so check back for live play-by-play of the fights, post-fight interviews and event report.