Tom Niinimäki is featured at the next "UFC Ready Viking".  As the first UFC Ready Viking, Gunnar Nelson, was signed a week after being featured, we now look to Finland to highlight another top prospect in "Stoneface".  Niinimäki is ranked as MMA Viking's #1 Featherweight, and currently holds a 18 win and 5 loss record. Niinimäki is currently riding an amazing nine fight win streak.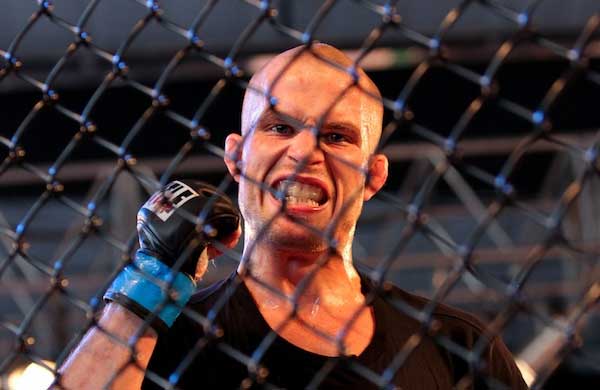 Background
Despite still being a young man at 29 years of age, Finland's Tom "Stoneface" Niinimäki is already a true veteran of MMA and other combat sports. The Turku based featherweight has been competing in professional fights for over a decade with first bouts taking place when he had just turned eighteen (Note: some of his early fights are missing from Sherdog etc).
Besides MMA, or more precisely No Holds Barred (NHB), the teenager fought in kickboxing achieving the national championship in the sport. Lately Niinimäki has competed successfully also in grappling arts, winning the FILA European Championships in combat grappling (close to MMA) in 2010 and no-gi grappling in 2011.
Niinimäki's MMA career can be split to two parts: before the break and after the break. After quickly racking up wins in the Euro circuit Niinimäki got a chance to fight in Japan in 2005. The Finn was instantly thrown to the wolves as he was matched up with Japanese star Hatsu Hioki in his first fight in Shooto. Hioki submitted Niinimäki in three minutes and made it clear that he wasn't ready yet for that level of competition. Soon after this Niinimäki decided to take a three year break from professional fighting and focused on developing new skills and eliminating weaknesses.
Stoneface 2.0
In 2010 it was time to unleash Stoneface 2.0. Reborn Niinimäki dropped down to featherweight and impressive results followed. In 2010 the Finn fought five times finishing three of the opponents by submission. Among those five fighters were highly regarded up-n-comers Ben Boekee (13-1) and Dave Hill (10-3) as well as the top Euro ranked Lithuanian submission machine Sergej Grecicho (13-5). After these quality wins things slowed down due to inefficient management, fights getting cancelled and also because it seemed that no one in Europe wanted to fight the Finnish beast.
In 2011 Niinimäki fought just once at the Cage 16 event where he effortlessly knocked out Frenchman Johnny Frachey (15-9) who came to the fight riding a five fight win streak. In 2012 Authentic Sports Management, one of the biggest MMA management companies in the world, took over Niinimäki's business with a plan to take the Finn to the big league. In the spring of 2012 Niinimäki had two training camps at the Imperial Gym (aka Blackzillians). Second camp ended to his US debut at Titan FC event in Fort Riley, Kansas. At the Titan FC 23 show Niinimäki showed that the training at Imperial had paid off as he destroyed Ultimate Fighter veteran Brian Pearman with crushing knees and elbow strikes before finishing Pearman with a rear naked choke in the second round. In his latest fight at the Cage 20 the Finn submitted last minute replacement Vladimir Karasiov of Russia with a guillotine choke in the first round.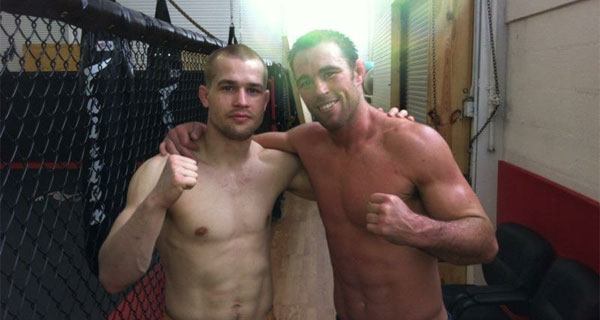 At 175 cm tall and weighting well over 70 kilos Niinimäki is good sized featherweight. During the last couple years the Finn has focused a lot on getting his physical attributes to the required level. In his recent fights this work has paid off as Niinimäki has had a strength advantage over all of his opponents. As a fighter Niinimäki's best strength is his versatility and genuine allroundness. Niinimäki's both striking and grappling are technically very sound.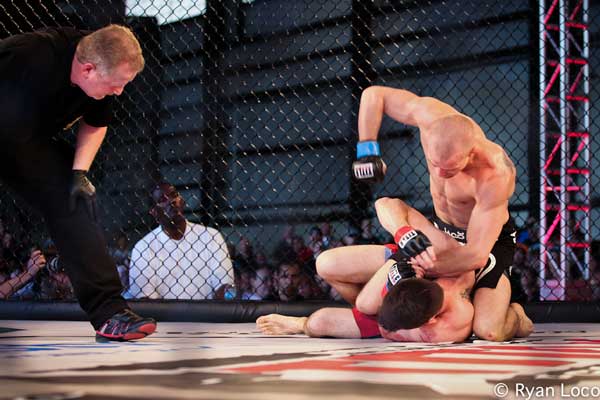 On the feet Niinimäki likes to rely on sharp boxing skills that he has honed over the years also in boxing competitions. We haven't seen Niinimäki fighting off his back in years but from the top position he is at his best: crushing top control, heavy Ground and Pound and a extensive arsenal of submission holds.
UFC Calling?
Tom "Stoneface" Niinimäki has been a top ranked European featherweight since his comeback in 2010. During the last three years he has won all of his seven fights and finished five of those opponents. It is quite obvious that the experienced Finn has earned his shot at the UFC and that he has also made it clear that he's got the tools to succeed in the big league.
Exclusive Interview: Finland's Tom Niinimäki Waits Patiently for His Chance
Tom Niinimäki vs Johnny Frachey full fight video
Tom "Stoneface" Niinimäki Highlight 1

Tom "Stoneface" Niinimäki Highlight 2