Iceland's Gunnar Nelson (9-0-1) is the first fighter to be featured in MMA Viking's new series "UFC Ready Viking".  We will bring you fighters from the Nordic countries that are ready to compete in the Octagon now.  These are the best battle-tested athletes that don't need any additional fights or development… they are "UFC Ready".  Let's start with Iceland's Gunnar Nelson, ranked #2 welterweight in the Nordics by MMA Viking, only behind Martin Kampmann.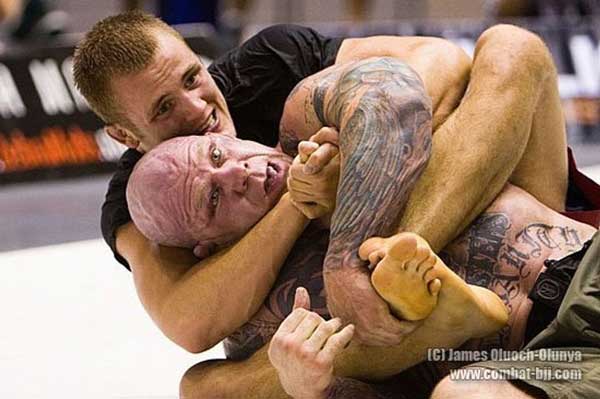 UFC Ready Viking #1 : Gunnar Nelson
Background
The mythical island of Iceland, the land of fire and ice, is famous for its strength athletics Jon Pall Sigmarsson and Magnus Ver Magnusson that dominated the strongman competitions in the 80's and 90's. Despite their Viking heritage, long history in folk style wrestling and athletic talent, Icelanders are not known for participating in combat sports. However Gunnar Nelson is an exception to the rule. Nelson started training martial arts as soon as his father let him, beginning with karate at the tender age of 13.
Growing up in  Reykjavik, Iceland, he showed extraordinary talent in the sport right away, winning basically every competition that he ever took part in.  At 16, he was award  "Iceland's most up-and-coming karate talent".  In 2006 a friend introduced him to BJJ and the 17 year old immediately fell in love with the grappling aspect of martial arts. From the beginning Nelson's development in grappling was exceptionally fast. Nelson's special talents were obvious from the start.
MMA Career
A little over a year of grappling training, and Nelson was fighting in MMA. He quickly amassed a 5-0-1 recording with the first bout ending up in a draw with the Dane John Olesen.
After knocking out Brazilian Iran Mascarenhas at the Adrenaline 3 show in Copenhagen in September of 2008, Nelson decided to take a break from MMA and focus on sharpening his grappling skills. For the next years the young Icelander travelled the world and trained several months at the time in Hawaii with BJ Penn and his crew, in New York City with Renzo Gracie and extended team which includes such greats as Georges St Pierre and Frankie Edgar.
Nelson's quest for grappling skills soon paid off as he had a superbly successful run in grappling tournaments in 2009 winning the Pan Am gold in gi and no-gi black belt division, taking second place in BJJ world championships in brown belts and placing fourth in the ADCC absolute category after beating highly regarded and much bigger BJJ blackbelts Jeff Monson and David Avellan. After these marvellous achievements in grappling sports Renzo Gracie awarded him a black belt in BJJ at just 20 years of age.
Gunnar Nelson vs Alexander Butenko at Cage Contender XII

Gunnar Nelson vs Eugene Fadiora at BAMMA 4

Assessment
If you look at Nelson as an MMA fighter you could say he is a clear cut specialist that has adequate skills in all areas of the game. His background in karate shows in his striking style: wide upright stance, quick back and forth movement and light, elusive footwork.  His main goal in stand up fighting is to stay untouched and then quickly clinch when the opportunity is there. In most cases it is the beginning of the end when Nelson gets a hold of his opponent. On the ground he uses his flawless technique and seamless transitions to control his opponents while progressing to more dominant position. Once the dominant position is achieved, Nelson softens them up with strikes before he catches them in a fight ending submission hold.
Physically, Nelson is an average sized welterweight at 180 cm and weight hovering north of 80 kilos. He has exceptionally good balance combined with excellent agility and control of movement. Thanks to the extra leverage from his perfect technique Nelson is very strong in the grappling exchanges. Besides his physical attributes and technical skills also his mental strength should be emphasized. For an 23 year old he seems extremely relaxed in combat and calm under pressure. In that sense Nelson reminds of the legendary Russian heavyweight Fedor Emelianenko, who also happens to be Icelander's idol in the sport.
Gunnar Nelson – A Calm Mind (by Stuart Cooper Films)

The quality of Nelson's opponents has risen all the time as he has progressed on his MMA career. In his last three fights he has faced formidable opponents in Danny Mitchell (10-3), Eugene Fadiora (11-1) and lastly Alexander Butenko (18-6). Nelson submitted all three solid fighters with ease in the first round.
What's Next
The direction where Nelson's career heads from here is basically decided by one person: Gunnar himself. He has many times said that he wants to be free, travel the world seeking out new experiences and develop as a fighter and as a person. It remains to be seen how this philosophy matches with the demands of modern day professional fighting. Nelson's manager and father Haraldur "Halli" Nelson told MMA Viking in late 2011 that "Gunnar has been contacted by some big organizations in the USA".
With Nelson's exceptional skills, unique and exciting style and undefeated record, it is clear that he will get a contract with any promotion on the earth when he wants it.  The Nordic MMA fans are hoping that the time comes soon.