FightSport Magazine visited the GB Gym once again to see what's up with UFC lightweight Anton Kuivanen (16-5), who is preparing for his second fight in the Octagon that takes place at UFC 149 on the 21stof July in Calgary, Canada. It's three weeks from the fight against Canadian Mitch Clarke, and Kuivanen is in the middle of a fierce training camp.
"If Clarke can't match Anton's firepower on the feet, he is in for a long night." – Coach Hämäläinen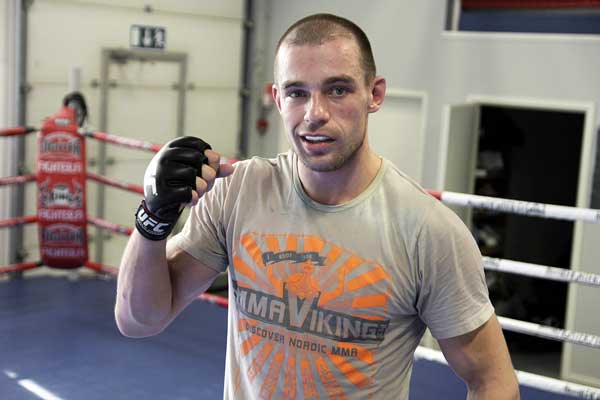 Following text is based on an article by our content partner FightSport.fi
When you watch the training from the side lines you can see that these guys aren't playing around. After four rounds of light sparring, three rounds of super intensive full-contact sparring, and followed with fresh opponents thrown in every minute, Kuivanen is dead tired.
Coach Sammy Hämäläinen has made a detailed plan of the training leading up to the fight:
"We have now cut down on the amount of practices and pumped up the number of high intensity sparring rounds. The training is now focused on honing the game plan for this fight. Before the fight camp Anton was training eleven times a week all the time. Now we have one hard and intense practice per day on average."
During the last week Kuivanen's crew has spent a lot of time creating a game plan for the Canadian Mitch Clarke (9-1). Coach Hämäläinen doesn't want to give up too much about the game plan for the fight:
"Of course we'll see how the fight progresses but the plan is to fight more on the feet than on the ground. We'll see how Clarke reacts to that. We are prepared to change the tactic even within the rounds. I'm feeling really confident about this fight. Anton's wrestling and ground game are really sharp now. If Clarke can't match Anton's firepower on the feet, he is in for a long night."
"I got to take command of the fight right away." – Kuivanen
The lightweight himself says that he is feeling great overall despite the hard training. The fighter is now going through the hardest weeks of the training camps:
"I'm enjoying the training and feeling really motivated for this fight. I feel that I have improved in every aspect and that boosts my confidence. After a rough training week I am completely exhausted but that's the way it is meant to be. I have been training hard with Janne Tulirinta and with GB's young guns Jussi Halonen, Joonas Niemelä, Jani Salmi and Antti Ijäs as well as with my regular training partner Kai Puolakka."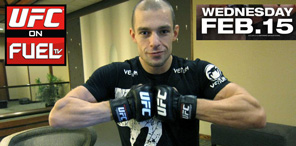 The Finn has done his homework and studied the upcoming opponent thoroughly:
"We have watched his last fight few times and tried to look for things he likes to do and habits that he has. But I haven't spent too much time trying to figure out what Clarke will do. Instead I have focused on sharpening my strengths. I can't just rely on the stuff I have seen him do on the videos. I got to take command of the fight right away."
After a gruelling fight camp at the GB Gym in Helsinki the Finn will travel to Las Vegas for combined business and training trip before flying up north to Calgary.
"I'm flying to Vegas on the same day that Silva vs Sonnen fight goes down. I'll travel there for the shoot of EA Sports' upcoming video game. All the UFC and StrikeForce fighters are summoned to Red Rock Resort for two days because of this. This Vegas trip is so close to the fight in Calgary that it makes no sense to fly back to Finland. Like many of the other guys who come to Vegas for the video game shoot, I will also stay there to get some training done. Then I'm going to fly up to Calgary a week before the fight. Coach Sammy will fly to Calgary on the same day and manager Olli Hartikainenwill join us after couple of days"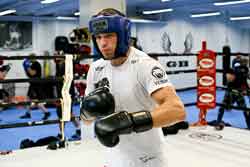 Check out FightSports' picture gallery of Kuivanen's training camp at the GB Gym in Helsinki, Finland
FightSport also asked Kuivanen questions from his fans. The video interview in Finnish. In the video Kuivanen talks about training in the States and the possibility of him moving there.
"It's likely that I will go to train in the States in the near future. Another option is Brazil. But permanently moving to USA is not something that I'm considering at the moment. I got my family and friends here in Helsinki. I got excellent coaches here and a really good team of training partners at GB Gym. There is no exact plan yet for the future as we are completely focused on the fight in Calgary. After that we'll sit down and think about what to do next. I really wouldn't mind training on the east or west coast of the USA during the winter and get away from the cold and darkness of Finland." says the Finn with a laugh.