Brazilian Bruno 'BC' Carvalho, who has been training out of Sweden, today penned an exclusive deal with Cage Warriors. Read the press release below for the official announcement from Cage Warriors.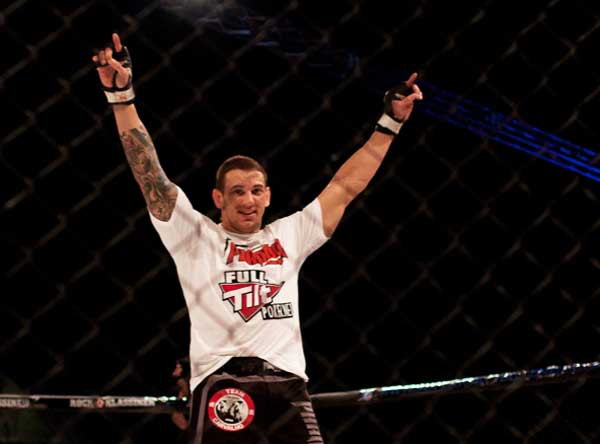 Press Release
BRUNO CARVALHO is the latest star to put pen to paper on an exclusive contract with Cage Warriors.
Carvalho (14-5-0) has signed a five-fight deal to cover an 18-month period and he'll debut for the organisation at CWFC Fight Night 8 in Abu Dhabi on October 19.
The Brazilian, a judo and BJJ black belt, is currently based in Sweden and has won nine of his last 10 bouts, a run that stretches back to April 2009.
Carvalho's only loss in that time came at the hands of ex-Dream champion and current Bellator-signed welterweight Marius Zaromskis last November.
Carvalho won the WFC middleweight title in 2009 but has since dropped to welterweight. His most recent bout saw him secure an M-1 win over Ramazan Esenbaev in March.
The 30-year-old also holds victories over former KSW middleweight champion Vitor Nobrega, Dream veteran Tatsuya Mizuno, former Pride middleweight Jean-Francois Lenogue and The Ultimate Fighter 11 contestant Kyacey Uscola.
"Cage Warriors brings the eyes of the MMA world to their fighters. It's the perfect platform to get me to the top, which is where I want to be right now," said Carvalho.
Cage Warriors CEO Graham Boylan added: "This is another significant signing for us. I think the fans are going to see something special when Bruno Carvalho steps into the cage for us.
"I've found that there are a lot of top guys out there who should be fighting on the biggest shows in the business but they're not because they're not being given the right platform to showcase their talents.
"Cage Warriors provides that platform so if you want to get to the very top, this is the kind of show you need to be fighting on and Bruno recognises that. This guy has what it takes to go far in this sport and I think he'll prove that very soon."