Finland's premier MMA promotion Cage has released the card for it's upcoming show "Cage 24". The event will be held at the Logomo arena in Turku, Finland on the 9th of November. The card is headlined by Cage light heavyweight champ Marcus "Caveman" Vänttinen who puts his belt on the line against Brazilian vet Charles Andrade who fights out of France these days.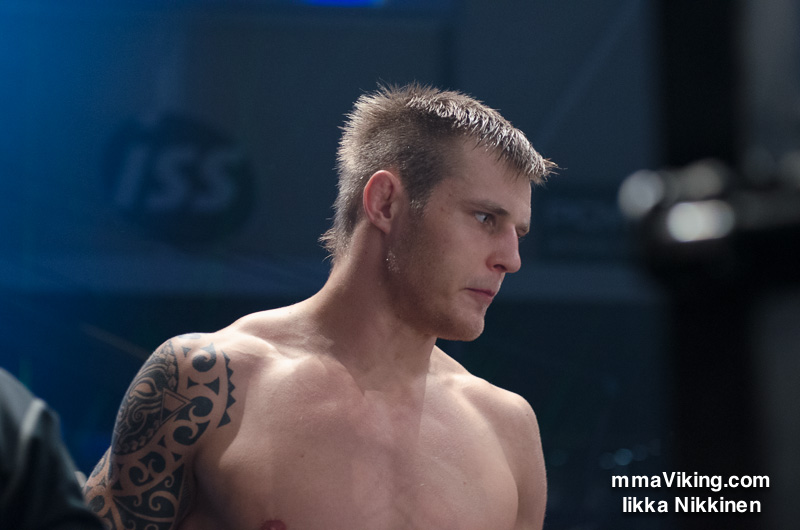 Turku based fighters Tipi Hirvikangas and Makwan Amirkhani are getting close to breaking into the international level. The two meet dangerous opponents at Cage 24.
Bantamweight Hirvikangas destroyed Lithunian Artemij Sitenkov at Cage 23 and looks to keep his winning streak alive against tough Englishman Niko Gjoka who has finished his last four opponents. In between fights Hirvikangas represented Europe for the 4th time at the ADCC championship in China where the Finn was eliminated on the first round by a decision loss to Japan's Tetsu Suzuki.
Featherweight Makwan Amirkhani is one of the hottest prospects in Europe. The skilled grappler is riding a seven fight win streak with six of the wins coming by submission. At Cage 24 Amirkhani meets another tough grappler in American Adam Ward. Ward hails from Gilbert Grappling gym where he trains with the likes of former WEC champ Chase Beebe. Ward hasn't been submitted since 2008 when he lost his pro debut by armbar.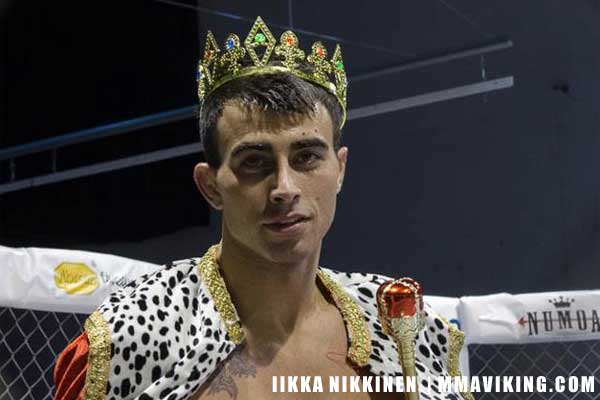 Stay tuned for detailed preview of Cage 24!
Cage 24 Fight Card
LHW Cage title fight: Marcus "Caveman" Vänttinen (23-5-0), Finland VS. Charles Andrade (25-13-0, 1 NC), Brazil
BW: Timo-Juhani Hirvikangas (7-2-0), Finland VS. Niko Gjoka (9-7-0), England
FW:  Makwan Amirkhani (9-1-0), Finland VS. Adam Ward (11-6-0), USA
WW: Juho Valamaa (5-2-0), Finland VS. Romain Perras (4-1-0), France
BW: Janne Elonen-Kulmala (7-4-0), Finland VS. Salah Elkas (3-2-0), France
WW: Jussi Halonen (3-3-0), Finland VS. Isaac Barrios (2-3-0), Spain
LW:  Teemu Packalen (3-0-0), Finland VS. Damien Lapilus (5-2-0, 1 NC), Belgium
Women Flyweight: Tina Lähdemäki (4-0-0), Finland VS. Karla Benitez (10-4-0, 1 NC), Spain
LW: Mikael Nyyssönen (3-0-0), Finland VS. Suleiman Bouhata (8-3-0), France
LW: Aleksi Nurminen (0-1-0), Finland VS. Patrik Pietilä (0-1-0), Finland
LW: Juho Kahranaho (0-4-0), Finland VS. Roope Jokinen (0-0), FFG Finland
Cage 24 Promo Video