Norway's Celine Haga (11-16) won big against Jennifer Clausius (1-3) at Road to M-1's Global's Battle in the Desert event. "I am just happy I won" said the Norwegian fighter that was back from an ACL injury to beat "Savage" in California last night.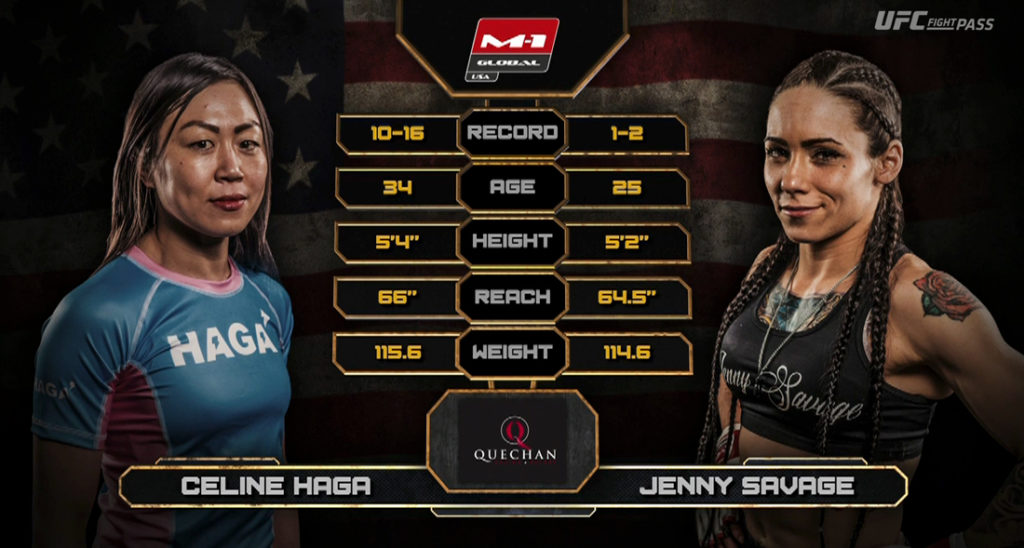 Haga got a take-down within the first 30 seconds after clinching. The Norwegian now living in New Mexico looked to lock up an armbar after grappling on the floor, but the American was scrappy, forcing Celine to move from her back ,to back on top to to try and finish the bout on the ground, landing some elbows and punches on top for a dominant round 1.
A wild exchange to start the second ground, until Haga grabs a body lock and moves the fight back to the ground. Celine with knee on belly and looking for an armlock. A kimura from the top is locked up, and Celine tries to finish from top and bottom. "Savage" repeatedly kicked to the back of Haga's head and the referee jumps in to deduct a point, stopping the fight briefly. Jennifer is able to reverse the position as the round comes to an end, but a huge round for Haga.
A very measured start of the third round. Haga keeps here distance with the fight locked up securing the first and second round. A good left hand for Savage, but eventually the fight ends like most of the fight with Haga controlling on top looking for submissions and completely controlling the fight.

In the end it is a decision for Haga with 29–26, 30-25, and 30-25 scorecards.