Swede David Bielkheden (17-10) will be in Dublin fighting at Cage Warriors FC 47. The "Brazilian Swede" is taking on the tough Irish welterweight Cathal Pendred (9-2-1).  The BTT / HILTI fighter made the 170 lbs. mark yesterday, and is set for battle the 24 year old Dublin fighter tonight at the Helix.  Bielkheden makes his return to the Cage Warriors after two wins back in 2005/2006, notching a submission in the 1st against Josenildo Ramalho and a KO of Steve Dawson in his last bout at CWFC – Strike Force 5.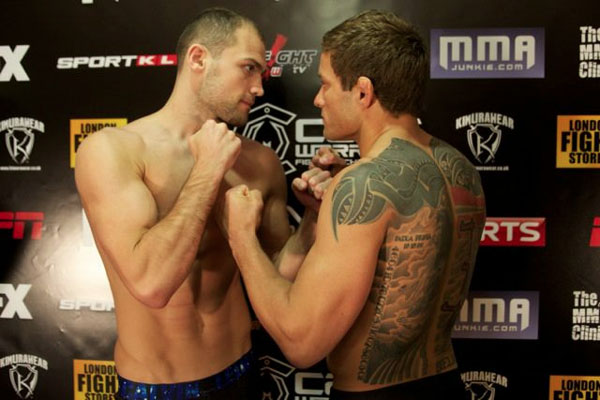 Bielkheden's bout takes place on the main card, which is shown live on MMAJunkie.com.
Play-By-Play & Results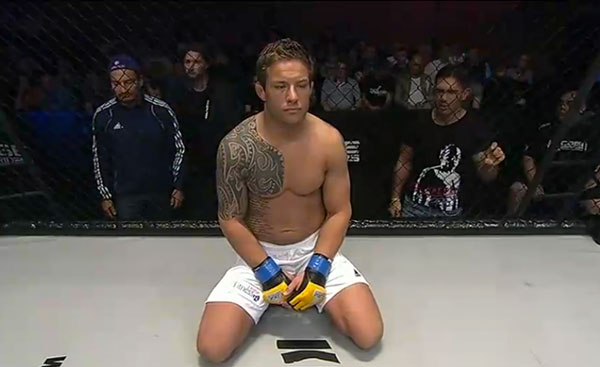 Round 1
Pendred lands an uppercut early, but Bielkheden keeps moving on his feet. Another big punch by Pendred early sending Bielkheden to the floor. The Dublin native goes for the finish with punchesbut David is able to defend himself.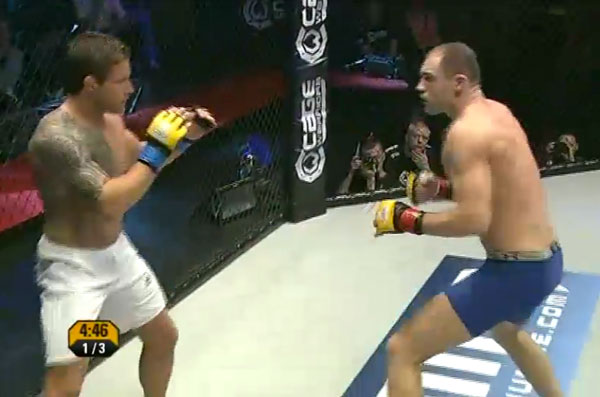 Bielkheden is able to push his opponent away, and the fight is brought to the feet. David goes for a kick, and slips and goes to his back. Pendred looks for punches from the top, but no real damage. Pendred looks for the big right uppercut again. Bielkheden pushes forward a bit, and now switches his stance, but takes a punch.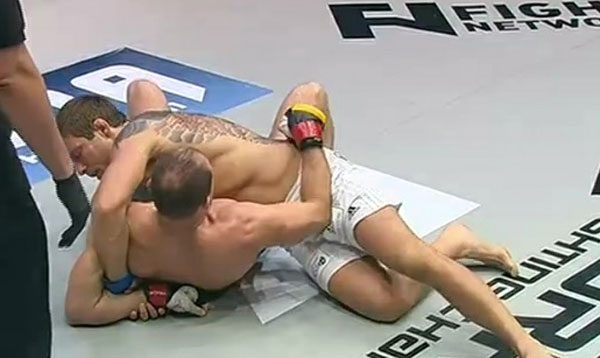 Bielkheden finishes a double-leg with 1 minute to go. He takes side mount, and looks for a kimura. Looks tight, and begins to crank the arm, but runs out of time.
Close first round, with the Irish fighter landing big punches early and the Swede coming close to a submission late in the round.
Round 2
The two tie-up early in round two, and again David looks to be picking up the pace and pushing the fight forward. Bielkheden lands a good knee, and tries to land left hooks. The Brazilian Swede looks loose now, and the two are throwing punches.
A punch, then a big right head kick by Pendred that rocks the Swede.
The fight is brought to the feet. Bielkheden goes for his own head kick, but it doesn't land. Pendred waves on the Swede, that goes for a takedown, but is unsuccessful. The two exchange punches again. David is taken down, but perhaps the Swede wants to fight from his back.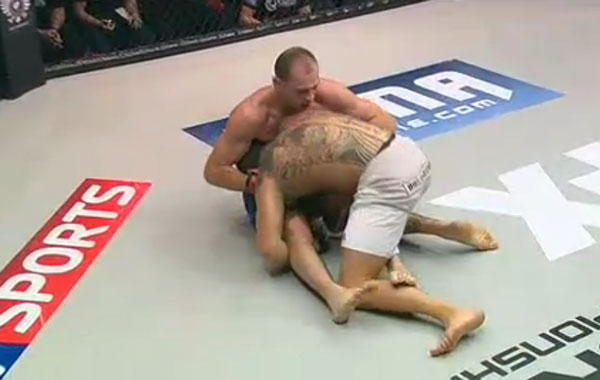 Bielkheden finishes the second round with a double-leg takedown, but it won't be enough to win this round.
Round 3
Both fighters seem fresh and Bielkheden punishes his opponent with a big right, and Bielkheden looks to finish as he drops his opponent. Big right hand and ground and pound. David continues to punish his opponent, but Pendred survives for now.
Bielkheden again looks for the Kimura, but then takes full mount, but the Irish fighter escapes. The BTT fighter goes for double-leg, but is caught in a kimura for a short time, and the Swede is now on his back. There is two and a half minutes left, and the Dublin fighter keeps in control on top.  Bielkheden in a closed guard for most of the end of the round, until the fight makes its way back to the feet.  Back and forth round.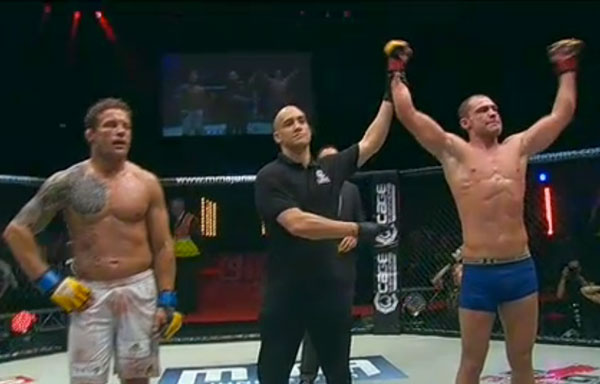 30-27, 30-27, 30-28 a unanimous decision for Cathal Pendred.  A truly entertaining bout, with a back-and-forth action.