Nico Musoke is helping to raise money for Musikhjälpen 2014, which this year will focus on stopping the spread of HIV. "It is a topic that deserves more attention and definitely more resources. Me being in the position that I am in gives me opportunities like these outside of fighting and to me, it has always been important to give back or to contribute." says Musoke to MMAViking.com.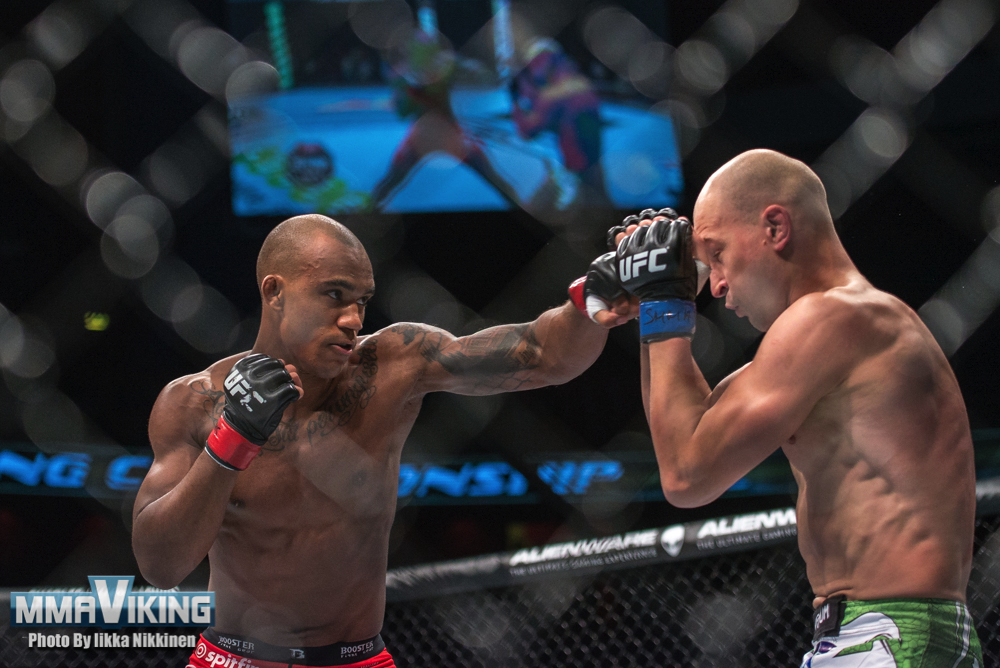 To raise money, Musoke is offering up a special "The Real MMA Experience" which can be won by placing the highest bid. The fighter on the upcoming UFC in Stockholm card will include:
– 2 Tickets to UFC at Tele2 Arena on January 24th, with some behind the scenes access
– Lunch with Musoke
– Private workout with Musoke, including opportunity for face-off photo, plus MMA kit with gloves, shin pads and T-shirt
"Come ready to sweat!" says Musoke, who will make sure that the private workout can be customized to requests from the highest bidder for the experience. "Trust me, we will have a blast. The highest bidder and I will agree on a plan. But of course, I will add a very special twist to the training-part of the package."
The fundraising is done along with P3 Sveriges Radio, SVT och Radiohjälpen for this year's focus to "Help us to stop the spreading of HIV".
"Let's raise some kronor for a good cause!" says the welterweight. Make your bid here on Tradera to win!
http://www.tradera.com/item/280404/221948315/ufc-fightern-nico-musoke-med-the-real-mma-experience